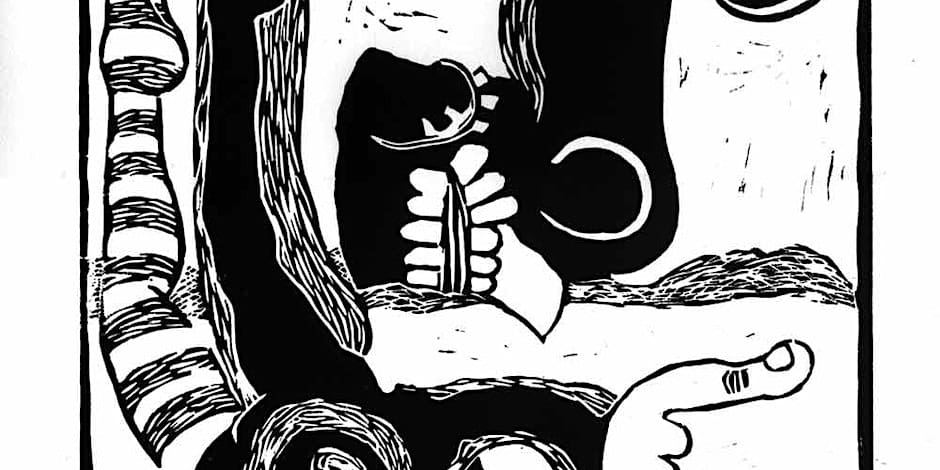 Expressing yourself in relief (Level 1) – Adults
Weekly Class – 12 weeks
Sundays, September 10 to November 26, 2023
10 am to 12pm
On the first day of class, students are expected to bring their materials and an example of their artwork to share. In this class students will make drawings from great artist's work, from life, from their imaginations, and or from photographs. Students will then learn how to transfer these drawings to a linoleum block and carve their drawings or designs into the block.Finally students will print those blocks on paper. We will discuss and learn to avoid the common problems that novices experience when transferring, carving, and block printing. Students will be expected to work on their own as assigned during the course on projects started in class and assigned outside of class, and if they do so, they should expect to complete and print three blocks during the course. These works should be superior in quality and composition to the work they were capable of when starting the class. Each student will be able to pull a black and white edition of no less than 10 prints from each block. By the end of this class, each student will have developed a regular sketchbook practice and have refined and improved their printmaking ability.
Though the student material cost for this class is high, they will have all the materials and skills to continue to print original works after the course is over indefinitely for a much lower cost. They will be able to run print editions for the cost of the paper they print on if printing from blocks carved in class, and for the cost of a block and paper if they design and print new works after the class ends.
Adults – Maximum 8 participants
12 weeks – $480 Supplies not included
To access the syllabus, schedule and list of supplies, please click here
To register, please click here
At the end of the course there will be an exhibition of students' work at the Georgetown Library!