Making African America Symposium: A Virtual Symposium on Immigration and the Changing Dynamics of Blackness 
March 6 @ 8:00 am

-

March 20 @ 5:00 pm

UTC+0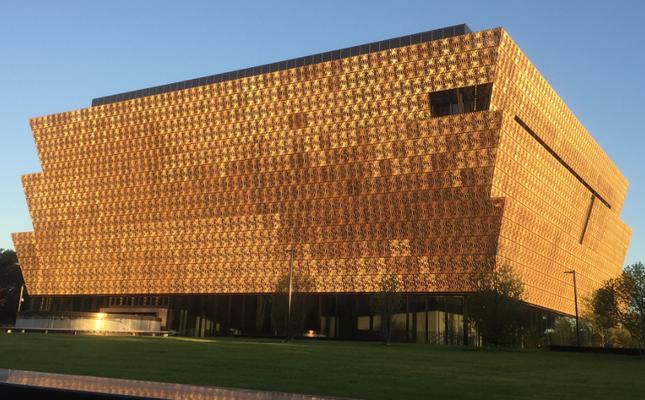 Making African America Symposium: A Virtual Symposium on Immigration and the Changing Dynamics of Blackness
Fridays and Saturdays only, March 5–March 20: times vary by session
This symposium brings together scholars, journalists, activists, curators, filmmakers and writers to discuss how immigration has shaped and is continuing to reshape what it means to be black in the United States. Admission is free; however, registration is required at https://nmaahc.si.edu/maa.
Friday, March 5, and Saturday, March 6: The virtual symposium begins on Friday with welcoming remarks, a keynote address from scholar Carole Boyce Davies and a discussion exploring the African diaspora. Saturday's sessions will consider the concept of "home" and how the civil rights and labor rights' struggle strengthened relations between black immigrants and African Americans.
Friday, March 12, and Saturday, March 13: In the symposium's second weekend, panelists will examine black culture's shaping of art, literature and music and how artistic productions inform the African diaspora's understanding. The panel will consider how interactions between black immigrants and African Americans inform black people's global experience. Saturday's panel dissects the role of museums and other cultural institutions in presenting black diversity.
Friday, March 19, and Saturday, March 20: The final weekend features a journalist's roundtable discussion on the portrayal of diverse black perspectives in media, followed by short films depicting the black immigrant experience. The symposium's last day begins with a Community Day. Online visitors can watch theatrical performances based on Jessica Harris's book, Vintage Postcards from the African World: In the Dignity of Their Work the Joy of Their Play. The symposium concludes with a panel on black immigrants and social activism and a conversation on blackness in poetry and prose with authors Elizabeth Acevedo, Dinaw Mengestu and Edwidge Danticat. For more details, visit https://nmaahc.si.edu/maa.