Note: All submitted events must be approved before they appear in the calendar.

NMAAHC September Events
September 3, 2021 @ 8:00 am

-

September 27, 2021 @ 10:00 pm

UTC+0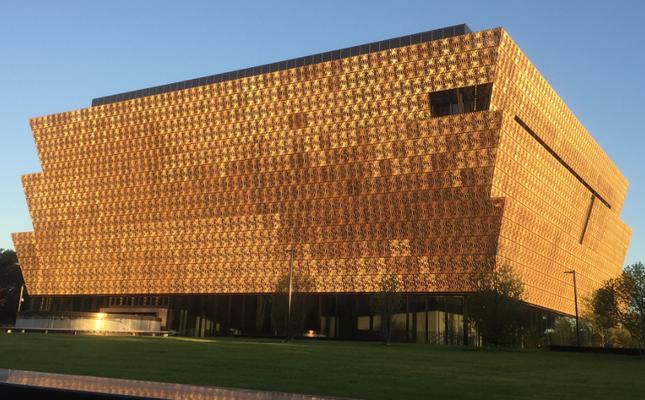 NMAAHC Kids: Joyful Fridays   
Sept. 3 and 17; 11 a.m. to 11:45 a.m. 
This live virtual program guides children to create art that celebrates Black joy, history and culture. It is inspired by the museum's Joyful ABC's activity book series that features activities, museum objects and new words based on characteristics featured in the book, A is for All the Things You Are: A Joyful ABC Book. This month, the first session will focus on "A is for Amazing." The second session will focus on "B is for Brave." To prepare for the activity, registered participants will receive a list of accessible supplies needed, recommended books and links to online resources in the museum's early childhood Learning Lab collections. The materials will be distributed via email on the Monday before each program. This program is for children ages 4 through 8. Admission is free; however, registration is required. Recordings of past programs and live streams can be found on Ustream.
NMAAHC Kids: Classroom Connections 
Sept. 7, 9, 21 and 23; 11 a.m. to 11:45 a.m. 
Classroom Connections experiences are live virtual school programs designed for kindergarten, first- and second-grade classes. Led by a NMAAHC educator, each 45-minute session per school class includes engaging conversations about history and objects from the museum collection, an interactive storytime and an art project. Each class will receive a list of accessible supplies needed for the session. Admission is free; however, teachers are required to register.
Film Discussion: My Name Is Pauli Murray
Wednesday, Sept. 8; 7 p.m. to 8 p.m. ET
Activist attorney Pauli Murray shaped landmark litigation—and consciousness—around race and gender equity. As an African American youth raised in the segregated South who wrestled with broader notions of gender identity, Murray understood, intrinsically, what it was to exist beyond previously accepted categories and cultural norms. Her career path and tireless advocacy foreshadowed some of the most politically significant issues of the present time. Told largely in her own words, My Name is Pauli Murray is a candid recounting of that unique and extraordinary journey. Moderated by museum curator Teddy Reeves, the discussion will feature the film's Academy Award-nominated directors Betsy West and Julie Cohen and producer Talleah Bridges McMahon. Registrants are advised that the discussion will exclude a preview of the film. Admission is free; however, registration is required.
Meditation Mondays
Sept. 13 and 27; 12:30 p.m. to 1:15 p.m. ET
In this virtual program, participants will use meditation to contemplate the journey of Black Americans toward liberation. During the 45-minute guided meditation session, participants will reflect on their liberation and join a discussion on the meaning of freedom. Yoga and meditation instructor Ericka Phillips will lead the sessions. No experience, equipment or special clothing is necessary. Admission is free, and the program is available at https://nmaahc.si.edu/events/upcoming.
The Robert F. Smith Family History Center: "Millie Christine: The Life and Legal Battles of the 'Carolina Twins'"
Opening Sept. 14
Told through photographs and Freedmen's Bureau records, "Millie Christine" explores the family history and legacy of enslaved twin sisters from North Carolina. Known as "The Carolina Twins," the conjoined twins were exhibited across the United States and Europe as circus and sideshow attractions. Born to enslaved parents Jacob and Menemia McCoy, Millie and Christine McCoy were forced to undergo frequent medical examinations. For much of their childhood, the twins were separated from their parents and seven older siblings and were often the victims of contested ownership. After the Emancipation Proclamation, Jacob and Menemia McCoy appealed to the Freedmen's Bureau to have their daughters returned to their custody. Their custody battle highlights the complexities of freedom, profit and family connection in the post-emancipation era. The exhibition is on view through Aug. 25, 2022, in the museum's Robert F. Smith Family History Center on the museum's second floor.