Garrett's Restaurant & Railroad Tavern Shuts It's Doors
By
June 10, 2011
0
4105
•
---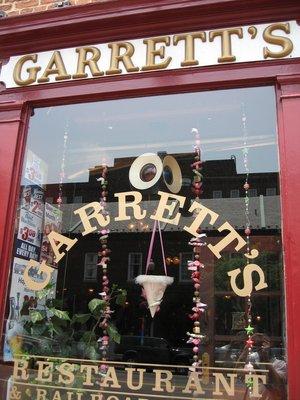 When Garrett's Restaurant and Railroad Tavern shut its doors for the last time on Monday, it was not simply another restaurant closing but rather the loss of a popular community hangout loved and frequented by locals, students, employees and tourists since 1979.
Garrett's has been noted for its casual, chill atmosphere, and the restaurant's weekly game nights and holiday events have attracted neighborhood regulars.
Nick Hardt, a longtime employee at Garrett's, said he would miss the camaraderie and personality of the restaurant.
"Everyone knows your name, and it's one of those places that's been here awhile and it's just fun," said Hardt. "It was a gathering place for the neighborhood."
Staff and friends gathered at the Town Tavern in Adams Morgan to commemorate the end of an era and relive old memories. For the restaurant employees, the parting is sad but amicable.
Hardt believes the restaurant closing reflects an ongoing change in the Georgetown area and a shift in the social scene as rent increases and bigger businesses move in. He hopes to see Garrett's reopen, but thinks it unlikely that it would reopen in Georgetown.
As for the restaurant's old haunt? "Hopefully it's not another Starbucks," said Hardt.