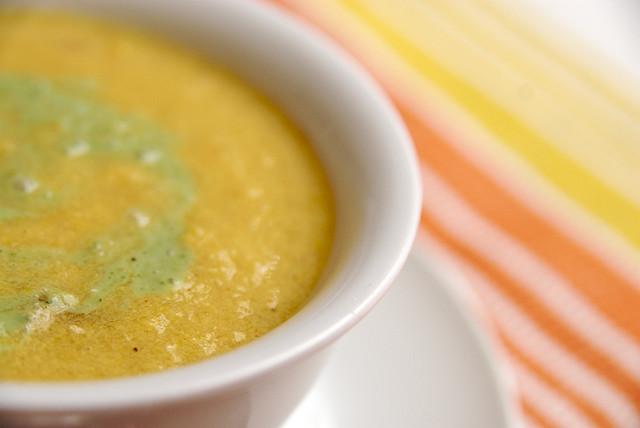 This week, the Friends of Rose Park feature a recipe for corn chowder, provided by Mary Carol Platt of the Friends of Rose Park while peaches are in season.
"This is an easy recipe to make – an old-fashioned recipe using simple ingredients and no fancy techniques," Mary says. "I have been using this recipe for two decades – every summer when the corn is plentiful."
Corn Chowder
4 ears corn, husks and silk removed
3 cups chicken stock or broth
1 cup water
4 ounces think-cut bacon, diced into half-inch pieces
1 medium onion, diced
2 stalks celery, chopped
1 red bell pepper, seeded and chopped
1 1/2 tablespoons flour
1 pound Yukon Gold potatoes, peeled and cut into 3/4-inch dice
Salt and freshly ground pepper to taste
1 cup heavy cream
?Remove the kernels from each ear of corn using a small, sharp knife. Cut only the kernels, not the cob. Reserve both the cobs and the kernels.
?Break each shaved cob in half and put in a medium pot with the chicken stock/broth and water. Bring to a boil over medium heat. Reduce heat and simmer gently.
?While the broth simmers, in a large pot over medium heat, fry the bacon pieces until brown but not crisp, about 5 minutes. Leave the bacon in the pot and pour off all but 2 tablespoons of the drippings. Add the onions, celery and pepper to the bacon and cook stirring occasionally until the vegetables soften and brown, 8-10 minutes. Sprinkle the bacon and vegetables with flour. Cook, stirring constantly, until the flour is completely incorporated, 1-2 minutes.
?Remove the cobs from the broth and discard. Measure the broth. If you have less than 3 cups, add water to measure 3 cups. Add the broth to the bacon and vegetables. Then add the corn kernels and potatoes and bring to a boil. Reduce the heat to medium low so the soup barely boils. Cook until the potatoes are tender, 10-15 minutes. Remove from the heat. Add salt and pepper to taste. Stir in the cream and set aside for 20 minutes. Taste again and adjust the seasoning.
Serves 6 (makes 7 1/2 – 8 cups)