Help Returning Warriors and Have Fun at a St. Patrick's Day Fundraiser
By
May 3, 2012
0
977
•
---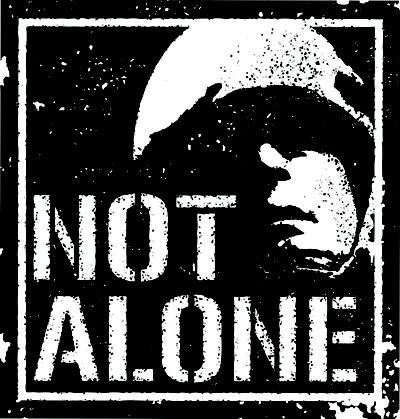 Make your St. Patrick's Day more than just an opportunity to party — remember our returning warriors and benefit the non-profit, Not Alone, at a hip, new restaurant.
The March 17 celebration at Todd and Ellen Gray's Watershed Restaurant will raise funds for Not Alone, which is dedicated to supporting returning warriors, veterans and their families. One of the sponsors for the "You are not alone" party — which will feature Gray's signature Eastern Seaboard-inspired cuisine, a specialty cocktail drink and an open bar — is the Georgetown Media Group, which produces the Georgetowner and the Downtowner newspapers.
Many of our returning warriors struggle with post-traumatic stress disorder, depression and suicidal thoughts. Not Alone is a national organization that offers a variety of programs, services and resources for warriors, veterans and their loved ones. It offers both on-line and off-line programs that can help restore hope for those who struggle. Not Alone recently launched a free, confidential and anonymous community service in and around Washington, D.C.
Watershed Restaurant, site of the St. Patrick's Day party, is located in the NoMa neighborhood near Capitol Hill at 1225 First Street, N.E. The Restaurant Association Metropolitan Washington named Todd Gray "Chef of the Year" in 2011. He shares a passion for inventive interpretations of American cuisine with his wife Ellen. For readers of the Georgetowner and the Downtowner, tickets which cost $100 are discounted at $70 per person, or $125 for two tickets. For more information, visit www.NotAlone.com.