Robin Waugh, Realtor
By
May 3, 2012
0
1832
•
---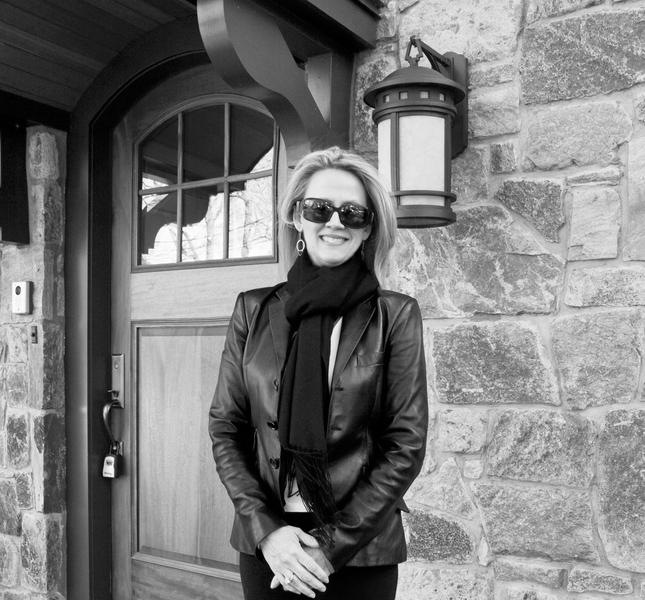 Robin Waugh, a specialist in the luxury market, has recently joined up with Tutt, Taylor & Rankin Sotheby's International Realty, bringing with her experience and fantastic energy. We sat down to chat about being a realtor in today's market.
Where do you live? And why did you pick that area?
My principal residence is located just across Chain Bridge, for easy access to D.C. I have a third of an acre lot with beautiful gardens, a spacious four-bedroom, three-bath, two-car garage brick home. Though I am always looking in D.C. for a beautiful space at the right price!
What is the highest ticket you have closed yet?
$3 million is the most my clients have spent, though a few almost pushed higher.
What are some of the special/extra things you have done for a client in order to help them purchase or like you more?
Each client is unique. I try to understand how they perceive the process and work diligently to make it happen! On the listing side, I "stage" my listings creatively, hopefully lending them a "wow" factor for a top-dollar sale! I truly enjoy celebrating a successful transaction with my clients. One of my most memorable client celebrations was a delicious chef's tasting dinner with wine pairs at CityZen. We were seated right behind Robert Redford and Tony Bennett arrived later that evening. Our dinner was fabulous, though I was in awe of celebrities in our midst. Of course, kids and animals hold a soft spot in my heart — prezzies and treats go a long way — they're easy to please!
Have you sold to/worked with any local celebrities on a deal? And if so, whom might we know?
You may know them, books have been written about them and by them; however, most prefer discretion, which I must honor.
What were your highest commissions made so far on a deal? And what was the first thing you bought with the money earned, besides paying bills?
I have had some very nice paychecks, the commission is customarily 6 percent; when I have both listing and sale sides it's a bonus! I work very long days and weeks, and so I would compare our salaries with most other hard-working professional groups in D.C. That said, jewelry, art, designer clothes and shoes are my selfish splurge. I love that I can give back to local and national charities.
Are you single or married? If single, do you date other agents ever or have you? If married, what does your spouse do?
I live with my significant other, who is consults to a bank in Milan, Italy. We've had some incredible trips to Venice, Rome, Lake Como, NYC and more!
What is your dream home in the District to live in?
It's one I admire from afar! It's of my dream garden in an historic 1831 Georgetown property with rear veranda's overlooking Marc Chagall's 30-square-foot mythical mosaic hung on their brick garden wall surrounded by dogwood and magnolia trees, climbing roses, ivies and elegant border plantings … ahhh!
What is your favorite thing about being an agent/in the business?
That there's always a new challenge involving the inherent complexities, architecture, design, construction, families, communities, negotiations, marketing. One must be very creative to stay competitive. Plus, I feel privileged to represent some of the most beautiful private homes!
How do you get your face out there do you use advertising, marketing, charities, or community involvement?
I advertise using both print and online campaigns. I am involved in several local and national charities, including various social events. Last month, I was on the host committee for the fifth annual "Turn Up the Heat on Ovarian Cancer," with over forty women chefs contributing. This month it's a fundraiser for Clark Ray for D.C. city council, on March 9 at Peacock Café in Georgetown. I've lived in D.C. since 1983 and I enjoy meeting new people. We have an ever-evolving community of exciting and vibrant people; I love how we maintain a sense of community with a global perspective!