Warm, Hearty and Healthy: a Fall recipe for you and yours
By
May 3, 2012
0
804
•
---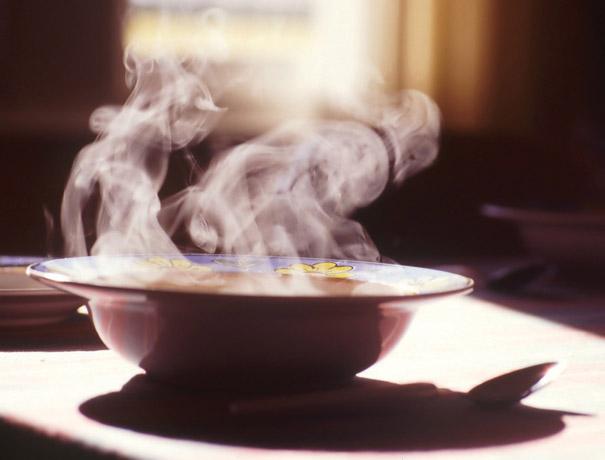 The first signs of fall are blustering in to the District—the sudden temperature drop, overcast skies, the cold nights, the smell of rain hanging in the air. You spend the workday fantasizing about putting your robe and slippers back on, throwing a log on the fire and curling up for a cozy evening with whomever you hold dear.
It's no secret that the colder months reawaken the lovebug in us all. Movie marathons and window gazing with your inamorato just don't do the trick in the summertime. But when the leaves turn to golden brown and the cold wind starts stirring, it's all you can do to say goodbye.
One ritual near guaranteed to bring couples closer together is cooking a meal together, and fall is full of seasonal recipes that will keep you warm and happy.
But, just like trying to agree on a movie, striking the right epicurean balance can be tricky. Men often tend toward heavier, more savory dishes, while women frequently enjoy eat lighter meals. But with the right ingredients and spices, it's possible to cook up some fall favorites that will satisfy that craving for hearty dishes and won't put you in a food coma until next spring.
Chili is a warm, filling autumn staple perfect for those chilly nights ahead. However, with its abundance of red meat and salt, traditional chili recipes are not so perfect for the waistline. This recipe substitutes ground beef for ground turkey, and offers a range of spices in place of an overabundance of salt, so that even though the calories are cut, the flavor is not.
Whether shared with your partner by the fire or served on game day with chips and cornbread, this recipe is the perfect meal for a fall evening at home.
Hint: Experiment with spices! Make this recipe your own. Add less or more of any of these spices or try adding a few extra favorites for a personalized recipe.
Optional: Make your own chili powder. Plump chipotles and any other dried chilies of your liking in a dry skillet then grind into a fine powder in a coffee grinder. This adds a wonderful depth of rich flavor quickly.
Light Autumn Chili
1 lb. lean ground turkey
1 small can tomato purée
1 large can diced tomatoes
2 cans kidney beans
2 cans black beans
1 medium can corn
1 green bell pepper, chopped
1 large onion, chopped
4 cloves garlic, chopped
2 Serrano chilies
1 tbsp. olive oil
2 tsp. seasoned salt
2 tsp. pepper
1 tbsp. chili powder
1 tbsp. cumin
1 tbsp. oregano
1 tsp. paprika
Your favorite hot sauce
In a large pan, sauté the onion, garlic, pepper and chilies in olive oil on medium-high heat until the onions are clear, 3 – 5 minutes. Mix in ground turkey and let fry until the meat is cooked through to the center, about 5 minutes. Add tomato purée, diced tomatoes, kidney and black beans and corn. Mix together, then add the spices and stir. Bring to a simmer, turn to low heat and cover. Cook until corn, peppers and beans are tender and all flavors have melded together, stirring occasionally, at least 30 minutes. Season to taste with salt, pepper and hot sauce and serve.