Last-Minute Brunch for Mother's Day
By
May 14, 2012
0
956
•
---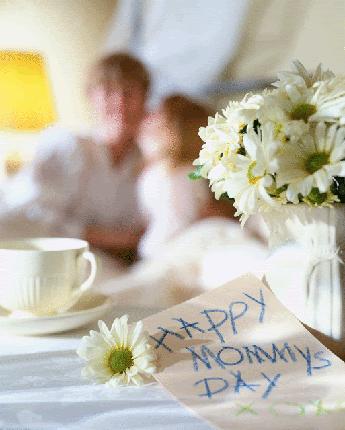 In case you need a reminder, Mother's Day is just around the corner, and many places in the city are booked solid for brunch. Check out these last-minute brunch locations to say thank you to the moms in your life.
Café Milano
Starting at 11:30 a.m., you and your family can enjoy a Mother's Day Buffet Brunch at Cafe Milano. The Buffet Brunch includes breakfast station, antipasti, raw bar, bread station, pasta station, carving station and desserts. $95 per person. $35 per child 12 years and under. 3251 Prospect Street, NW, 202.333.6183.
Coco Sala
Chocolate, Champagne and Flowers Brunch at Coco Sala serves a multi-course meal, champagne cocktail and chocolate surprise for mom. $60 for adults; $30 for children, 10 and under. Brunch is served 11 a.m. to 3 p.m. 929 F Street NW, 202.347.4265.
Bistro lepic
Offering classic and contemporary French cuisine, Bistro Lepic offers the perfect setting to say thank you to the mother in your life. On May 13, Bistro Lepic will be offering a special Mother's Day four-course menu at $49.95 per person. The menu features foie gras, soft shell crabs, and whole grilled branzini. 1736 Wisconsin Avenue NW, 202.333.0111.
Blue Duck Tavern
The Blue Duck Tavern will offer a three-course, buffet-style holiday brunch, from 10:30 a.m. to 3:30 p.m. Brunch highlights include prime rib, scrambled eggs with rock shrimp and ricotta cheesecake. Brunch is priced at $90 for adults and $42.50 for children between ages six and 12. 1201 24th Street, NW, 202.419.6755.
Brasserie Beck
Enjoy savory crepes and waffles at Robert Wiedmaier's contemporary Belgian restaurant. A favorite at Beck is the large selection of daily cheeses served with apricot cake. Reserve a spot for brunch on the outdoor patio between 11 a.m. and 4 p.m. 1101 K Street NW, 202.408.1717.
Lincoln Restaurant
This year for Mother's Day, Lincoln Restaurant, an upscale-casual restaurant known for its small plates, will be offering a three-course brunch. At $55 per person, choose from traditional brunch items with a twist. 1110 Vermont Avenue NW, 202. 386.9200.
Sea Catch
From 11:30 a.m. to 6 p.m., Sea Catch will be offering brunch in celebration of Mother's Day. Brunch items include a lobster and goat cheese omelet, spinach quiche, poached eggs and stuffed French toast. 1054 31st Street Northwest , 202.337.8855.
Top of the Hay
Celebrate Mothers Day at the Hay Adams new venue located on the 9th floor of the hotel. With breath-taking views of Lafayette Park and the White House, enjoy a delicious brunch buffet featuring fresh produce from local farms, a chilled seafood station and housemade desserts. Pricing begins at $110 per person which includes a glass of Scharffenberger Brut upon arrival. 800 16th St NW, 202.638.2570.