Kennedy Center Honors: Guy, Hoffman, Letterman, Makarova — and Zeppelin
By
December 3, 2012
0
801
•
---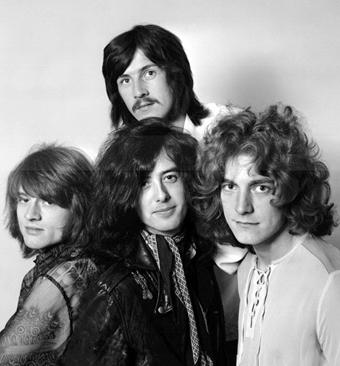 Bob Dylan was right. The times, they are a-changin'. That goes for the Kennedy Center Honors, presented on Sunday, Dec. 2, that started out honoring giants in the performing arts in 1978.
Back then, the first artists to be so honored were Marian Andersen, the great singer and civil rights champion, Fred Astaire, who made dancing seem as light as air and as substantive as a heart beat, George Balanchine, the giant among American choreographers, composer Richard Rodgers and pianist Arthur Rubinstein.
In the early days of the Honors, most of the honorees were born in the previous century and tended toward being late-in-life giants in classical music, dance, film, theater and opera. What a difference 34 years makes.
Meet the 2012 honorees: Oscar-winning actor with a long and distinguished career Dustin Hoffman, blues legend Buddy Guy, late night TV show host David Letterman, the luminous Russian-born ballet legend Natalia Makarova and the surviving members of one of the greatest rock bands ever, Led Zeppelin, with keyboardist/bassist John Paul Jones, guitarist Jimmy Page and singer Robert Plant.
That's right: blues, rock n' roll and late night shows. Dylan was right, and even Dylan made the list in 1997, followed by Stevie Wonder the following year. Johnny Carson was the only other late night TV host to make the list.
As usual, no one knows for sure who will be at the star-studded gala, produced by George Stevens, Jr., and Michael Stevens, but President Barack Obama and first lady Michelle Obama will be there. The president and Mrs. Obama will receive the honorees, along with the Artists Committee which nominated them, at the White House before the gala. On Dec. 1, the Kennedy Center medallions will be presented during a State Department dinner, hosted by Secretary of State Hillary Clinton.
Here are statements from the recipients upon receiving the honors:
"I am a simple man blessed to be able to make a living at what I love, and I am a fortunate man to have learned from the best—men like Muddy Waters—who made me promise to keep the blues alive. I cannot begin to describe my feelings of deep gratitude to be receiving the Kennedy Center Honor. I am even more humbled because this award was beyond my wildest dreams in 1957 when I left home and my mother and father to pluck my guitar promising to return to them one day with a polka dot Cadillac. This Louisiana and now Chicago man respectfully thanks the Kennedy Center for such high praise and especially for recognizing and helping to keep the blues alive today."
— Buddy Guy
"For the last 45 years, I've had the profound privilege of making a living in the arts. I am proud to be part of the Kennedy Center Honors tradition. Thank you."
— Dustin Hoffman
"This is something wonderful for my family, my co-workers and myself. I believe recognition at this prestigious level confirms my belief that there has been a mix-up. I am still grateful to be included."
— David Letterman
"Surprised, astonished, grateful! What a remarkable twist of fate that I chose to leave my homeland and came to America to start a new life, joined American Ballet Theatre and performed during the unforgettable opening week of the Kennedy Center in 1971. I feel very privileged that through me Kennedy Center honors classical ballet."
— Natalia Makarova
"We are thrilled and honored to receive this award and to be in such illustrious company. America was the first place to embrace Led Zeppelin's music, and we owe a large debt to the vitality and variety of the music of the American people."
— Led Zeppelin, John Paul Jones, Jimmy Page and Robert Plant