E. Faye Butler Comes on Strong in 'Pullman Porter Blues'
By
December 20, 2012
0
505
•
---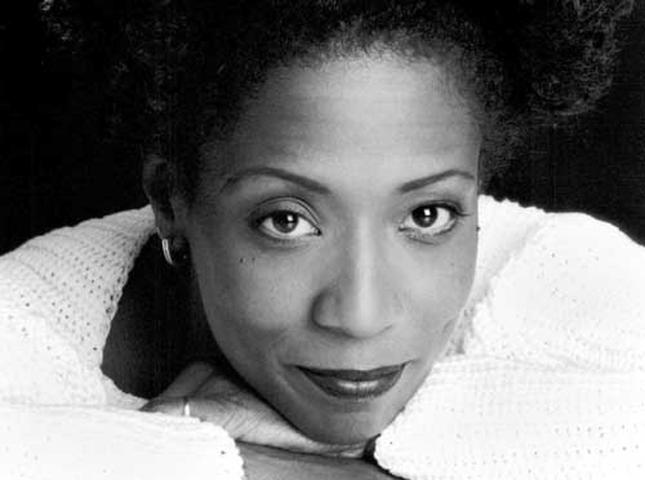 This is the fourth in a series of articles and feature stories about actors, singers and performers playing iconic roles—or simply being an icon—in plays and productions in the D.C. area during the holiday season. We've featured Washington actor Ed Gero—an institution himself if not an icon—playing Scrooge for the fourth year in "A Christmas Carol" at Ford's Theater; Adam Green, who's playing everyone's favorite master of the revels Puck in the Shakespeare Theatre Company's production of "A Midsummer Night's Dream", and Genevieve Leclerc, who's just arrived in the U.S. national tour of the 25th anniversary production of "Les Miserables," playing the doomed Fantine at a time when the country's abuzz about the movie version of the show featuring Hugh Jackman as Jean Valjean and Ann Hathaway as Fantine. Our fourth performer is E. Faye Butler, who not only embodies any number of icons at Arena Stage in "Pullman Porter Blues" but manages to be one herself.
When E. Faye Butler makes her entry as Sister Juba, a big-voiced, sashaying, diva-does-it woman who's the leader of a jazz-blues band riding the train out of Chicago down to the bitter South during the Depression she just totally sweeps everything before her. She launches herself into a chair in a way that seems like an act of sexual aggression which you can't help paying mind to if you're at least half alive. Her laugh, when it comes, is infectious, it's one of those defiant laughs that dares you to say something. If flesh and body were music, Butler was singing its full-throated anthem.
Right off the bat, she reminded you of Bessie Smith and Ma Raney—check them out on YouTube—and if you had any doubts, they were erased a few moments later when she launched, full-voiced, growly, into a blues-bawdy number that insists that "Wild Women Don't Have the Blues," which surely is one of the lies wild women tell themselves.
"Exactly right," Butler said. "She was meant to embody Bessie, and Ma Rainey and all those women who sang defiant, heart-breaking blues. And, not to put too fine a point on it, she showed women that you don't have to be thin to be beautiful and that curves are sexy and attractive."
"One of the nice things about being on stage, where you can't hide even if you wanted, is that people get to see that," she said. "I had one woman come up to me after a performance and she thanked me. She said, 'I don't feel like I have to shut the light off when I get into bed.' "
"Pullman Porter Blues" has its flaws, but a lack of authentic characters in this play about a trio of men—grandfather, father and son—all riding the train working as porters—is not one of them. Most authentic is Butler who knows her way around a song, a stage, a microphone, a stool to sit on next to a piano in a cabaret, and she knows something about the people and the subject which attracted her to Cheryl West's play. She opened the show in Seattle where it originated before coming to Washington.
"I know lots of people with parents or grandparents who worked on the trains as porters or maids—the play shows how hard that was but also how it led to African Americans finding a way into the middle class, to get ahead," she said. "Chicago is full of Pullman people."
Chicago is Butler's home, but if you lived in Washington, you'd think she's practically a native. She's married to Washington native Bernard Johnson, a hair stylist. "This town is full of my in-laws," she says. Recently, she sang "the Star-Spangled Banner" at a Nationals Park, a place somewhat sinful for somebody from a town full of Cubs and White Sox.
Mostly, she's familiar because she's omnipresent on stage, or so it seems, especially at Arena Stage where she's scored some major triumph. She made a raw, powerful impression back a ways when she did "Dinah Was," a searing and heart rending evocation of the late Dinah Washington, one of the greatest jazz, pop and blues singers ever, going to the 1950s and 1960s when she reigned supreme. She also appeared in "Crowns," "Polk County" and was Aunt Eller to Julie in "Oklahoma," the triumphant production that launched Arena's spectacular new space. She was a jazz singer in the Washington Ballet's "The Great Gatsby" and seems always to popping up singing somewhere.
Butler was also in a show about Ella Fitzgerald and is a bona fide cabaret singer. "Ella, she was unique, nobody like her," she said. "But you know, it was heart-breaking for her in some ways. She struggled with her weight and her looks, and the fact that some people didn't think she was pretty."
Pretty is too dainty a word to describe Butler. She is powerfully attractive and compelling, and when she takes up the blues stance, she is commanding, the singing blinds you as all great singing does.
She was influenced, perhaps not surprisingly, by gospel music—"My mom, Elizabeth Butler (that's where the E. in E. Faye comes from) worked like an agent for Mahalia Jackson. So, I heard a lot of gospel growing up. But you'll never guess who really influenced me as a performer."
I guessed wrong a couple of times and gave up.
"Danny Kaye."
"You know why. Because he could do anything, and there was nobody like him. He was a great singer, a dancer, an actor, a clown, anything at all," she said. "I loved his movies, remember when he played two people—and yes, "The Five Pennies" and he played the pied piper, I think, and that clown in "The Court Jester. That's what I wanted to do: everything."
Short of everything, Butler has done a lot already. As Sister Juba, she does everything—she moves and is moving, she sings out her soul, she embodies a character that you know damn well was real and alive somewhere, sometime, and she breaks your heart.
That's everything.