The Latest DIsh
By
December 19, 2014
0
779
•
---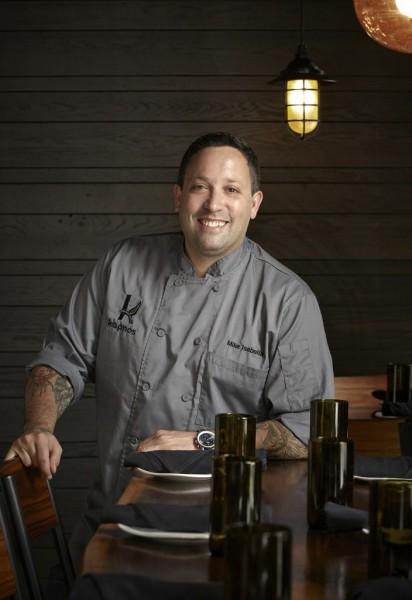 Here's the latest dish on restaurants moving in and around Washington, D.C.
Chef/owner Ruth Gresser is adding to her empire – by going fast casual. She plans to open Veloce by Pizza Paradiso, leveraging her incomparable 23-year-old Pizza Paradiso brand. This quick-serve pizza concept is slated to open by the end of 1Q in downtown DC at 19th & L street NW. Veloce (means "speed" in Italian) will offer personal pizzas with a variety of choice toppings, all cooked in EuroGourmet gas-powered ovens for just two minutes. Breakfast (think pizza frittata), lunch, dinner and carryout will be offered at the 30-seat restaurant, which includes an outdoor patio.
Mike Isabella hearts Ballston. He plans to open a Mexican cantina, Pepita, at 4000 Wilson Blvd, which also houses Kapnos Taverna, another Isabella restaurant. The focus of Pepita is the bar, meaning there may be up to 40 cocktails, many of them featuring tequila or mescal. Pepita will feature a limited menu of Mexican bar food. Mike also plans to open Yona, an Asian noodle bar in the same Ballston building. Jonah Kim, most recently at Pabu in Baltimore, will be the chef at the helm of this new restaurant. Kapnos Taverna is slated to open in 4Q 2014; Pepita in 1Q 2015; Yona is 2Q 2015.
Just Opened: City Perch restaurant inside the iPic movie theater in Rockville's Pike & Rose complex. The chef at the helm is Matt Baker, formerly of Brasserie Beck and Occidental Grill. Thip Khao, a Laotian restaurant, opened at 3264 14th Street where Thaitanic was in Columbia Heights. Chef Seng Luangrath was formerly at Bangkok Golden in Falls Church, which offered Thai and Laotian menus. Thip Khao translates to "sticky rice basket." Plan B opened at 801 Pennsylvania Avenue serving 20 varieties of burgers in the Market Square West building.
The Brig, a Bavarian beer garden, is slated to open in lower Barracks Row at 1007 8th Street at L Street SE. It will seat 210 and serve 299. Alan Gaunoux has partnered with Mark Brody and Chris Chambers of Biergarten Haus on this project.
Chef & GM Update: Pastry chef extraordinaire Beverly Bates is now at Vidalia. Armani Malik Copeland at Flight Wine Bar replaced Bradley Curtis. Susie Morrison was promoted to executive pastry chef at the White House. She replaces Bill Yosses.