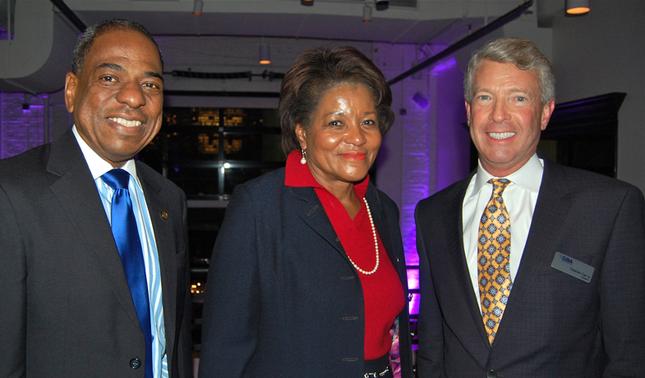 The Georgetown Business Association held its monthly reception Feb. 25 at Malmaison down on K Street at the waterfront and was expecting to have Mayor Muriel Bowser stop by. Because of an afternoon press conference on the new Marijuana law and scheduling issues, Bowser could not attend.
Nevertheless, GBA president Charles Camp introduced Beverly Perry, senior advisor to the mayor. Perry noted that it has been "an exciting day . . . an exhausting day." Posing the question, "What can Georgetown do for the city," Perry said, "Spend more money . . . It looks like there is a lot of money in this room."
In the spirit of transparency and getting everyone involved, Camp asked other local politicians and community leaders to address the lively crowd, which then continued to enjoy the hospitality of host Zubair Popal.