A. James Clark: He Built This City
By
March 30, 2015
0
989
•
---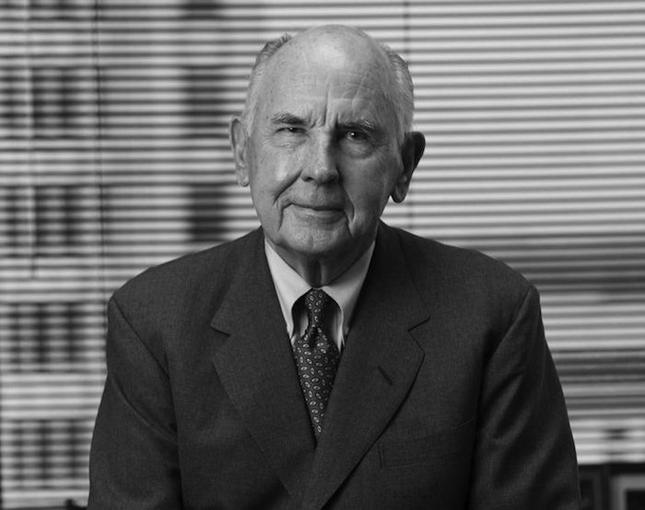 There's an old saying that goes something like "by his deeds shall you know him" with regard to summing up a person's life.
A. James Clark, the chairman and founder of Clark Enterprises, which became Clark Construction, died last week. For him, it was more like we knew him by his cityscape.
Clark, who died at 87, was probably the key player and builder in Washington's construction boom, leaving a large finger print and foot print on the region.
There was a time—and to some degree it still exists—that the Clark Construction Group with its familiar logo seemed to have planted its cranes like flags on many of the most significant, life-and-landscape altering in the city and the region. Look around you today and you can say, "there was somebody who changed his surroundings, who made a difference." The company was involved in hundreds of high-impact construction projects: the Verizon Center (which proved to be the engine for downtown revival), FedEx Field and Nationals Park, Washington Harbour, the new Arena Stage in Southwest (another harbinger of change in Southwest Washington).
Let's not forget that the company built 28 Metro Stations, and it's still making waves in the region with the Silver Line extension, as well as the Smithsonian's National Museum of African American History.
Clark wasn't exactly a recluse, but he shied away from publicity and from being a visible public figure, preferring to try to snare major construction projects for his company out of the public eye.
When all is said and done, Clark was a builder who became a billionaire and who believed in giving back, making significant philanthropic contributions to Johns Hopkins University, the University of Maryland, George Washington University, and the Samaritan Inns. Bearing his name is the University of Maryland School of Engineering, and the James Clark Engineering Scholars Program at George Washington University.
The company, according to the Washington Business Journal, contributed $16 million to charity groups in 2013 alone.
The Clark Construction Group came out of the George Hyman Construction Company where Clark was hired in 1950. He became general manager in the 1960s and bought the company in 1969.
Washington National Cathedral, which Clark did not build, will host a memorial service for Clark April 8, at 10 a.m.. The service will be open to the public.