Remembering Fallen D.C. Firefighter Kevin McRae
By
May 21, 2015
0
1909
•
---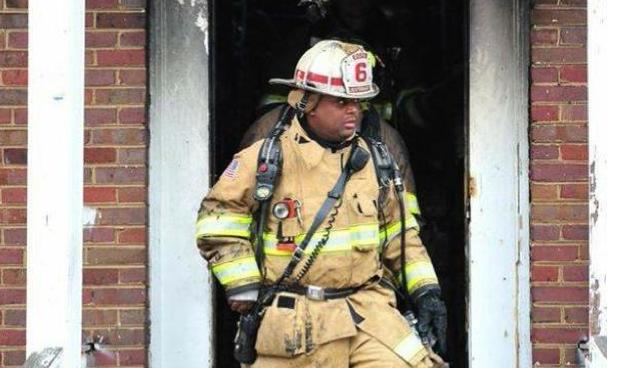 Lieutenant Kevin McRae of the D.C. Fire and Emergency Medical Services Department died on Wednesday morning, May 6, after combating a blaze at an apartment complex in Shaw. He collapsed after the fire was contained, and the cause of his death is not yet known.
The 44-year-old McRae, who lived in Waldorf, Maryland, began his career as a D.C. firefighter 25 years ago, working his way up through the ranks from cadet to lieutenant. He joined the fire department right after high school.
He was the 100th D.C. firefighter to die in the line of duty since 1856. This heroism ran in his family. McRae's cousin, James J. McRae III, was the 99th firefighter to die in the line of duty. He died in 2007.
McRae is survived by his wife, Trell Parker-McRae, and his three children, Desmond McRae, Davon McRae and Kevon McRae. His children are ages 18, 19 and six, respectively.
McRae shared the love of his work with aspiring firefighters by teaching at the fire academy.
Flags in the District of Columbia are flying at half-mast in McRae's honor. Engine 6 on New Jersey Avenue, where he worked, has black drapery over each of the station's bay doors.