Club Monaco Returns to Georgetown
By
January 11, 2016
0
2500
•
---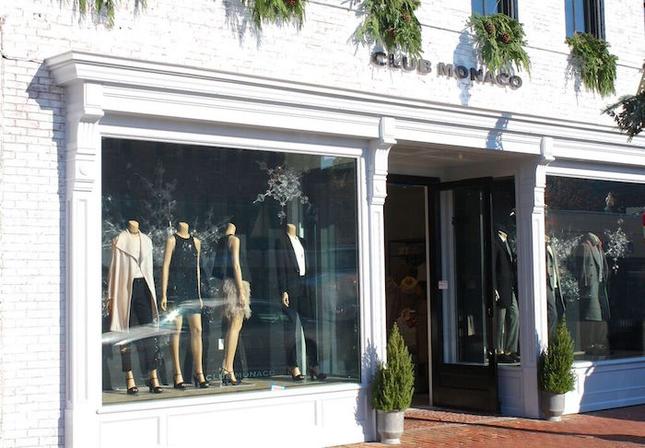 Club Monaco is back in town on with a fresh concept at the renovated former Rhino Bar site at 3295 M St. NW. The new store marks the return of the Ralph Lauren-owned, prep-focused retailer to the area after stores in Georgetown and at Pentagon City were shuttered over four years ago. The new store opened Friday, Dec. 4, and Club Monaco plans on opening another outlet in Tysons Corner next year.
According to the company, the new Georgetown store "reflects the art, architecture and culture of its neighborhood," with its townhouse-inspired interior, custom-designed Cherry Blossom wall coverings, and southern-inspired furniture and decor. The first floor houses the women's shop and the second the men's.
The new shop opens as the brand seeks to broaden its appeal among younger shoppers, who value the experience of shopping as much as they do the apparel they buy, according to retail analysts.
One thing that could help draw in young shoppers: Club Monaco plans on using one of Rhino's old bars as a men's cash wrap.
The circle of life continues in Georgetown.