The Latest Dish
By
April 6, 2016
0
848
•
---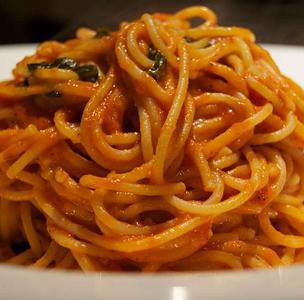 Ivy City Tavern, is for now, a 45-seat tavern, serving tavern food above Ivy City Smokehouse and retail fish market at 1356 Okie St. NE in the Ivy City neighborhood. It's owned by Greg Casten and Ronnie Goodman. Greg is better known for his company just around the corner for the past 25 years, ProFish. It's an emerging neighborhood, so the plan is for it to become a full-service restaurant at the right time. Its huge rooftop lends itself as an ideal spot to eat steamed crabs and drink beer on warm summer evenings. There is also an indoor private dining room adjoining the patio. It's a seafood market and a tavern, soon to become a restaurant and a private dining venue with a potential 225-person capacity.
PN Hoffman and Madison Marquette's Southwest waterfront development, The Wharf, will also have a very large Spanish seafood restaurant called Del Mar by Fabio and Maria Trabocchi (Fiola, Fiola Mare and Casa Luca). Maria's Spanish heritage and influence will take front and center here. The 11,500-square-foot two-level restaurant will include a significant outdoor patio space with waterside cabanas. Included is a private dining room, wine cellar and bar. Opening is targeted for the fourth quarter of 2017.
Just Opened: Tim Ma and Joey Hernandez recently opened Kyirisan, serving Asian-French food at 1924 8th St. NW in Shaw. It has catchy menu categories: "in the ground," "on the ground" and "under the water." Michael Schlow's Alta Strada also just opened at City Vista at 465 K St. NW under the culinary supervision of Chef Michael Zentner, who relocated from Boston. Plans call for Conosci, a crudo bar to open later in the season, along with a patio.
Andrew Evans of The BBQ Joint, joins Ian and Eric Hilton to open a summer-camp themed bar in the old Maurice Electric Building at 500 Penn St. NE, an area made cool by Union Market. The casual restaurant will serve summer camp staples as well as "better" summer camp staples, such as grilled (better) cheese on bread baked at Lyon Bakery.
Chef Update: Angel Franco, formerly of minibar and Maketto, is the new executive chef at Compass Rose. Dennis Fieldman will be the chef at Flavio Italian restaurant, which replaces Paper Moon at 1073 31st St. NW in Georgetown. It will continue with the same ownership.
CCChanges: The Majestic will reopen in May under the direction of Chef Gaby Hakman, most recently of Miami. Alexandria Restaurant Partners is renovating and will relaunch as a new concept. Mason & Rook replaces Hotel Helix by Kimpton. Chef Jonathan Dearden, formerly of Ardeo & Bardeo, heads up the kitchen at Mason & Rook's new restaurant, Radiator. The adjoining bar will feature craft cocktails. An April opening is planned. Kimpton is renovating the rooftop to offer cocktails and light fare, poolside.
Quick Hits: Kapnos Kouzina opens in 4900 Hampden Lane in Bethesda Row in partnership with chef George Pagonis. George Kennedy, formerly of Rhino Bar in Georgetown, plans to open The Spirits of 76 in Clarendon where Taste of Morocco used to be on Washington Blvd. His partner is Patrick Doody formerly of O'Sullivan's Irish Pub (next door). Chuy's plans to open its fourth location in the metro area (they have locations in Fairfax, Springfield and Woodbridge), in Sterling at the beginning of May.
Social Restaurant Group plans to open Bonfire this month at the two-level building at 1132 19th St. NW where Famous Luigi's used to be. Fire appears to be a prevailing theme as their light fixtures are fire hydrants, matchstick art adorns the walls, and with fire hoses for décor. Fire inspires the menu too, with charred hangar steak and s'mores. The chef is R.L. Boyd and the pastry chef is Ellen Diekemper.
Kudos: Congratulations to Jacques Haeringer and the Haeringer family on the 40th anniversary of renowned L'Auberge Chez Francois.
Linda Roth is president of Linda Roth Associates, a public relations and marketing firm that specializes in the hospitality industry, providing creative connections through media relations, marketing initiatives, community outreach and special events. Reach her at: Linda@LindaRothPR.com or lindarothpr.com or #LindaRothPR.