Little Acre Flowers: Locally Sourced With Love
By
April 11, 2016
0
2003
•
---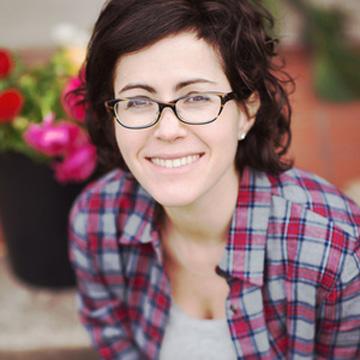 A lifelong love of flowers turned into a career opportunity for former international relations consultant Tobie Whitman.
Whitman recently launched Little Acre Flowers, D.C.'s first and only locally sourced, online based florist. All bouquets and arrangements come from farms in the D.C., Northern Virginia and suburban Maryland area, bringing the ever popular "farm to fork" experience from the garden to vase. Every order is unique to whatever is freshest that day to guarantee a more fragrant, natural arrangement than other commercial offerings.
"A lot people don't think about where their flowers come from– it's an extension of the local food movement," Whitman said. "People are thinking about where their food is grown and we are making them aware of where their flowers come from now."
During her her part-time policy work she found time to work in the floral industry and realized how much she enjoyed working with her hands in a more creative and colorful profession.
After reading "Flower Confidential: The Good, the Bad, and the Beautiful" and the "Fast Food Nation" of the floral industry, Whitman learned the history of flowers, what goes into importing them and how it affects the quality of the product. The books served as part of her inspiration for pursuing local products. She also has a personal connection to flowers. As a child she loved to visit her grandmother's garden and one of her first memories is visiting the Kunkenhof tulip garden in Holland.
Before launching Little Acres, Whitman visited farmer markets in search of partnering with local farmers in her new business venture. She also plans to return to markets like the DuPont Farmers Market and conduct floral arrangement demonstrations to make more of a presence in the community. Little Acre Flowers does not have a brick and mortar store, but is a thriving web-based shop.
Little Acre Flowers' web-based business has been booming since its launch in the last month. According to Whitman, Valentine's Day orders were rolling in and this time of year is a busy one. Currently, Little Acre delivers to the area they source from. Exact zip codes of delivery can be found on their website.
Each arrangement is one of a kind and comes wrapped in reused burlap from Mayorga coffee or reusable glass vases. The arrangements come in a variety of sizes and price points.
A great amount of detail at Little Acre is put into sustainability, an effort Whitman feels passionate about. Her husband owns Opower, an energy efficient software company and has made her very aware of the options a company has to be green. One example is the personal notes that can be added to arrangements written with soy based ink on recycled paper. Not having a store front also saves a lot of energy since the floral industry is conveniently online based.
"There's so much growing in the Mid-Atlantic region as a whole and it seems like there is a need for a locally grown and sourced florist," Whitman said.
Little Acre Flowers provides flowers for events and weddings and is looking to be represented at local wedding expos soon.
Learn more about the company and their products at littleacreflowers.com or call 202-524-0812.