Baroque and Choral Music Specialist J. Reilly Lewis Has Died
By
June 16, 2016
0
2124
•
---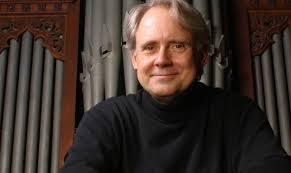 J. Reilly Lewis, 71, who sang in the Junior Boys Choir at Washington National Cathedral and went on to found Washington Bach Consort and serve as music director of the Cathedral Choral Society, died of cardiac arrest at his Arlington, Virginia, home June 9.
"We have lost a true maestro and friend. Countless musicians have known the gift of Reilly's guiding hand and unfailing support. Untold thousands have been blessed by his artistry and generous spirit," said Mariann Edgar Budde, bishop of the Episcopal Diocese of Washington and the Cathedral's interim dean, in a statement.
The funeral service will be June 16 at 10:30 a.m. (organ prelude at 9:45) at the cathedral. Lewis was to lead a community sing-along there for the Cathedral Choral Society, "Cathedral Sings: Schubert is Great," on June 12.
Lewis was born in 1944 in Mare Island, California, where his naval officer father was stationed. He received his bachelor's from Oberlin and his master's and doctoral degrees from the Juilliard School. He also studied with German organist Helmut Wacha on a Fulbright scholarship and with French organist, conductor and teacher of composition Nadia Boulanger.
Organist and choirmaster at Clarendon United Methodist Church since 1972, Lewis founded Washington Bach Consort in 1977. He became music director of the Cathedral Choral Society, for which he commissioned more than 20 contemporary choral compositions, in 1985.
His wife, Beth Van Wagoner Lewis, survives him, as does his daughter from an earlier marriage, Lauren Currie Lewis, and a grandson. At the family's request, donations may be made, in lieu of flowers, to the Cathedral Choral Society or Washington Bach Consort.