Ins & Outs Oct. 25, 2017
By
October 25, 2017
0
962
•
---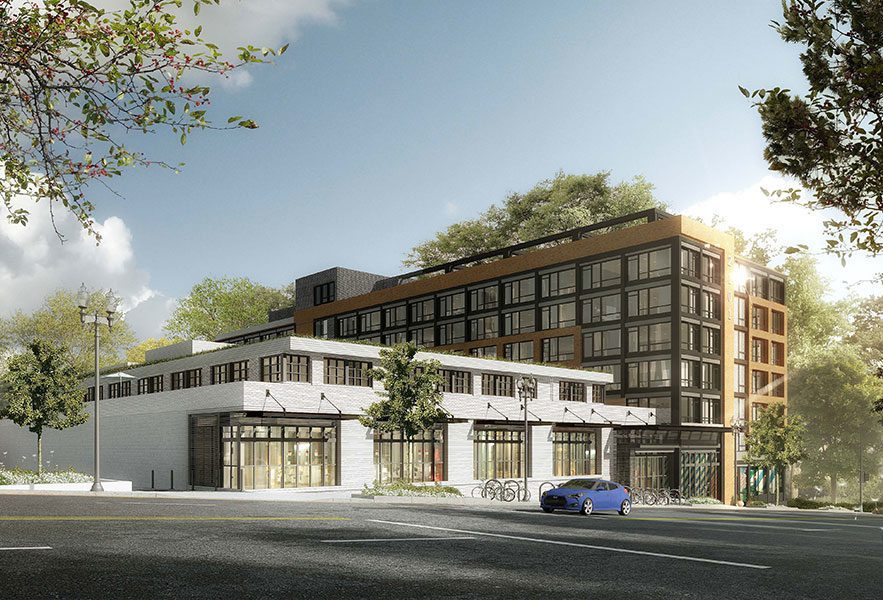 By Robert Devaney and Selma Khenissi
IN: Rapha Pedals Up on M
This pop-up store, which opened Oct. 13 at 3025 M St. NW, touts itself as a cyclist's clubhouse, where people can "enjoy a social spin." Visitors can shop, get refreshments in the café, learn about the sport and sign up for group rides. Around since 2004, this is Rapha's first appearance in D.C. A permanent Georgetown store is planned for next year.
IN: Another Pop-Up: Gtöwn on Grace
Gtöwn says that it features "unique collections of clothes, jewelry, purses and paintings from around the world." The pop-up store will be at 3210 Grace St. NW until Dec. 31, perfect for holiday gift-buying. Curious? Then you might want to pop in to check out what Gtöwn has to offer from "the trendiest local artists, designers and small business owners."
Confirmed: Trader Joe's Is on the Way
As previously reported in this newspaper and elsewhere, a Trader Joe's is indeed coming to the 2100 block of Wisconsin Avenue. If there were doubts, the popular grocery store put the issue to rest by applying to the Alcoholic Beverage Regulation Administration for a license at that address. It will come up at a Nov. 27 ABRA hearing.
The corner property, once the site of the Georgetown Holiday Inn, is at Wisconsin and Whitehaven Parkway, one block north of Georgetown proper in Glover Park. The totally gutted building is being reconstructed by JBG Companies and Eric Colbert & Associates as the Glover House, a 225-unit residence with retail.
Already on 25th Street in the West End and on 14th near U, Trader Joe's locations are also coming to East Market in Capitol Hill and to a site near Union Market.
In: Qatar Occupies Old Corcoran School
Already on the eastern border of Georgetown with its embassy at 2555 M St. NW, Qatar opened a new military office two blocks away and around the corner at 1219 28th St. NW, next to George's King of Falafel and Cheesesteak. Last year, Qatar purchased the building from the American Public Transportation Association. Built in 1889, the 16,000-square-foot building was once a D.C. public school, the Corcoran School. A military ceremony with Qataris and Americans inaugurated the office, as Staff Brig. Gen. Yousef al-Kuwari, the Qatari defense attaché, and other officers were formally posted at the office.
For Sale: One City Paper
D.C.'s feisty local-news alt-weekly, Washington City Paper, is for sale. SouthComm, which bought the City Paper and Atlanta's funky Creative Loafing newspaper five years ago, wants to sell it by the end of the year. Looking to be more involved in business-to-business projects, SouthComm, based in Tennessee and Wisconsin, will begin assessing bids next week. "If a buyer doesn't emerge, we'll have to figure out what to do," SouthComm CEO Chris Ferrell told Washingtonian. "I think there will be lot of interest in Washington City Paper." (Meanwhile, Baltimore City Paper — owned by Baltimore Sun Media Group — is shutting down and will publish its last issue Nov. 1.)
Correction: It's Joe's Jeans Upstairs
In the previous Georgetowner, we wrote that a coffee shop was coming to the second floor of the Frye store on Wisconsin Avenue. Our report was incorrect. "Joe's Upstairs is in reference to the Joe's Jeans Offering that we carry in our space," Frye store manager Robyn Ambrose told The Georgetowner. "We offer a selection of styles for both men and women, but not the full product line." A coffee shop will be moving into 1064 Wisconsin Ave. NW, but it will not be managed or operated by Frye, which is located at 1066 Wisconsin Ave. NW.