Return of Whole Foods: It's Complicated
By
November 6, 2017
0
3540
•
---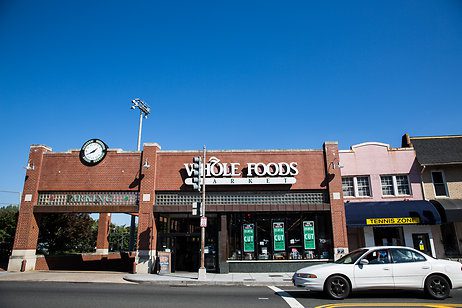 Like many stories in Georgetown, the answer to a simple question such as "when will the closed Whole Foods grocery store at 2323 Wisconsin Ave. NW reopen?" is complicated. It all started last March with the ubiquitous D.C. rats. To date, no one can or will say when — or even if — the store will reopen.
Briefly, here's the timeline of events. Whole Foods Market in Glover Park launched in 1996, employing more than 150 people. In March of this year, the store was cited by the District Department of Health for rat infestation and closed voluntarily to carry out "concentrated remediation." Heavy demolition was begun.
In May, the Department of Consumer and Regulatory Affairs issued a stop-work order due to the store's failure to obtain building permits. But to obtain the permits the store required the permission of the landlord, Wical Limited Partnership, which Wical had not given (Wical says that Whole Foods didn't ask). Wikal then canceled the store's current lease for being closed more than 60 days concurrently. In July, Whole Foods sued Wical, alleging a "conflicting lease" and demanding that Wical consent to the permits and pay damages. Whole Foods claims it has spent more than $1 million on the project so far. In September, Wical asked the court to dismiss the case, which would allow the lease to be terminated. There has been no decision as yet.
Complicating matters further, in June, Amazon (owned by Washington Post owner Jeff Bezos) agreed to buy the Whole Foods chain for $13.4 billion. The deal could transform the company that pioneered online shopping, allowing it to open stores and warehouses closer to customers in order to deliver orders in as little as two hours. Whole Foods stores could become locations for returning online orders of all kinds and Amazon could also use them to cut delivery times for online orders, according to business analysts.