By Peggy Sands and Robert Devaney
The Next Big Thing: Stormwater Retention
The biggest project coming down the pike — or perhaps the drain — in Georgetown isn't new traffic patterns or parking regulations, a streetcar line or a gondola, according to Advisory Neighborhood Commissioner Rick Murphy. "The biggie is the stormwater retention project," said Murphy at the Jan. 29 meeting of ANC 2E.
"The Potomac in a hurricane could easily have two-to-three-foot waves, meaning the levee, which is slated to protect the city against a Potomac flood that rises 19 feet above sea level, would actually only be capable of protecting the city against something more along the lines of a 15-foot flood," wrote Justin Nobel in his Sept. 21, 2017, Rolling Stone article, "What Happens When a Superstorm Hits D.C.?"
"Most residents of Washington, D.C., and the American public at large, remain frightfully unaware of the risks their capital city faces," Nobel wrote. "No government agency has authority on this. The disaster will not be the result of a lack of knowledge; rather a tangle of bureaucracy and a culture of neglect will be what dooms America's capital."
That's not all quite true. "D.C. has been under a court order for more than 15 years to reduce the amount of times sewage gets dumped into the Potomac River and Rock Creek due to heavy rains," Murphy told The Georgetowner. "For years, city officials and concerned citizens have been meeting to consider solutions focused on expanding the old sewage tunnels under major thoroughfares, the Mall and the Georgetown waterfront," he said.
"But lately an entirely new solution is emerging," said Murphy, who has followed this issue closely. "It's called the green infrastructure." Green infrastructure would use permeable street and sidewalk pavement to direct heavy stormwater runoffs into small reservoirs under streets, sidewalks and other paved areas.
Demonstration projects could be built in Burleith and Glover Park alleys in the next few months, according to Murphy. Homeowners agreed to it because, not only will the new reservoirs direct the water flow, they will get their alleys newly paved and monitored.
The project is now in the early stages of community input.
Resident Survey Turns Up Surprises
Last October, some 4,000 Georgetown residents were mailed a postcard and urged via social media to participate in an open survey to answer a simple question: What do Georgetowners want?
Jamie Scott, economic development director at the Georgetown Business Improvement District, presented the findings at the Jan. 29 meeting of the Georgetown-Burleith Advisory Neighborhood Commission.
The most requested want? More cutting-edge new restaurants, as well as better "neighborhood" eateries. Respondents also said they wanted more boutique hardware and kitchen-supply stores and more small, high-quality grocery markets.
But the survey, which Scott said had a "robust response from a broad Georgetown demographic," also revealed a lot about Georgetowners' current shopping habits. For instance, almost 64 percent of the respondents indicated that they could "find the products I need" right in Georgetown. Just under a quarter — 23.5 percent — said they would prefer to dine and shop in other neighborhoods. Nearly all — 94 percent — said that they felt safe shopping and dining in Georgetown.
Slightly less than half — 48 percent — said that they shop for non-food items at least once a week in Georgetown, while more than a third — 37 percent — said they shopped for such purchases outside of Georgetown. Again, almost half — about 47 percent — said they made non-food purchases online at least once a week.
The top 10 favorite places to dine and shop in Georgetown, based on Georgetowners' responses to the survey, included seven eateries, the Apple store and two clothing stores. Martin's Tavern was most often cited as a Georgetown favorite. The other nine spots in the top 10 were: T.J. Maxx, Via Umbria, Chez Billy Sud, Apple, Baked & Wired, Fiola Mare, Il Canale, Boulangerie Christophe and J.Crew.
Airplane Noise Gets Federal Hearing
There has been some progress in the legal battle between the Federal Aviation Administration and the DC Fair Skies Coalition about the noticeable increase of noise from airplanes flying directly over Georgetown and adjacent neighborhoods.
On Jan. 11, a three-judge panel of the U.S. Court of Appeals for the District of Columbia heard oral arguments from both sides in the dispute. No one knows when a ruling will be made. It could be weeks or months.
"But at least it's been heard," said Advisory Neighborhood Commissioner Rick Murphy. "It's progress. For sure a decision is pending — sometime in the future."
In 2015, the FAA changed the flight paths of planes flying over the Potomac River to land or take off from Reagan National Airport. There were community meetings. Charts seemed to show the flight paths were only slightly changed, with a minimal increase in the time over the Georgetown area. Some groups questioned the change. Once the FAA approved it, however, many residents complained that they indeed experienced a significant increase in noise.
Over the past two years, Georgetown and Palisades residents formed the DC Fair Skies Coalition, a loosely organized group under the Citizens Association of Georgetown. At the hearing, the coalition's position was that the FAA failed to inform residents about the change and in some cases may even have misled them and their elected representatives. It was found that in an "oversight," a contractor was responsible for the lack of mailings in D.C. about the change.
The FAA argues that they did more than the usual outreach to communities before approving the flight paths, which are part of a new system called NextGen. While saving the airlines time and fuel, the new flight paths are more concentrated over certain neighborhoods, which therefore experience more noise.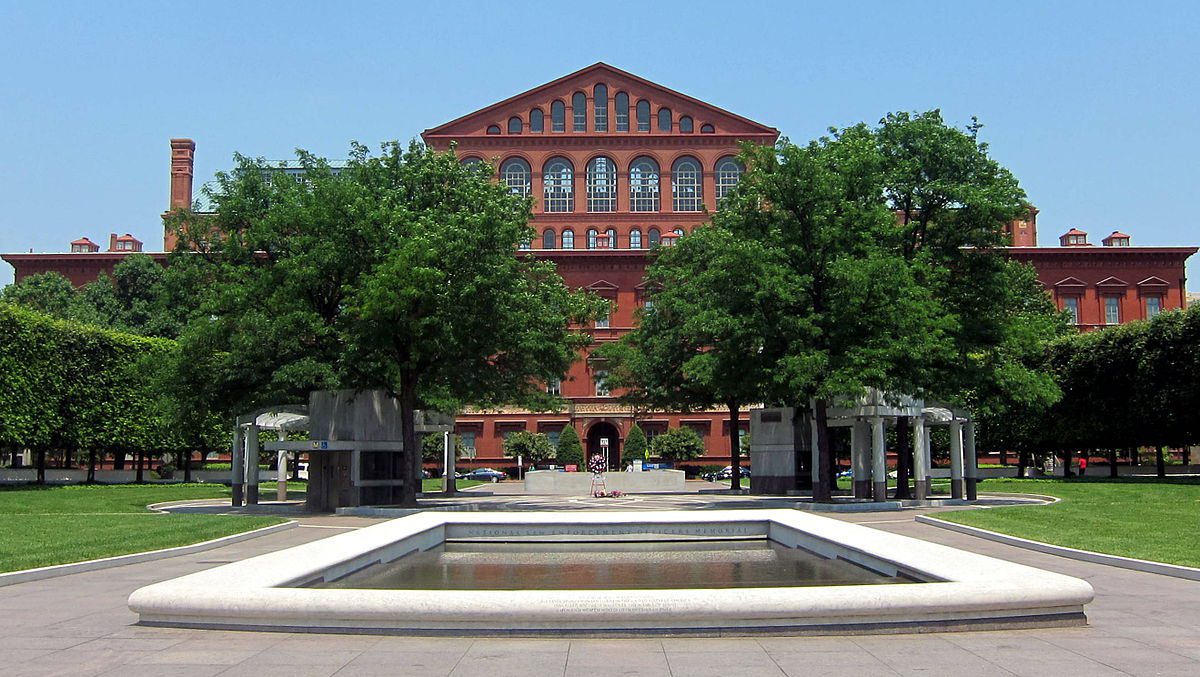 Review of Old Georgetown Board
Georgetown community members and government officials are being invited to join a working group to examine the operations of the Old Georgetown Board, a congressionally chartered architectural review board charged with evaluating and ruling on proposed exterior alterations, demolition and construction in the area.
Just about anyone who plans residential or commercial construction work in Georgetown has to go through a review process that includes the Old Georgetown Board. District agencies traditionally do not issue permits without OGB approval.
"However, we've heard from many of our members that the OGB review process can be inconsistent, time-consuming and difficult to navigate," said Jamie Scott, economic development director at the Georgetown Business Improvement District.
On Jan. 23, the BID released a "white paper" analyzing the OGB's review process. It states: "This paper seeks to better understand the process and identify possible improvements to the review process without sacrificing desirable historic preservation outcomes."
Issues explored in the white paper include: the number of times projects are reviewed, the burden on staff and board members, how to provide applicants with better and more consistent guidance, how to simplify the process for small projects and how to improve public access to information. The white paper is based on conversations with more than two dozen Georgetown architects, business owners and building owners, as well as with Historic Preservation Office staff, Commission of Fine Arts staff, former OGB members and others familiar with the process.
The BID is seeking community comments on the white paper, which is available on the BID's website: georgetowndc.com.
Evans Optimistic on Metro Funding
D.C.'s Metro needs $500 million a year more than it presently gets to ensure the safety and reliability of the regional transit system, according to General Manager Paul Wiedefeld. Jack Evans, who represents Ward 2 on the District Council and chairs the Washington Metropolitan Area Transit Authority board, has been fighting for at least two years to have the governors of Maryland and Virginia help provide dedicated funding for Metro, presumably from state tax sources.
But last year, even as Terry McAuliffe, Virginia's outgoing Democratic governor, promised to come up with a tax to fund Metro if Maryland Gov. Larry Hogan, a Republican, would match it, the negotiations fell apart. There was even a hue and cry for Evans to resign. To make matters worse, some analysts say the federal budget passed by the Republican-dominated Congress omits the final installment of a $1.5-billion transit grant that has gone toward repairs to D.C.'s Metro system. All seems dire indeed for the system's future.
Yet, on Feb. 4, Evans told The Georgetowner: "I've never been more optimistic that we'll get matching funds for the Metro from Virginia, Maryland and the District.
"Both states have bills on their legislators' floor that are being considered to fund the Metro at $125 million each annually," Evans explained. "Virginia is expected to vote positively on the proposal in March. That would propel Maryland to follow suit in April. Then the District would definitely provide matching funds. While that would not get us completely to the needed $500 million, it would be close.
"We've never had a better opportunity, been so close to the solution," Evans said happily at the annual Winter Glogg party of the Burleith Citizens Association.
A key to the new effort is flexibility, according to a Jan. 8 article in the Washington Post. But Evans said: "I have to give myself a pat on the back for the change. I have been pushing this for the past two years and I've been successful in doing a little shaming for it."
As for the Metro funding cut from the federal budget, Evans smiled. "Oh, we'll get that. Congress would never let that drop."
The Washington Metro is the only major transit system in the country that does not receive a significant part of its funding from a tax or another dedicated source of revenue, a shortcoming that has been identified as a weakness as far back as 1979.
Daisy Peebles Sewell, 1920-2018
Known as Ms. Daisy, Daisy Peebles Sewell died Jan. 13 at her P Street home, surrounded by her friends and her home health caregiver. Born May 10, 1920, in Washington, D.C., Sewell, the only child of Frank and Ethel Kent Peebles, was a Georgetown resident for close to a century. She had a son, Peebles Gregory Sewell, with husband Benjamin Sewell and worked for decades at the Industrial Bank of Washington.