Powered Scooters, Bikes Beating Out Pedals
By
September 10, 2018
0
427
•
---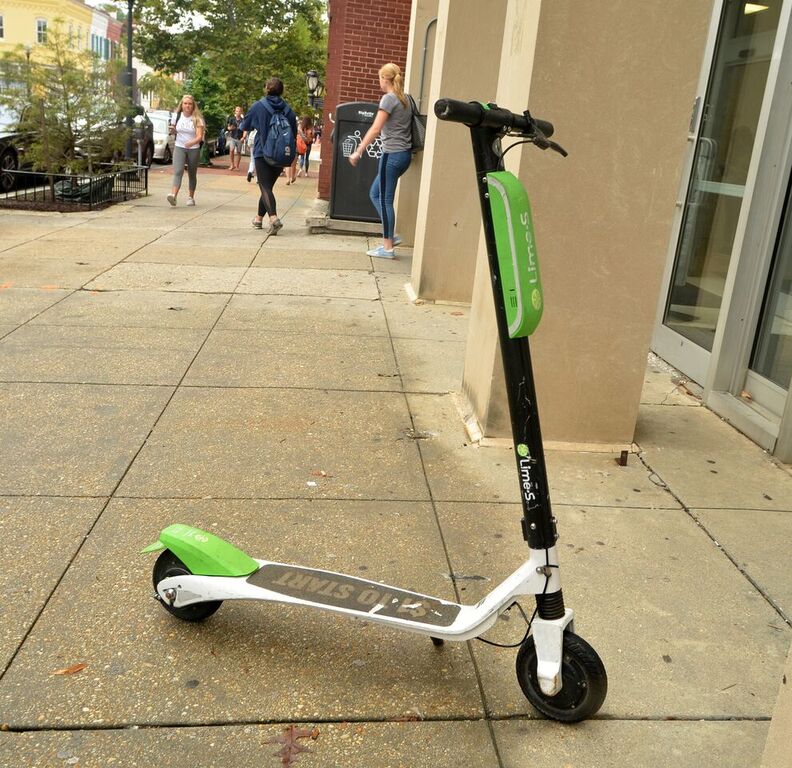 Electric-powered scooters and, increasingly, bikes — excuse us, we mean "pedal assist e-bikes" — may be an even more familiar sight in Georgetown after the recent extension and expansion of the District Department of Transportation's demonstration project.
"Our riders will now have the opportunity to commute longer distances with a little more power behind the pedal," wrote DDOT Director Jeff Marootian.
The new e-bikes, powered by batteries, are about 15 pounds heavier than regular bikes and can go up to 18 miles per hour. Riders can switch between pedal assist and regular pedal capabilities by pressing a power button. They come in both docked — from Capital Bikeshare — and dockless renditions. Riders can rent the pedal-assist bikes for single trips or via 24-hour passes; Capital Bikeshare members can use their current key fob or the service's app to unlock and lock the bikes.
DDOT's demonstration program, originally from October of 2017 through last April, was extended through August and now will run through the end of the year. But it comes with a caveat that appears to be killing the bike's market advantage: the requirement that all dockless bikes have locking capability.
As a result, Lime, based in San Francisco, has decided to no longer offer dockless bikes in D.C. — only scooters. According to a company spokesperson (pun intended), the District's cap of 400 vehicles per company — scooters, bikes or both — is "very, very low" given D.C.'s size, and the new requirement for dockless bikes to have locking capability is not in line with Lime's strategy. The company said it hopes that District officials will reconsider.
Uber-owned Jump, which deploys 400 electric bikes in D.C., is now the only dockless company to provide bikes in the city. Earlier this month, San Francisco-based Spin also said it would pivot to an all-scooter fleet here. In July, China-based operators Ofo and Mobike exited D.C.
DDOT says it will publish draft dockless regulations for public comment this month. It hopes to implement long-term rules in January. One question is whether to maintain a cap on the number of vehicles.
The electric vehicles are not only all the rage, but causing some. The new regulations may have to require stricter enforcement of the use of the right-of-way, as D.C.'s — and particularly Georgetown's — already narrow and heavily trafficked roads become jammed with bikes and scooters. Some riders have been known to disregard stop signs, sidewalks and even bike paths.