New Sports Venue Opens at St. Elizabeths
By
September 24, 2018
0
2414
•
---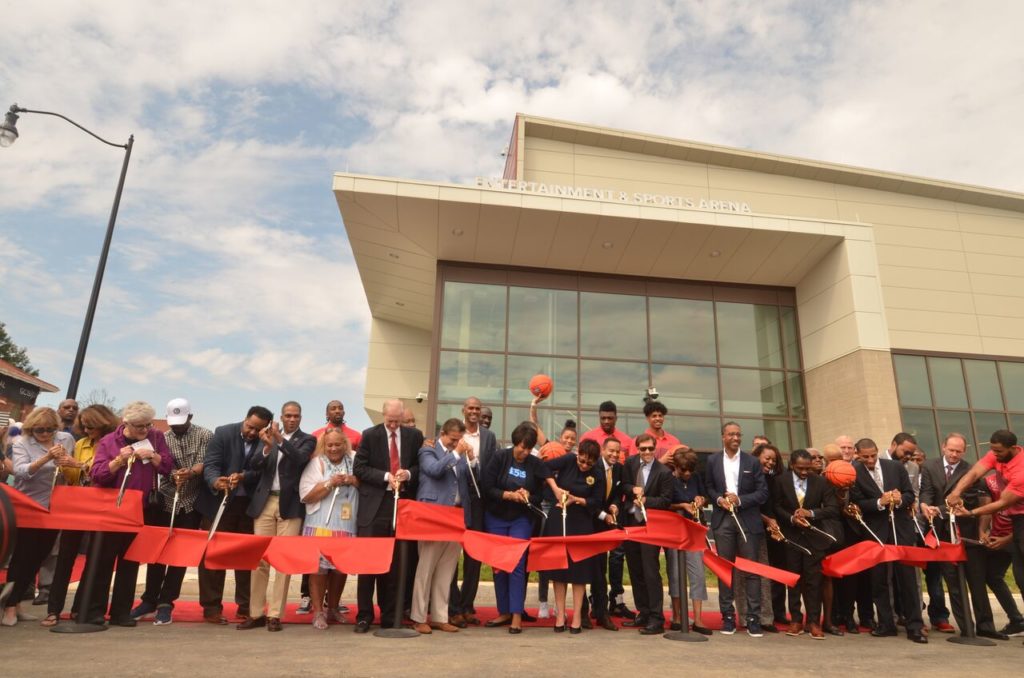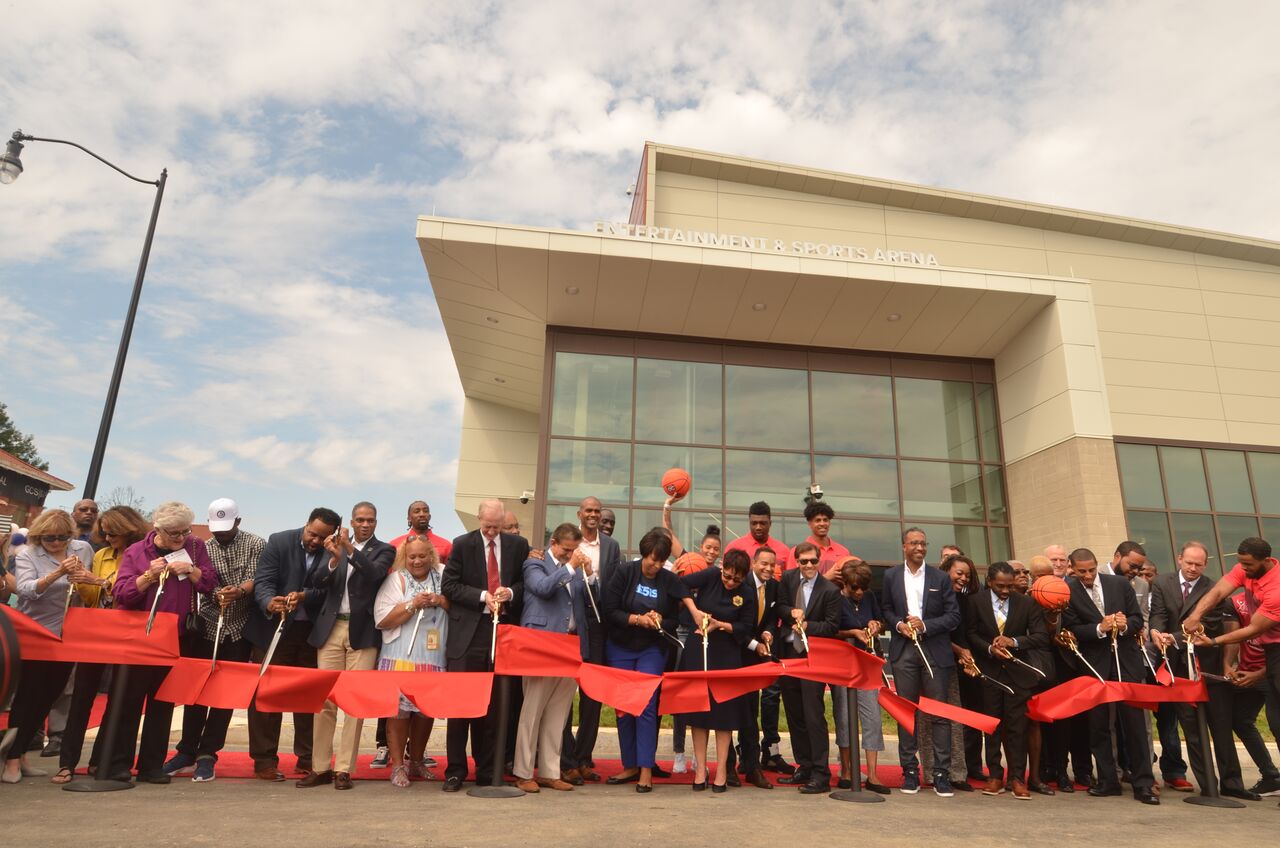 Washington opened another sports venue Sept. 22 — this time in Congress Heights, east of the river. D.C.'s $70-million Entertainment and Sports Arena (ESA for short), part of the St. Elizabeths campus redevelopment, will bring business opportunities and new vitality to the Anacostia neighborhood. And the hundreds at the ribbon-cutting — with government and business VIPs on hand — knew it was a big deal, with all the food and sponsor booths and a performance by Rare Essence.
A partnership with Events DC and Monumental Sports, the 4,200-seat arena will house the WNBA's Washington Mystics and the new NBA G League affiliate the Capital City Go-Go. Also in the mix will be concerts and boxing. In addition, the building, designed by Rossetti of Detroit and Michael Marshall Design of Glover Park, will host the Washington Wizards for practice.
Events DC CEO Greg O'Dell got the grand opening going, recalling that it seemed like it was yesterday there were meetings with residents and businesses for now completed facility. "It happened quickly," O'Dell said, thanking Mayor Muriel Bowser. He thanked others, of course, but especially Deputy Mayor Brian Kenner.
Bowser, for her part, sporting a "RE51ST" T-shirt under her jacket, thanked Ward 8 politicians and said she knew they were wary of people coming by during election time and then never coming back. "The city moves forward, when all parts move forward," she said, citing the successful developments in Chinatown, the Wharf and Buzzards Point. Bowser noted that the new venue was a place for women athletes. "The best is yet to come."
Ward 8 Council member Trayon White praised Bowser's vision for the project and said he liked it as an example of "building on the people." (The local MLK Deli has a spot inside the ESA.)
Monumental's Ted Leonsis spoke of the new venue as "a miracle." "We do well by doing good," he said.
"We can't wait for the fans to experience this," said Sheila Johnson, head of the Mystics. "The intimacy of this arena is going to be magical." She added that was a part of  "commitments bigger than basketball."
With that, the people moved out of the tent and gathered in front of the long red ribbon to open a neighborhood's new hope — and then go inside the new facility.