Haunted Forest: Family Tradition for Scary Fun
By
October 26, 2018
0
997
•
---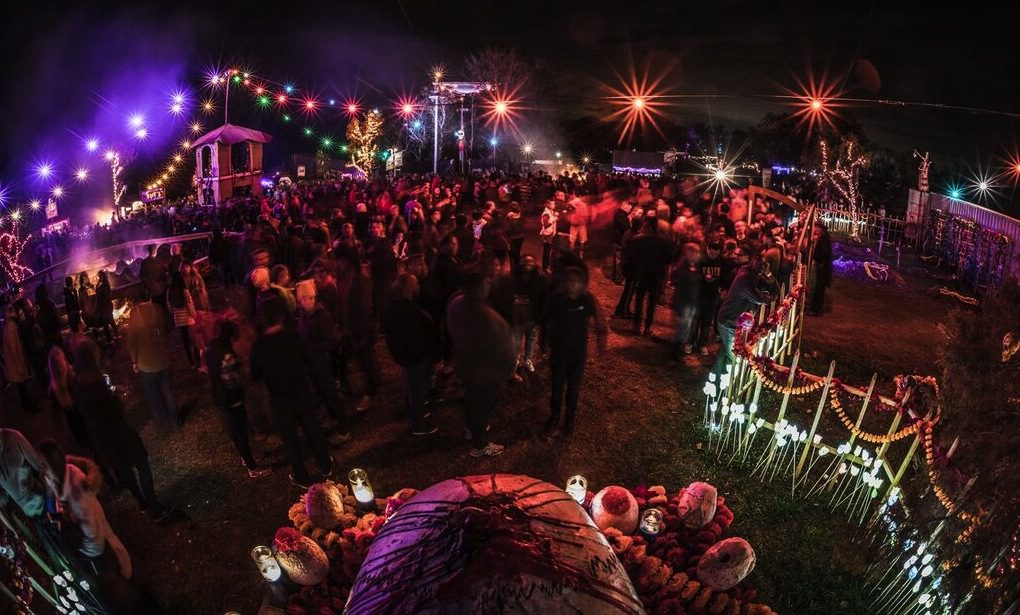 "Politics couldn't get any scarier and people are looking to escape D.C.," jokes Matt Markoff, who has been running one of the country's best reviewed "fright nights" since the early 90s.
Markoff's Haunted Forest, which Matt started with his brothers Nick and Alex on 145 acres of farmland  in Dickerson, Maryland, will welcome nearly 30,000 visitors this Halloween season, pulling in between $600,000 and $700,000, most of which will go to charitable causes.
For $30, guests brave a ghoulish walk in the woods, usually while holding on to their friends for dear life. How they negotiate (or survive) the characters and haunts along the path is anybody's guess. (Speaking from personal experience, the waiver you're obliged to sign before entering always creeps me out.)
Markoff, who celebrated the 25th anniversary of the forest last year, says he's improved his game this Halloween, adding more surprises and fun details, mostly for guests from all over the Washington area who make Markoff's a fall tradition.
"People are going to ask themselves what the heck just happened, "he explains of the new Markoff's experience. His website warns this year is "a new beginning for your old fears."
But Markoff isn't all about tricks. The whole enterprise was started as a treat.
Proceeds from Markoff's Forest fund a 501(c)(3) educational nonprofit outdoor camp called Calleva, founded by Markoff's family business. Calleva focuses on youth and leadership programs in  "D.C.'s backyard for homegrown fun and adventure," reports the nonprofit.
The money raised by the forest provides camp scholarships as well as contributions to community partnerships and veteran charities.
The forest is also a farm-to-table adventure, as the meats and produce served at the forest's canteen grill are from the local farmland.
The forest is open at dusk every Friday, Saturday and Sunday in October, and Halloween night — markoffshauntedforest.com.