REHABBED: ARC THE.HOTEL
The boutique hotel branded as ARC THE. HOTEL at 824 New Hampshire Ave. NW, just a short distance from the Kennedy Center, is where all the cool cats were Jan. 17, when it celebrated its final renovations. The hotel boasts state-of-the-art technology along with Frette bathrobes. Its redesigned farm-to- table restaurant, Notti 824, will offer "simple dining" with a "curated wine list." Maybe this could be a new — and badly needed — pre- theater or -opera spot?
TASTY: TAÏM
Taïm, the Tel Aviv-style vegetarian chain from chef Einat Admony, known for its falafel, will open this summer at 1065 Wisconsin Ave. NW, next to Italian classic Filomena. In addition to its famous falafel, Taïm ("tasty" in Hebrew) has been delighting New Yorkers with its hummus and salads for years. As we say in American: "Yum!" Can't wait to try it.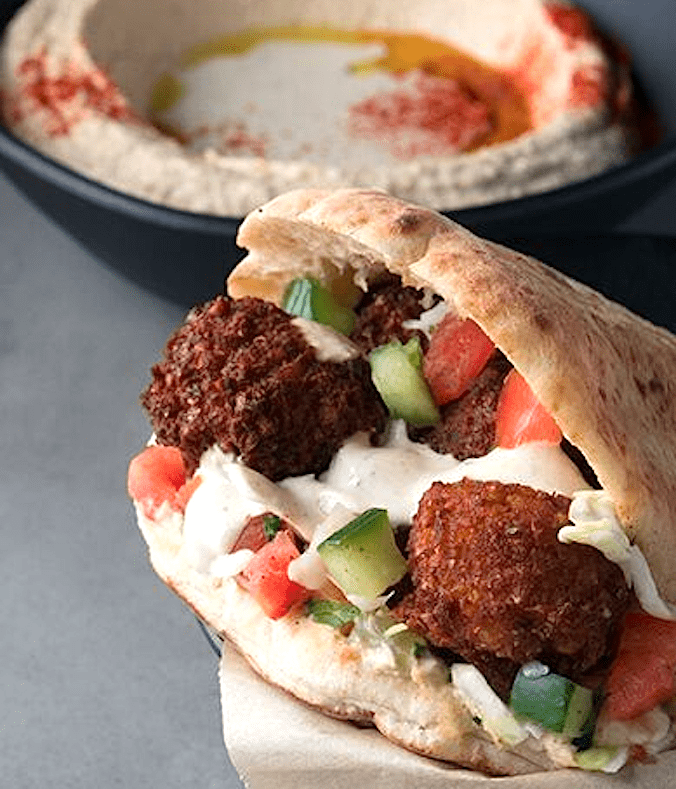 OUT: MAKOTO, LONGTIME FAVE
After more than two decades in business, Japanese eatery Sakedokoro Makoto in the Palisades at 4822 MacArthur Boulevard NW closed Dec. 29. Posted on the restaurant's website: "Thank you for all the support and goodwill over the years. It has been an absolute honor serving our customers."
OUT: 701, TOO
Similarly, power-lunch favorite 701 closed late last year. Restaurateur Ashok Bajaj had to shutter the Penn Quarter hot spot at 701 Pennsylvania Ave. NW after the rent went to a staggering level and an agreement could not be reached. Fortunately, Bajaj was able to save most of his staff. His Bindaas at 2000 Pennsylvania Ave. NW, featuring Indian street cuisine, was buzzing with customers during Restaurant Week.
COZY: KITTEN LOUNGE ON M
If your fireplace isn't keeping you warm and cozy enough, you can cuddle a kitten this winter at the Kitten Lounge, a pop-up opening in early March at 3109 M St. NW. With the goal of encouraging 500 adoptions, the lounge — from the team behind Crumbs & Whiskers Cat Cafe on O Street, now with a location in L.A. — will allow guests to hang out with some purr-fect new friends in partnership with Homeward Trails Animal Rescue, which sees an influx of stray cats this time of year. Annually, one million cats are euthanized in shelters due to lack of space. Georgetowners tend to be dog persons, but we always have room in our hearts for animals in need.
GROOVY: FLOWER CHILD
On Feb. 4, Flower Child, a "wellness centric, fast casual" eatery, will open at 2112 Pennsylvania Ave. NW in Foggy Bottom, catering to George Washington University students and staff. We hear the avocado toast, wraps, salads and, yes, even healthy varieties of beer are light on calories and heavy on yumminess. The eatery, which plans to employ about 80 persons, is holding a job fair through Jan. 26.