Don't let the wet weather of late fool you.
Celebration time is coming up in Washington, D.C., with the arrival of the DC Jazz Festival. When it rolls in next month, from June 7 to 16, the festival will mark its 15th anniversary as the only major citywide jazz festival in the Mid-Atlantic region. Presenting the essence of America's original musical art form across 40 venues in the city, this year's programming reflects the festival's ever-expanding reach.
"We are a jazz city," said Sunny Sumter, executive director of (in its shortened form) DC JazzFest. "The festival is about the vital role that jazz has played throughout the city and throughout its history. With the festival, we get a chance to see how jazz has grown in importance here, how it changes constantly here, how diverse it is and how important it is.
"I think we've had amazing growth, in terms of venues throughout the city, where more and more people who live here come in contact with and experience jazz and our concerts," she said. "The Southwest waterfront area has become a major venue core for the festival. Our regular programs, like Jazz in the 'Hoods, also increase our presence throughout the city."
The festival is a significant and shifting presence in the city, while building institutions of its own that continue to grow.
"We have our signature events again, and I think this year they're really special," said Sumter. "In some ways, it's been a sad past year, and we're commemorating and saluting the lives of some of the artists we lost."
It was Charles Fishman, the manager of bebop pioneer and jazz ambassador Dizzy Gillespie for many years, who founded the festival 15 years ago. Fishman was struck by the absence of a festival in a city that had a genuine proximity to jazz history in its neighborhoods, clubs and performance venues — like the Howard and Lincoln theaters — and a link to immortals like D.C. native Duke Ellington.
"We're saluting part of that history with two signal closing events in collaboration with the Kennedy Center," Sumter noted. On Sunday, June 9, the festival will present "Celebrating Randy Weston" in the Kennedy Center Family Theater. Weston, a revered pianist and forward-looking composer who passed away last year, helped connect mainstream jazz to African music.
DC JazzFest Artistic Director Willard Jenkins, who co-wrote Weston's autobiography "African Rhythms," said that "this will be a joyous celebration of his rich, peerless artistry. It will be a musical dialogue among pianists and three of his longtime band members, who idolized Weston and were indelibly influenced by his musical quest and his deep reverence for our collective African roots."
The concert will feature pianists Marc Cary and Rodney Kendrick playing with members of Weston's African Rhythms band: bassist Alex Blake, saxophonist T.K. Blue and African percussionist Neil Clarke.
The main event and festival climax will be the "Great Masters of Jazz" concert, with lifetime achievement awards for peerless producer Quincy Jones; beloved local saxophonist and educator Fred Foss, who died in April; and three others now gone — luminous song stylist Nancy Wilson, D.C.-born pianist and singer Shirley Horn and trumpeter Roy Hargrove, a Wynton Marsalis protégé who became part of the neo-soul movement.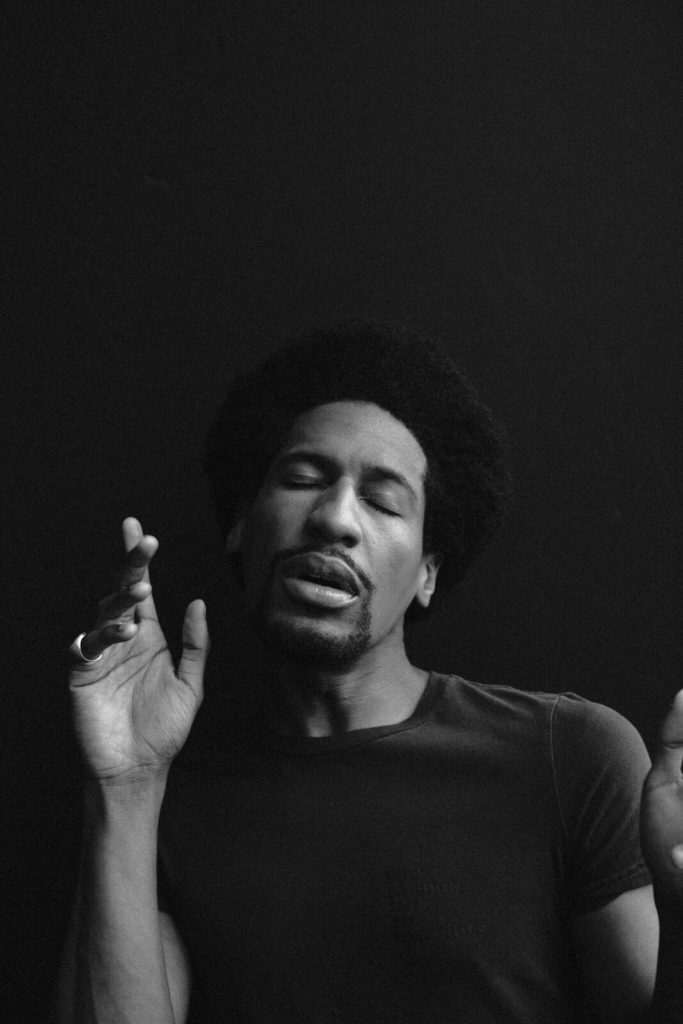 Actor, rapper and activist Nick Cannon will host "Great Masters of Jazz," taking place on Sunday, June 16, in the Kennedy Center Concert Hall.
The festival's signature series include DC JazzFest at The Wharf, June 14 to 16, with four stages featuring such major acts as the astounding and genre-defying Snarky Puppy, "Lean on Me: José James Celebrates Bill Withers" and the gifted Jon Batiste, whose album "Hollywood Africans" is a gem.
As always there's Jazz in the 'Hoods, June 6 to 16, which spreads a musical blanket over Washington at a variety of venues, including museums, schools, clubs, and restaurants, as well as Jazz 'N Families Fun Days, June 1 and 2.
"The city's changing, and jazz is getting more diverse," Sumter said. "I think the festival reflects the changes, adapts, expands."
Sumter has been a jazz singer herself. When she was a guest at one of The Georgetowner's Cultural Leadership programs several years ago, she not only talked about jazz, but sang, to great effect.
"We've all seen that jazz has spread and taken on an international flavor, and we'll see that here too," she said, also calling jazz "our own invented, purely American music."
Sumter noted the recent controversies about go-go music in relation to demographic changes in neighborhoods like Shaw and in the District as a whole. "It's definitely our music," she said. "It's Washington's music. When I was a teenager growing up here, sure, I used to get my go-go on."
Go-go looms large in the city's memory. Sumter, Jenkins and the DC JazzFest are making sure that jazz remains large in the memory of the city, as well as in its future.
For the complete festival schedule, visit dcjazzfest.org.