Cameras Are Helping to Fight Crime in Georgetown
By
September 25, 2019
0
355
•
---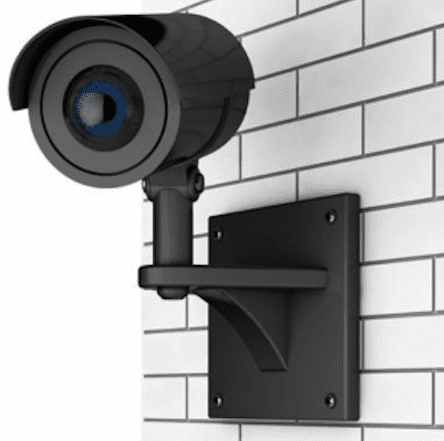 It's becoming the most anticipated part of the monthly Advisory Neighborhood Commission 2E meetings at Georgetown Visitation School: the police report at the beginning of every meeting about crime in Ward 2.
Increasingly, the officer giving the report shows commissioners and attendees the latest video footage of crimes in progress, almost always perpetrated by some unfortunate malefactors who got caught on tape and, shortly thereafter, by the police.
The videos come not only from cameras placed by business owners on storefronts and inside their establishments; nowadays they also come from cameras installed by homeowners at strategic places near front doors, on roofs and even — the latest — on so-called "smart door ringers."
Often the cost of these home surveillance devices has been subsidized by the D.C. government, which offers rebates of up to $200 per camera (with a maximum rebate of $500 for residences and $750 for other types of buildings). The program, administered by the Office of Victim Services and Justice Grants, creates an incentive for residents, businesses, nonprofits and religious institutions to purchase and install security camera systems and register them with the Metropolitan Police Department.
The Citizens Association of Georgetown also provides cameras as part of its Public Safety Program, and lists a number of sources of internal, external, street and business surveillance cameras. "CAG's goal is to provide and support further coverage of important entries and exits to Georgetown, such as Q Street and Reservoir Road," according to the organization. In addition, the Georgetown Business Improvement District has installed cameras on Wisconsin Avenue and M Street.
A relatively new company, Ring, has installed millions of internet-connected doorbell cameras that can be triggered when someone nears or presses the home door ringer. As part of the company's Neighbors program, Ring has established video-sharing partnerships with more than 400 police forces in cities across the United States, including Washington, D.C., granting the company potential access to homeowners' camera footage within a specific time and area.
"Connected security cameras are the fastest-growing home improvement gadgets since garage-door openers," according to a January 2019 Washington Post article. In most cases, police requests to view footage captured by privately owned cameras can be declined.
In the last few weeks, there have been some shocking crimes in Georgetown: a 1 a.m. bedroom rape, serial car-window smashing on certain unsurveilled parkside curbs and robberies from stores and home entrances. In almost every case, the perpetrators were arrested after an engaged citizen had shared and/or seen a surveillance camera video of the crime scene and identified them (in the case of the rape, reportedly by the accused rapist's mother).