'The Merry Wives of Windsor': For the Fun of It
By
January 23, 2020
0
396
•
---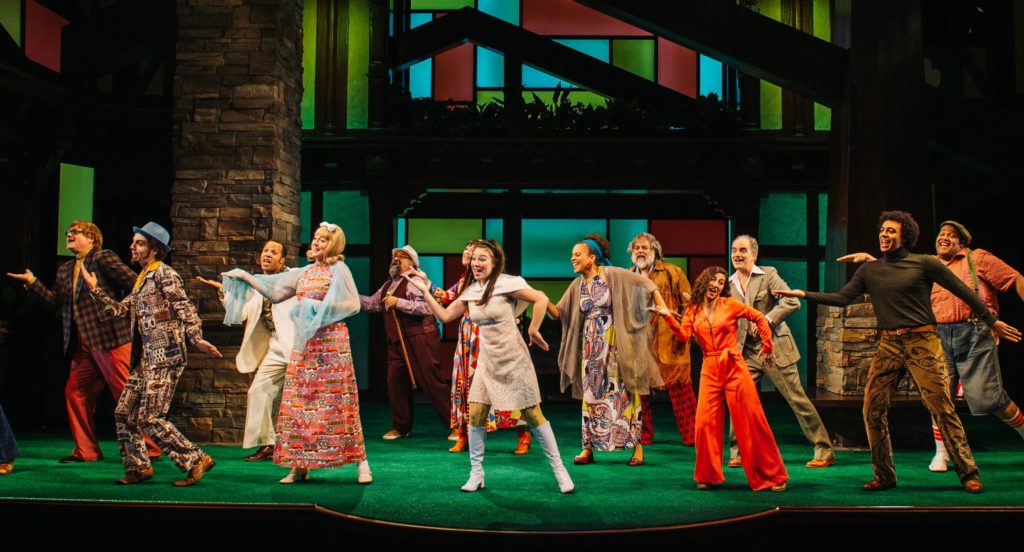 When learning that "The Merry Wives of Windsor" would be presented along the sightlines of a 1970s situation comedy, I was skeptical. After all, I lived through the up and down '70s. But once the roisterous characters moved to the groove and said "Dynamite!," I thought to myself, this looks like it is going to work.
To be clear, this is neither a tale of Kate and Meghan nor Diana and Fergie. Still, it has Elizabethan origins, as in William Shakespeare, who wrote it 400 years ago.
The tale: Falstaff, a more serious character in other Shakespeare plays, plans to win over two wives of Windsor with his overconfident presence and loving words, which are considerable. By courting them, he just might get their money and drive away their husbands. (Dream on, Falstaff.) Regardless, the two women get the same love letter from him and figure out Falstaff's lame-brained scheme. They snicker with just enough revenge in mind and turn the tables on him.
The play takes off with silly scenes and the Bard's words — and we laughed. The two wives dance the Hustle briefly, and later on we heard the intro to a Led Zeppelin song. The wives and husbands make it through — and a daughter is married to a man she truly loves, not those others — as Falstaff rules the stage and Mistress Quickly steals more laughs than she should. The cast is so close, energetic and endearing that you feel you know them all at the end.
"The Merry Wives of Windsor" features Regina Aquino as Mrs. Page and Ami Brabson as Mrs. Ford. Eric Hissom (or Ryan Sellers, in this review) and Tyee Tilghman are Ford and Page, respectively. Cody Nickell is Dr. Caius. Kate Eastwood Norris is Mistress Quickly. Todd Scofield is Hugh Evans. Brian Mani is the main character and, as the theater says, makes "his Folger debut as the irrepressible Falstaff."
"For a story about smart women taking matters into their own hands, setting the play in a mythologized version of the early 1970s, a time when women's lib was finding its footing, seemed like a really fun idea," says director Aaron Posner, who played the part of Falstaff in "Merry Wives" in his Oregon high school production.
Go — and not to see anything like a bad "Get Smart" or "Bewitched" — and see some silly Shakespeare at the Folger on East Capitol Street. It's a hoot, and a perfect antidote to all the doings in that big building one block to the west.
"The Merry Wives of Windsor" runs through March 1 at Folger Theatre.