Downtowner DC February 12, 2020
By
February 12, 2020
0
583
•
---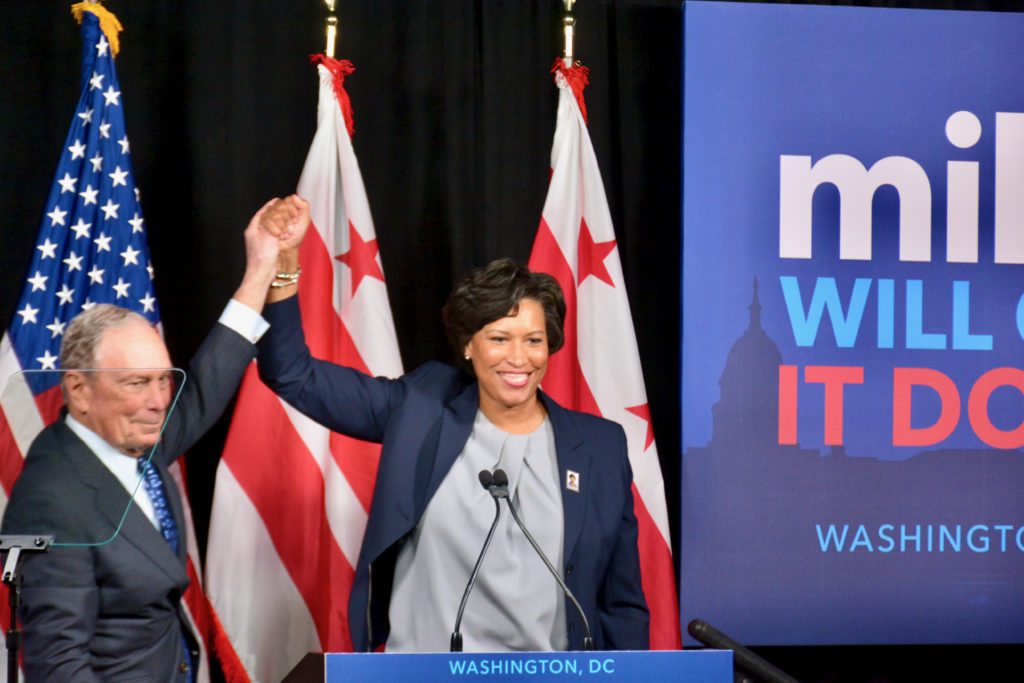 NATS SPRING TRAINING STARTS UP
Now that the Super Bowl winner has been decided, it's time to think about the return of the 2019 World Series Champs. The Washington Nationals are starting spring training today, Wednesday, Feb. 12, in West Palm Beach, Florida. The first game, against the Houston Astros, is set for Feb. 22.
BOWSER DAUGHTER GOING TO PUBLIC SCHOOL
Mayor Muriel Bowser, who rarely shares anything about her young daughter Miranda, announced that she will be sending her to her assigned neighborhood public school: Shepherd Elementary. The topic came up during a meeting of the DC Public Charter School Board.
MAYOR WANTS 4 PERCENT MORE FOR EDUCATION
Mayor Bowser announced earlier this month that she is planning on increasing spending for public school students by four percent, said to be one of the biggest hikes ever. The four-percent increase in the Uniform Per Student Funding Formula will mean about an eight-percent local budget increase for DC Public Schools.
16TH ST. RUSH-HOUR PARKING BAN OPPOSED
Dupont and Logan Circle residents along 16th Street NW between U and O Streets are protesting plans to ban rush-hour parking on the non-rush-hour side of the north-south thoroughfare. The plans also include a dedicated 16th Street bus lane and extension of the morning rush to 10 a.m. and the evening rush to 7:30 p.m, both of which are welcomed by area residents.
POTOMAC PHIL DIDN'T GET PUNXY'S MEMO
Despite both being groundhogs, Potomac Phil did not get Punxsutawney Phil's early spring memo. D.C.'s version of the famous groundhog saw his shadow on Feb. 2 (Groundhog Day), resulting in a prediction of six more weeks of winter — even though D.C. has barely had a winter as it is.
D.C.'S OFFICIAL MAMMAL: LITTLE BROWN BAT?
Typically, bats are seen as creepy nocturnal animals that carry diseases, but a few D.C. Girl Scouts think otherwise. About a dozen scouts testified before a Council committee in support of a bill that would make the little brown bat, an endangered animal, the District's official state mammal. D.C. already has an official state bird, tree, fruit, stone and dinosaur.