The Art of the Pour
By
March 11, 2020
0
378
•
---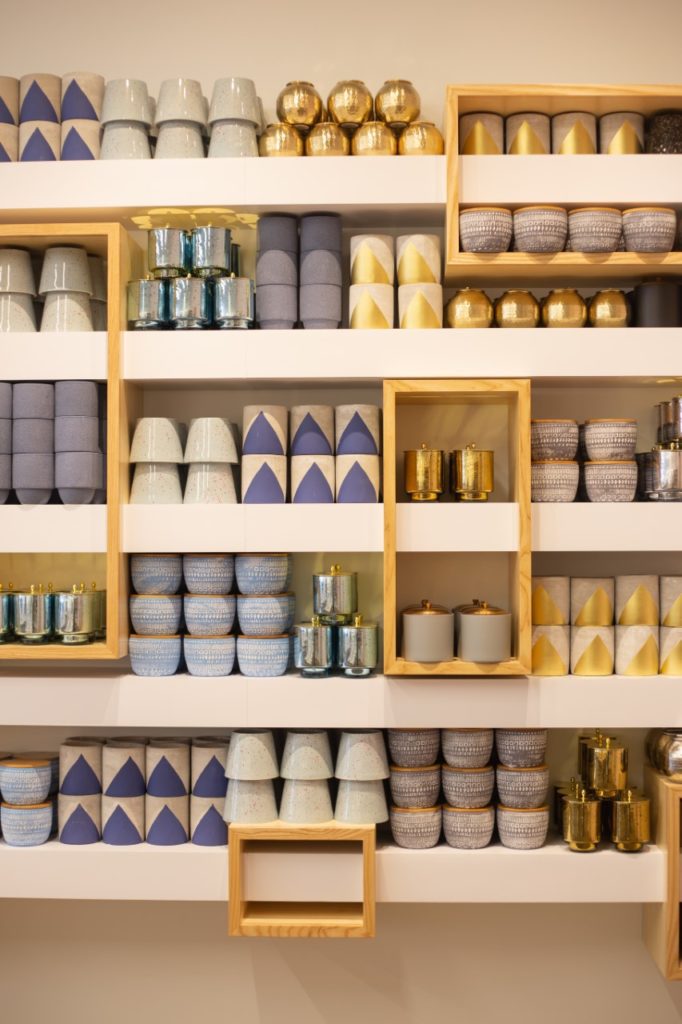 FINDING ENLIGHTENMENT AT PADDYWAX CANDLE BAR
The one and only crafting event I've ever willingly participated in as an adult was last December at the Smithsonian, where a friend and I attended a lecture given by the author of a book devoted to artists and their feline muses.
After the presentation, we — cat lovers all — filed into the hall for the craft portion of the evening, at which we were encouraged to create cat-themed Christmas cards or ornaments.
Perhaps we were still reacting to the sly humor of the presenter — or we were just drunk with cat love — but making these things was really hard. All we could do was laugh helplessly at our attempts. It was very therapeutic.
So when I learned that Nashville-based Paddywax Candle Bar had opened a new location in Georgetown on Wisconsin Avenue, I was burning to go. Still, I wondered: Could I repeat that experience, or had I passed Peak Craft?
As it happened, I was just getting started. Candles have been around for over 5,000 years. According to the National Candle Association, the Egyptians were the first to make use of wicked (pronounced "wikt," not a moral judgment) candles. But it wasn't until colonial times that scented candles came into their own.
Now, of course, they're ubiquitous in all shapes, sizes and price points. Once you make one of your own, you'll never see candles in the same light again.
Paddywax's Georgetown studio is an open industrial space, painted in white, accented in Southwestern shades of pink and blue and lit with hanging lights that look like inverted tapers. Along the exposed brick walls are shelves of candle vessels, scented oils and personal items like notebooks, mugs, beauty products and jewelry — all with a handcrafted, artisanal look and feel.
Pouring a candle is fairly simple, thanks to manager Leslie Bethel and her team, who guide apprentice chandlers through the process and familiarize them with the tools of the trade, from the apron (you feel very professional and crafty) to the tray with a scale (for measuring), beakers for the scented oil and wax, a glass rod for stirring and a bamboo straw for affixing the wicks.
Once you pick your vessel and preferred scent, you get to work. After an hour, voilà, your first candle. It takes about three hours for the wax to cure (harden), so you can pick up your masterpiece later that day or the next.
In a recent article about the changing retail landscape, the New York Times reported that consumers are turning away from acquiring more "stuff," instead looking for unique experiences — things you can't get at a mall or a traditional store. Paddywax, by providing this handson activity, is clearly onto something that is especially attractive to next-gen shoppers.
Making candles is intentional (selecting vessels and scents), meditative (stirring and pouring) and aesthetically pleasing (the finished product). It is also very therapeutic.
And my house smells divine.
Paddywax Candle Bar is located at 1065 Wisconsin Ave. NW. There is also a store in Reston, Virginia. Workshops last approximately an hour and cost $40 per person. Reservations are required and can be scheduled online at thecandlebar.co/products/candle-pouring-georgetown.