Touring Egypt: From the Sublime to the Surreal
By
March 25, 2020
One Comment
1085
•
---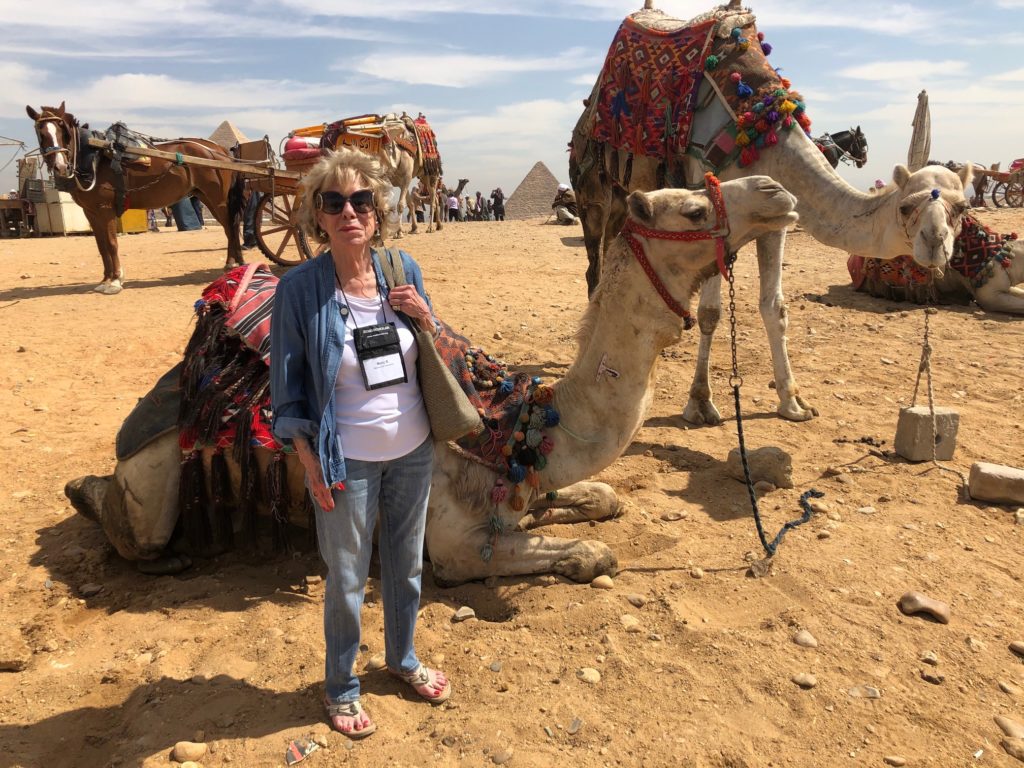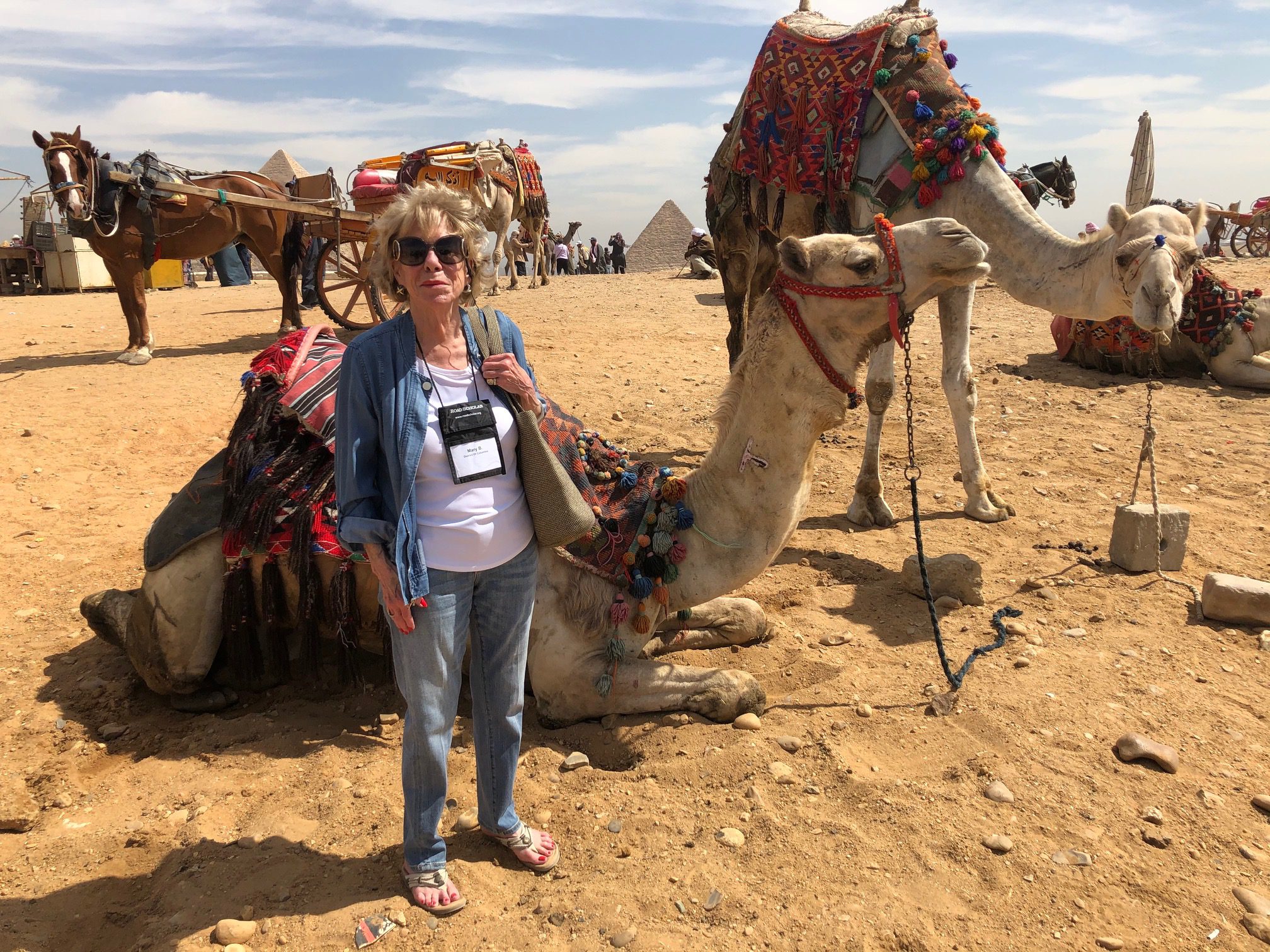 For the first two weeks of March, my main concerns were whether I was brave enough to ride a camel (no) and wondering out the window of an air-conditioned coach how anyone survived Cairo traffic.
I was blissfully in Egypt with a former State Department colleague on a Road Scholar trip, "Beyond the Pharaohs: Egypt Past and Present." An expert Egyptologist took some 20 of us under his wing. His passion for his country was compelling. He spoke of his 18 days protesting in Tahrir Square during the Arab Spring as the best of his life.
Throughout our time, we had excellent lectures by scholars on a wide variety of topics, ranging from Egypt and the Nile to Islam, Egyptian social life and restoration work at Luxor.
Upon our arrival in Cairo, we were driven to Giza, where from our balcony we could see the new Grand Egyptian Museum, scheduled to open late this year, and the Giza Necropolis, with the Great Pyramid at its center. The following morning's tour included the Sphinx of the Giza Plateau, first glimpsed in my sixth-grade history class. The optional camel ride concluded the morning tour.
After three days, we went by coach to Alexandria, site of the Pharos lighthouse, one of the Seven Wonders of the Ancient World, and the Great Library of Alexandria. The Alexandria National Museum was amazing.
Our two days in Cairo included the Egyptian Museum and the Khan el-Khalili bazaar, where we were besieged by overeager merchants. Our hotel on the Nile was a fairyland of night lights, recalling Paris.
We then flew to Luxor and toured the Karnak Temple Complex and the Luxor Temple before boarding the Steinberger Legacy for a four-night Nile River cruise. We explored the Valley of the Kings and King Tut's Tomb and went by horse-drawn buggies to the Horus Temple at Edfu.
The last two days of our itinerary were complicated by a sandstorm in southern Egypt and flooding in Cairo. Nonetheless, we succeeded in visiting the Abu Simbel Temple Complex, considered the Eighth Wonder of the Ancient World.
Reality set in following President Trump's announcement of travel restrictions, without stating if Americans would be included. We arrived back in Cairo very late on our last night, only to learn that our Lufthansa flight via Munich had been canceled. We were placed on Turkish Air to Istanbul and then transferred to a nonstop flight to Dulles. It was a Seemingly endless but uneventful return.
Dulles at night was crowded, and we needed a medical clearance, but it was far better than the photos of chaos at O'Hare. With pictures of pharaohs dancing in our heads, we had reentered an unknown world of "social distancing." Thanks for the memories.