Resort Travel: What to Expect
By
May 21, 2020
0
635
•
---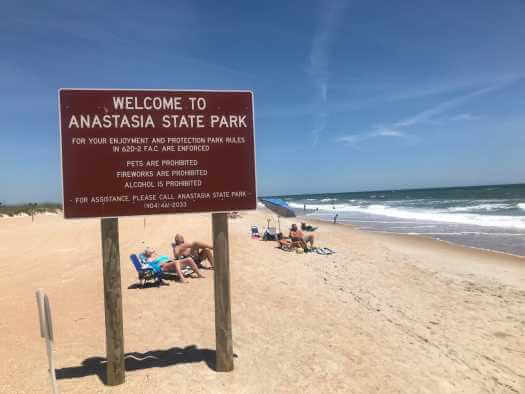 As my home state of Florida is steadily reopening all of its counties, I fled our locked-down swamp to see what life is like on the other side of Phase One.
Gov. Ron DeSantis has been among the most bullish — and criticized — leaders on COVID recovery, green-lighting salons and gyms and allowing restaurants and shops to operate nearly at full capacity.
So what does this new world look like? What can you expect when you head to the Sunshine State, or on a weekend jaunt to states in our region that are also reopening?
The Greenbrier in West Virginia, for example, will welcome back guests on May 22, and the Historic Cavalier Hotel & Beach Club in Virginia Beach was back in business last Friday.
On May 8, I departed Reagan National Airport, which was as desolate as Georgetown in August. Airport operations seemed to be humming along until I boarded my connecting flight in Dallas and was sandwiched between two passengers without masks, which most airlines have unfortunately made optional.
I was fortunate to stay at the seaside Embassy Suites by Hilton at St. Augustine Beach, which never closed, but has instituted COVID-era protocols you can expect at most resorts going forward.
Housekeeping has been modified to door exchanges of trash, towels and amenities. You can request these at any time. Staff does not enter your room. If you require assistance, you are asked to step outside while they do their work, to allow for social distancing.
My hotel check-in representative, waitstaff and valet wore masks, without exception. This does dampen the hospitality and personal attention of a resort experience, but is a necessary adjustment.
The morning buffet will likely be a relic of the past, as hotel managers have moved to serve breakfast in large ballrooms, either with to-go boxes or in-house dining six feet away from other tables.
Plastic menus in Florida, and I imagine in other places, have been replaced by disposable sheets. Another mitigation you can look forward to: reduced entrée offerings, since the numbers of staffers and customers are only a fraction of what they once were.
Al fresco dining, even in the sweltering heat, will be preferred. There's something less awkward about eating outdoors than being sequestered inside from your fellow diners. Although we can't be sure being outside keeps us safer, there is something comforting about it.
With all the new restrictions, the beach is the perfect metaphor for happier days ahead. Pets are frolicking, frisbees are flying, fishing lines are casting and sandcastles are assembling.
Poolside, the scene is equally sanguine. Most sun worshipers keep a respectful distance from one another in the pool and the hot tub, which will be open when you travel. If this idea makes you squeamish, remember that most hotels are only one-third occupied or less; crowding won't be a problem any time soon.
Down at the St. Augustine Marina, surrounding the city's signature Bridge of Lions, boats are sailing. Tours, like the one I took with St. Augustine Scenic Cruise on the Victory, are cruising along, albeit with fewer mates.
This experience, I have learned, teaches you the essence of a good traveler: flowing with the vicissitudes of your journey, but finding contentment in your ultimate destination.
As we navigate travel in a post-COVID world, we can learn from the Florida beaches. The tide ebbs and flows, we adjust and adapt, but we always even out.