Wine Sales on 'Roller Coaster' During Pandemic
By
January 7, 2021
0
600
•
---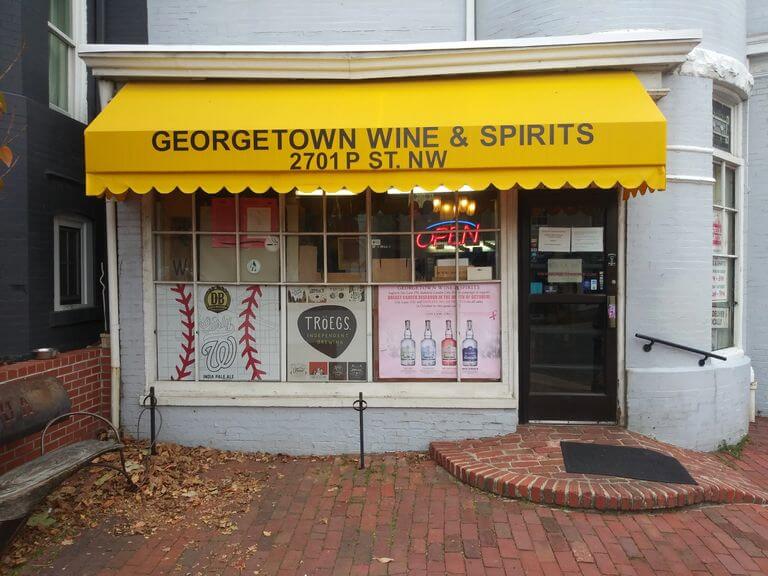 "The pandemic for us has been as weird as it was for everyone else," said Pascal Valadier, manager of Georgetown Wine & Spirits at 2701 P St. NW.
When setting out to report this story, I expected nothing short of that exact sentiment. Valadier said one thing that he did notice was that sales of hard liquor went through the roof. As someone who is partial to vodka martinis, I can believe that!
For the first month of the pandemic in March of 2020, and continuing into April, the shop sold high-end luxury wine and spirits. By May, consumption tapered and many people had switched to cheaper options.
"June and July were pretty bad. They were way below average," Valadier said. Oddly enough, he added, in August, when sales typically dip, they ended up picking back up again. This was possibly due to Georgetowners staying in the city rather than leaving, as they typically do that time of year.
The big wine winner, though, was sparkling wine. "We typically start selling more bubbles in mid-November. But last year, sales started to climb in August," Valadier said. "Things have been quite a roller coaster."
Bassam Al-Kahouaji, owner of Bacchus Wine Cellar at 1635 Wisconsin Ave. NW, said that, though his retail business is up, stores like his, which tend to focus on weddings, private parties and private sellers, have seen less business.
"For retail though, every day consumption is up for both wine and liquor," he said.
Back at the start of the pandemic, Washington City Paper reported that, on a Friday in March, over 500 customers walked through the doors of 70-plus-year-old Schneider's of Capitol Hill at 300 Massachusetts Ave. NE. Around the same time, sales doubled at Calvert Woodley Wines & Spirits at 4339 Connecticut Ave. NW in Van Ness.
Nationally, wine sales are up, particularly online sales — most likely due to people heeding warnings and staying home.
According to wine educator Kevin Zraly, interviewed in Forbes, online wine sales are up over 250 percent from 2019. For comparison, retail wine sales are up around 25 to 50 percent.