Rose Park Winter Market Features New Lights, Kids Treats and Dog Costumes
By
October 25, 2021
0
305
•
---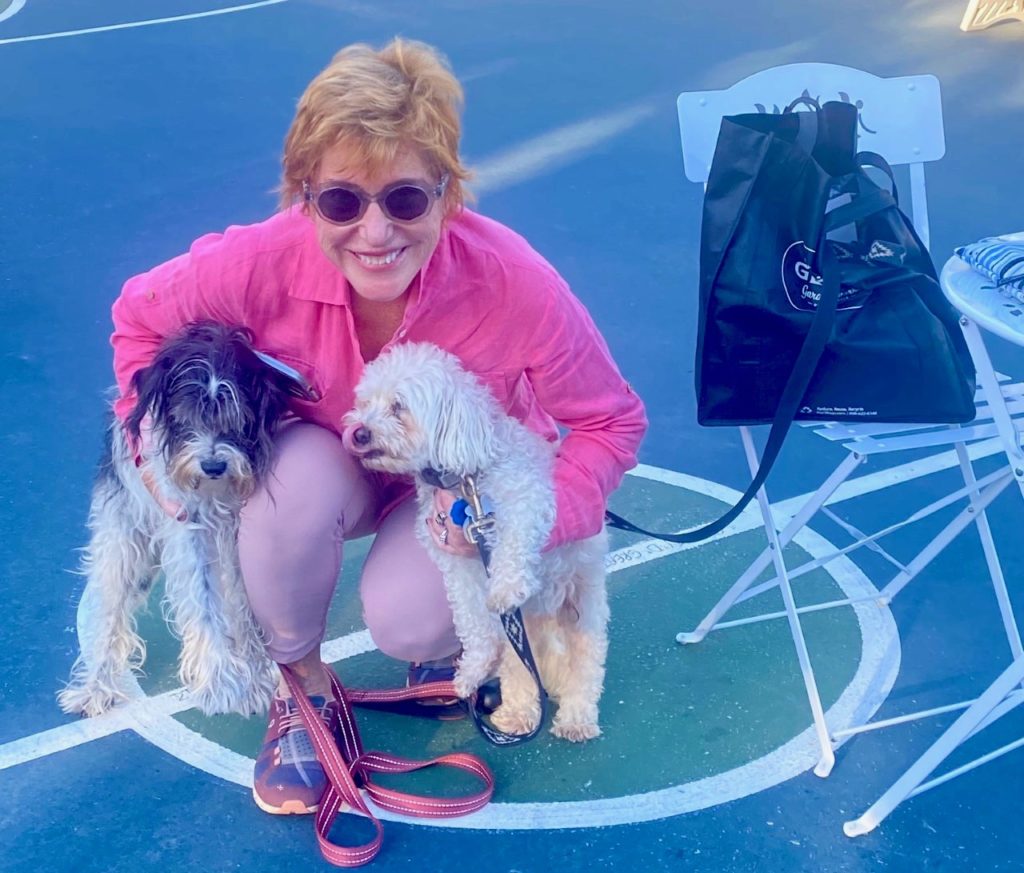 A doggie costume contest, treats (in exchange for no tricks) for kids under 10, harvest decorations and produce, and a DJ under new evening lights will all be featured at Rose Park at the corner of 26th and O Streets NW, 3 to 7 p.m., Wednesday, Oct. 27, as the winter market gets under way.
"The doggie costume contest is so much fun for owners and our pets," said Susan Irwin, whose two pups Murphy (a 14-year old Maltese) and Lucy (a 13-year old "designer mutt") won last year. They wore matching Superman costumes.
"In November, we expect to organize a fall festival for children of all ages, including a "bring-your-own-cup-of-hot-cider-party," Friends of Rose Park (FORP) President Gail Daubert told The Georgetowner. New venders, entertainment and special events are being planned through Dec. 15." CVS is also planning to give flu and Covid-19 vaccine shots and boosters to those who want them and are eligible during the market in November and December.
"We are especially excited for the new lights and especially the unique electrical outlets put in place by Pepco along the walks around the children's playground and ball courts where the market takes place," Daubert said. "It took special effort by a number of agencies and individuals, including Georgetowner lighting magnate Bill M.C. Dean, to get the outlets approved and installed and we are exceedingly grateful." During the past winter, market volunteers had to drag over and install heavy generators for the winter lights that festooned the area on behalf of the Friends.
This week's market will also be the initiation of the new operational manager Mia Lin, who was just hired by the FORP board that sponsors and organizes the expanding market and events there each year. "I'm super excited to join the team as the onsite market manager. I have over 10 years of experience running operations and event management within the tech and non-profit sector – looking forward to bringing that energy to Rose Park!" Lin wrote.
"Born in China, hailing from Pennsylvania, I came to the D.C. area over 15 years ago to attend American University and haven't left," Lin said. "I absolutely fell in love with the region. I currently reside in Adams Morgan with my husband and two young kids.  I've already heard so many wonderful things about the market, and I hope to feel the openness and community that keeps being mentioned! I look forward to connecting with everyone that comes through. See you on Wednesdays!"