Business Ins & Outs: CB2 to Close Sunday; Avery Hotel Sold
By
February 14, 2022
One Comment
2209
•
---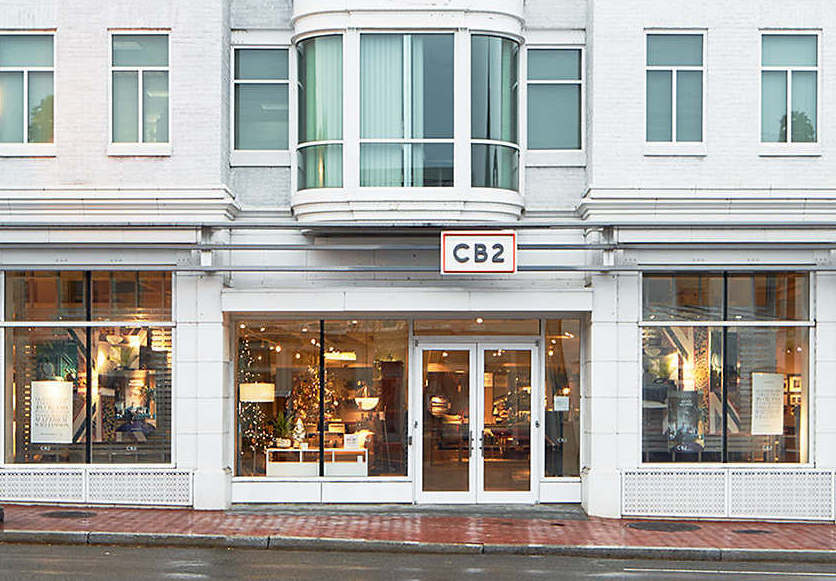 Out: CB2 to Close Sunday
CB2, the contemporary home decor retailer from Crate & Barrel, at 3307 M St. NW has announced its last day at its Georgetown location will be Sunday, Feb. 20. As with the loss of the Gap, we've heard from a few admirers who have expressed retail dismay. CB2 opened in the EastBanc property in 2011. 
Sold: Avery Hotel on P St.
The Avery Georgetown, a boutique hotel with European style at 2616 P St. NW which opened in June 2016, has been sold by its owner and creator Justin Schneck. The 15-room hotel is made up of two pieces of property, where the business has applied to get approval for a one-story addition to the building from the Old Georgetown Board and the Historic Preservation Review Board. It was a quiet sale, and The Georgetowner is attempting to contact the new owner, who reportedly lives in Georgetown. The property will continue as a hotel.
Out: Clyde's to Close in Reston on May 21
Clyde's Restaurant Group, a subsidiary of Graham Holdings Company, has announced that it will close its Reston Town Center location effective May 21.
Clyde's of Reston has been serving the community since 1991. "From its earliest days, Clyde's of Reston has been a part of the extraordinary Reston neighborhood as a comfortable and timeless gathering place," said John McDonnell, CRG President. "Clyde's has had a tremendous 31-year run in the Town Center and we are so grateful for the steadfast support of the community."
According to Jeff Owens, CRG Chief Financial & Corporate Development Officer, the company remains committed to operating a restaurant in the greater Reston area. Owens said, "We are very excited about the growth and development activity in the area and are eager to share some big news soon."
Out: Whittle School Building Faces Foreclosure
The Whittle School & Studios building at 3400 International Drive NW, "is subject to a foreclosure auction scheduled for March 24 by Alex Cooper Auctioneers," according to the Washington Business Journal. "The foreclosure relates to non-performance on a construction loan of $162.4 million taken on by the landlord to fund the Renzo Piano designed improvements requested by Whittle."
After major renovations, the former Intelsat building reopened in fall 2019 — to much fanfare — as the D.C. campus of the school, which educator Chris Whittle dubbed the "world's first global school," with its second campus in Shenzhen, China. Whittle envisioned his for-profit schools in New York, London and elsewhere.
"The Washington D.C. campus has been sued by several vendors, including Turner Construction, who were involved in the construction, marketing and ongoing service of the campus alleging non-payment for services rendered, with judgments against the school totaling in excess of $30 million," according to the Journal. Whittle's CEO has acknowledged payment delays.