Silver Cities: On Staying Relevant
By
April 4, 2022
0
703
•
---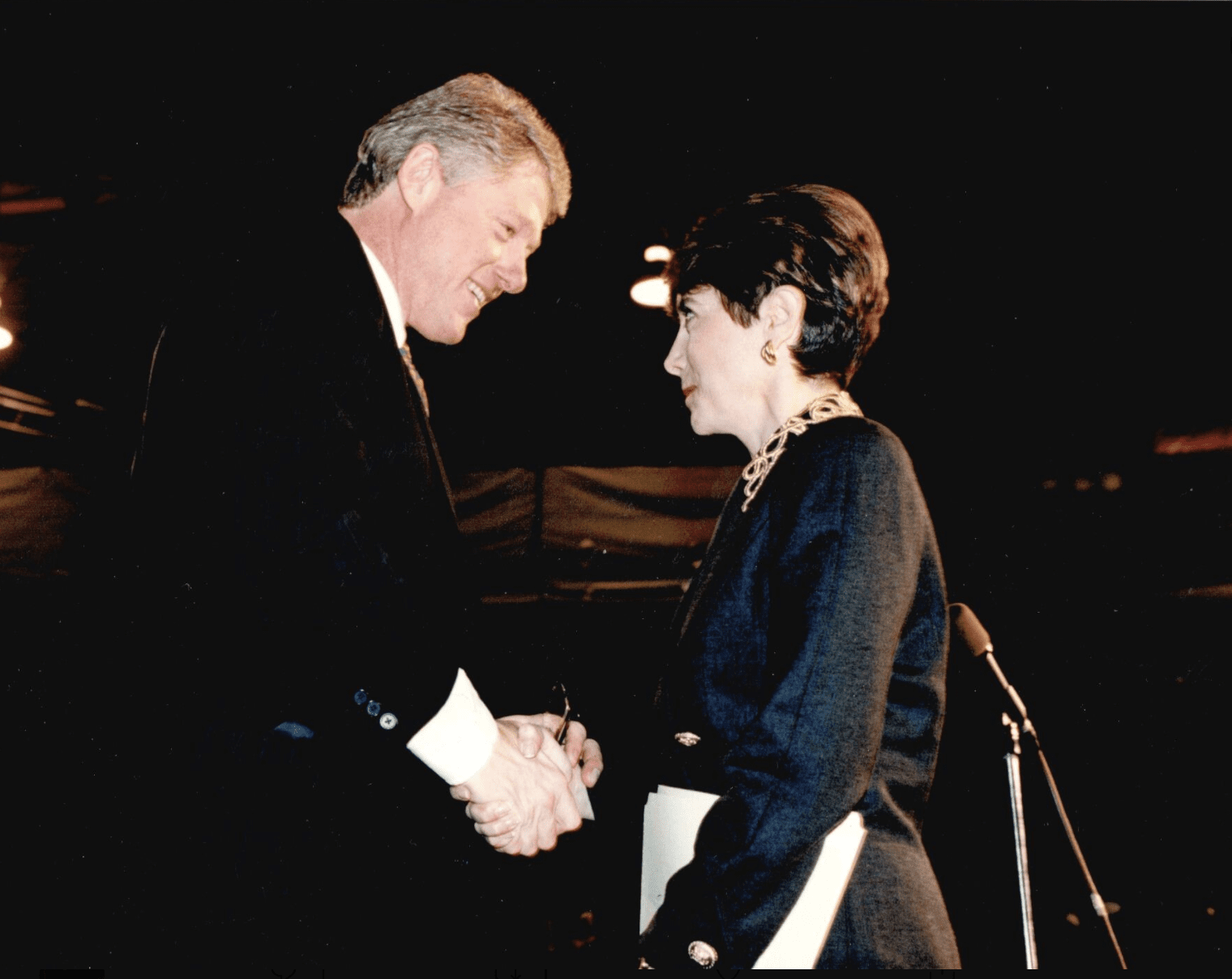 Last month March 23, Madeleine Albright, the first woman U.S. Secretary of State (1997-2001) passed away. She epitomized the American dream – coming to the United States with her family as a young refugee and achieving and contributing to our civil society her entire life. She was also a model of what living in a silver city like Georgetown can be – an engaged neighbor who lived in the same house for decades (on 34th street), doing it all from helping her daughters sell girl scout cookies in the neighborhood to hosting her grandchildren, friends, diplomats, colleagues at State and at Georgetown University to laptop dinners at home and often at her neighborhood pub, Martin's Tavern. In the past 20 years, Albright was a most popular professor at Georgetown University, authored multiple books, was interviewed frequently and wrote op eds and papers. "Resilience of spirit, more than intellect, is the key to life," she wrote.
But Albright also modeled fulfillment of what is the deepest often unexpressed desire of most everyone of every background as they get older: to stay relevant.
Georgetown is full of high achievers, many of them famous. Many who come here to build their careers, networks, brands and reputations end up staying. As Georgetown becomes a silver city – that is, one friendly and comfortable for people getting older to live here – many VIPs decide to downsize to a lifestyle with more leisure time and enough money to enjoy a comfortable life. It is then, however, that the unexpected often occurs, according to Peter Bregman, a C-suite Executive Coach writing in the Harvard Business Review: the once fully engaged, always excessively busy VIP, surrounded by demanding and busy business colleagues and friends, suddenly get depressed. As their busyness, emails and phone calls decrease – even from the now grown-up children with whom it was the intention to spend more time, but now the kids don't have any – the former extremely active VIP "may increasingly feel they don't matter anymore. They have no longer any big purpose. Some feel lost."
It turns out that staying relevant, engaged with others with a feeling of purpose, is the leading factor in a healthy process of growing older no matter what one's age, condition or prior life. This has been especially challenging the past two years as pandemic restrictions shutdown almost all in-person social activities. Most of all it has separated active engaged volunteers, donors and staffs from the good works they were involved in.
Isabel "Didi" Cutler.  "For years in between my travels and work for global organizations, I had organized "international teas and conversations" at my home," Isabel "Didi" Cutler, a longtime Georgetown resident and renown diplomatic photographer told the Georgetowner. She had traveled extensively with her husband Walter who was a former U.S. ambassador to Tunisia and Saudi Arabia before becoming President of the Meridian House. She supported, among other organizations, the International Student House on R St. NW and the Young Concert Artists in New York and was a United Nations Development Program board member.
But during the pandemic, Didi focused on her other lifelong passion: portrait and landscape photography. In 2001, her hardback book "Mysteries of the Desert" with lush full-page photos of the Saudi Arabian desert was published. Consequently, she was commissioned by the governments of Spain, Qatar, Kuwait, and Syria to photograph their countries. So, during the past two years of Covid, Cutler put together a book of poignant photographic portraits from her archives — especially of women and children, "the Face of the Middle East."
"Staying relevant is staying connected to your community," Cutler mused. "It's sharing and passing on your experiences, wisdom and expertise as you can."
Marjorie Margolies. Former Congresswoman, five-time Emmy-winning journalist, international women's diplomat and the mother of 11 children and 21 grandchildren Marjorie Margolies (79) shares the same experience of having Covid-detoured activities and ambition ameliorated, by writing a highly readable and inspiring book "And How Are the Children? Timeless Lessons from The Frontline of Motherhood," 2022.  "I was so engaged before Covid," recalls Margolies, a former Congresswoman from Pennsylvania who in 1995 headed the U.S. delegation to the fourth U.N. International Woman's Conference in Beijing. She followed up in 1998 by founding the Women's Campaign International and teaching a journalism seminar with David Eisenhower at the Annenberg School of Communication in Philadelphia. She intertwined all these achievements while being a highly engaged mother of 11 children (five of them adopted from different countries) and 21 grandchildren (3 of whom she shares with the Clintons as her son Mark is married to Chelsea Clinton).
But the pandemic shutdowns worldwide were a time for Margolies to think about all she had lived through – including her many firsts. Her lively book about a very complicated, busy and at times unbelievably challenging (see page 130!!) life, is filled with anecdotes and insights. The former newswoman, politician, international organizer and super-mom continues to teach and consult and put things in perspective. And by the way, the kids all turned out well.
"We're still here after it all," Margolies said. "We're still alive and want to be part of it all when it all comes back.  We can't get stuck on the problems. There's always an "after,"  a "well, what then, what now?"
There are always ways to stay relevant.