Greater Capital Area Assoc. of Realtors: Voice for Home Buyers, Sellers 
By
May 9, 2022
0
1249
•
---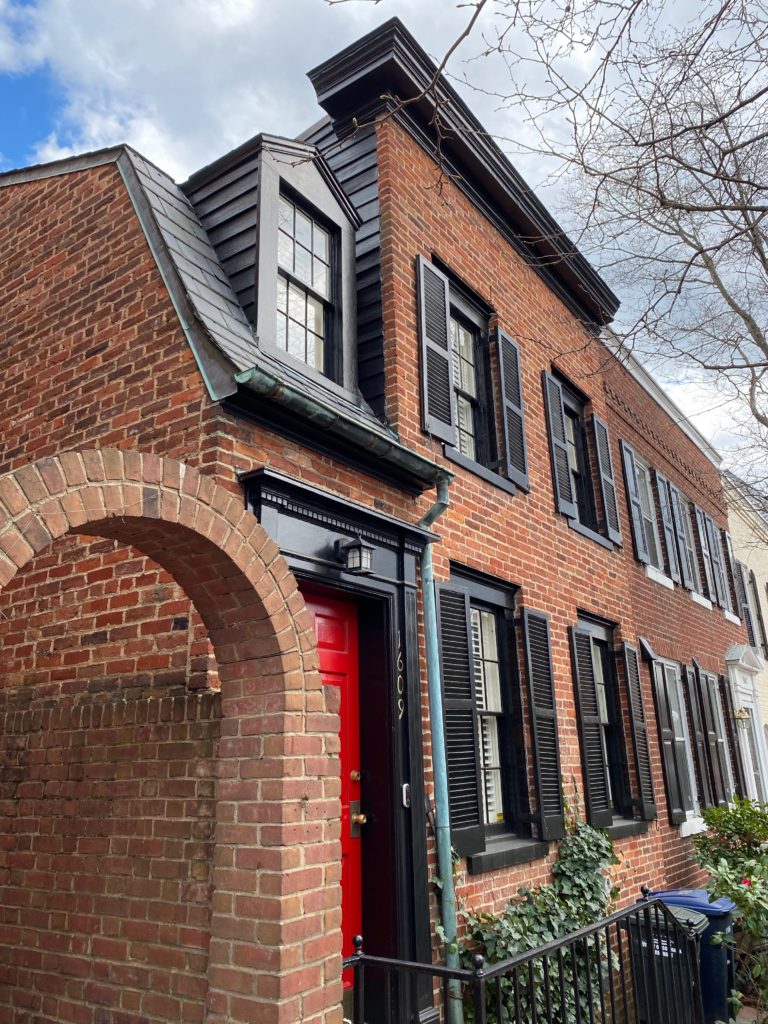 The Greater Capital Area Association of Realtors (GCAAR) — one of the largest local realtor associations in the country — represents over 10,000 members from the D.C. area. The organization's mission is to be a local voice for real estate, promoting and protecting the right to own, use and transfer real property. GCAAR represents industry-related professionals and advocates for professional and ethical services.   
GCAAR President Harrison Beacher: 2008 Georgetown Grad  
2022 GCAAR President Harrison Beacher is a 2008 GU graduate. He loves the concept of "cura personalis," or care of the whole person, the university embraced. He also loves the relationships he was able to build. "I do come back often. Just had a Wisey's sandwich last week," he said. "I'm involved in the alumni community as well as sports events and community service."  
Beacher, who got licensed as a realtor in the summer of 2008 after encouragement from his best friend's mother, is still seeing strong demand in the luxury market. "The biggest difference in neighborhoods like Georgetown is that when luxury properties come on the market, they seem to be selling faster than when they're priced correctly and have excellent presentation," he said. "The amount over list price higher-end buyers are willing to pay for their properties is significantly more than it was only a few years ago, with the highest income earners in our region being in a very cash-strong position."  
Beacher pointed to a rise in disregard of appraisal values and customers' willingness to pay a significant premium to secure the property they want. The condo market is a bit softer, with opportunities for buyers to get value, particularly in studio and one-bedroom homes.  
For home buyers looking in Georgetown, Beacher recommended that if you're willing to compete in this market, buyers need to better understand their capacity and ability to perform quickly and at a high level. For home sellers, they still need to be thoughtful with their pricing strategies and not assume their property will automatically get bid up higher than anything sold recently.  
Before getting into real estate, Beacher worked as a DJ and a server at the Tombs. He said he takes the same approach to selling real estate he did to his DJ business. "I focus on creating a curated experience that's memorable for everybody, by taking a little bit of time and effort and extra thought to making the experience special," he said, adding that he's always happy to help fellow Hoyas and create more "Hoya homeowners."  
 Avi Adler: 2022 GCAAR President-Elect  
Georgetown Day School graduate Avi Adler was always interested in real estate, but after getting an MBA at the University of Maryland, he was led to a company developing email software in the very early days of email marketing. "I liken many aspects of the residential real estate industry now to what I experienced with email marketing and marketing automation in their early stages," he said. "I'm glad I was able to use what I've learned in my career in e-marketing in my real estate career."  
 Adler, who has decades of experience in the D.C. real estate business, advised that the best time to purchase or sell a home is when it's best for you. Buyers are often focused on a perfect moment to buy a home. "It can be helpful to know that even those who purchased under historically challenging conditions have seen strong long-term returns on their home values," Adler said.  
From a home seller's perspective, Adler noted, the D.C. Metro real estate market is historically less volatile than other markets in major metropolitan areas. "A more stable job market fueled by the federal government, coupled with relatively predictable administration change-related moves, provides a supplemental infusion of buys irrespective of broader market conditions," he added.  
As far as post-pandemic housing trends, properties in Georgetown and other D.C. neighborhoods that offer the ability to work comfortably from home and have quality outdoor space are continuing to see strong demand, Adler said. "The traditional 9-to-5 of being at an office and away from your home is no more, and I don't believe it will change," he said. "How I'm going to live and work in my home is now part of the conversation for most home buyers."  
 As far as investing in real estate, Adler advised that it depends on the individual investor's goals and investment strategies. Some investors will flip houses quite fast; others decide to buy and hold them as rental properties and some look to purchase real estate to diversify their broader investment portfolio.  
 "Emotion is generally not much of a factor for investors — for most, if the numbers work, it's a good time to invest," Adler said.  
More information on GCAAR can be found at https://gcaar.com/home.