Kids Korner: Georgetown Summers
By
July 13, 2022
0
892
•
---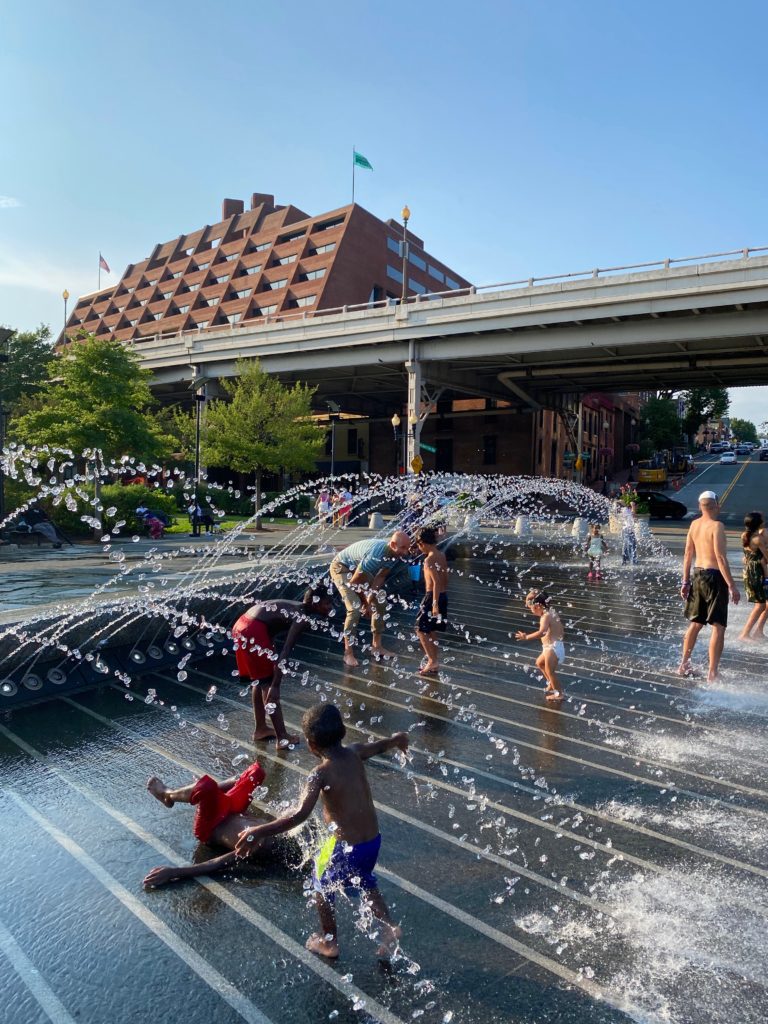 Georgetown in the summer is the BEST!  
Rose Park Farmers Market: Every week I ask to go. I like the cherry pie filling (we made a few pies), fudge brownies, homemade popsicles, fresh bread (my dad and I like the Sourdough), samosas, salmon, and I love the water sprayer plus seeing friends, including some of the farmers' kids, and going to the playground. I'm hoping to have a stand at the Market someday – lemonade, banana bread, gazpacho… all cold stuff.  

 
Fountain at Waterfront Park: Wet, wet, wet!  

 
Playing in Montrose Park: There are some hidden tree forts… but these are only for kids, and it's a secret where they are!  

 
Staying up late (as there is NO SCHOOL): I can do movie nights with neighbors – it can be hard to agree with friends on which movie or show to watch, but we all agree on LOVING popcorn. Encanto was our last one.  

 
Volta Park Pool: POOL!!! Also, some friends on N Street have a pool and they had a pool party!  

 
Waking up Late (as there is NO SCHOOL!): My dad and I can make biscuits or smoothies. Sometimes – maybe – I can watch a TV show, read Phoebe and her Unicorn, or someone reads Harry Potter to me.    

 
Sprinkler Parties with my friends on O Street: Ellie and I like to spray everyone, even the parents. 

 
Going to camp: I LOVE art camp with Jennifer in Georgetown (it's at her house and then we go to Dent Market after), Calleva with my friend Eli who lives on Q street (you get really dirty and we sing on the bus), Levine music camp with Charlotte and Maddy (I'm learning the cello… Nancy from O Street is really good at cello and she came to my house to play with me.)   

 
FREQUENT visits to Thomas Sweet: I recommend the Chocolate Marshmallow Oreo. We just tried the Blueberry soft serve at Pressed… Pressed is new and it's good! 

 
Taking vacations:  We visit beaches in RI and SC… I get to see my all my cousins. My Nana and Papa come too. This year I got stuck in an airport in Germany, we lost our luggage and we had to find a hotel to stay in – it had a POOL and I got to buy all new clothing! It feels good to come back home as I miss my friends, room and my toys.   

 
Eleanor Assey is in 2nd Grade.