Crime & Safety: MPD, D.C. Council Step Up Despite Violence, Fatalities
By
August 1, 2022
0
726
•
---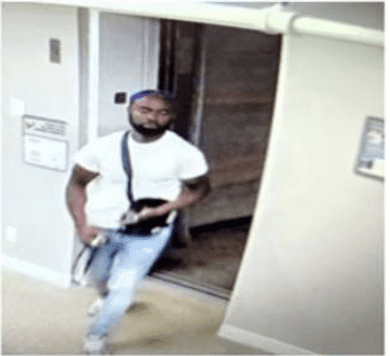 In the summer heat of 2022, the nation's capital continues to grapple with issues of traffic safety and gun violence, though the D.C. Council and Metropolitan Police Department (MPD) are stepping up efforts to address the challenges. 
D.C. Council Considers Ending Right-on-Red Turns and Allowing Bikes, Scooters to Treat Stop Signs as Yield Signs
Following the July 20 death of 40 year-old female bicyclist Shawn O'Donnell of Northwest D.C. who was stricken by a Mack truck at 21st and I Streets NW – the city's third cycling fatality this year – the D.C. Council's Transportation Committee approved legislation entitled the Safer Streets Amendment Act of 2022 that would permit bicyclists and scooter drivers to treat stop signs as yield signs, allowing them to roll through intersections, as many already do, rather than come to a complete stop. The practice, known as the  "Idaho Stop" and named after the state that first legalized the intersection roll-through – is intended to allow bikes and scooters to keep their momentum up in traffic and be seen more clearly by vehicles near the intersection. The measure is also designed to cut the city's auto traffic through boosting bike and scooter ridership by reducing ticketing infractions against bike and scooter riders. 
More controversial, the same legislation would also ban right-on-red turns for cars in D.C. beginning January 1, 2025, unless DDOT determines the intersection is safe for such turns. Since many vehicle-bicycle or scooter crashes involve drivers looking to their left to merge with oncoming traffic as they turn right where bikes and scooters tend to be, the proposal is intended to cut down on such collisions. 
Despite DDOT's Vision Zero Initiative championed by Mayor Muriel Bowser which seeks to reduce transportation fatalities in the city to zero per year by 2024, fatalities have continued. The Council's DDOT Committee Chairperson, Mary Cheh (D-Ward 3) is hoping this new legislation will help boost safety. "Despite the Vision Zero commitment, our streets remain far too dangerous," Cheh said in a statement, according to the Washington Post. "This bill takes several important steps to reprioritize streets for people over cars and increase traffic safety for all, no matter how you get around the District." 
City's Gun Violence Continues Unabated: 6 Shot
Meanwhile, gun violence in the District continues at an alarming pace. Yesterday, July 31, three double-shootings took place in the city within the space of half-an-hour, leaving one dead and five wounded. In the first incident reported to police around 8:57 p.m., Patrick Phillips, 35, of Southeast D.C. and an unidentified woman were shot on the 4800 block of Alabama Avenue SE. MPD reported searching for a "vehicle of interest" – a burgundy 2005 GMC Yukon Denali with Maryland tags: A279711.  
Fifteen minutes later, a second double-shooting was reported in the 100 block of Darrington Street SW, MPD spokesperson Officer Hugh Carew said late Friday. At 9:15 p.m. a third shooting was reported in the 1400 block of Rhode Island Avenue NE. Police investigators are searching for possible connections between the shootings, though no obvious links are apparent. 
Separately, MPD's Internal Affairs bureau is investigating an officer-involved shooting at the 200 block of Madison Street NW on Saturday July 30. At approximately 4:00 p.m. officers responded to a report of a shooting at the intersection of Georgia Avenue and Longfellow Street, NW. Upon arrival, "two adult males suffering from gunshot wounds" were spotted, according to a July 31 MPD press release. Victims' injuries were determined non-life-threatening per DC Fire and EMS personnel. While canvassing the area for information, one officer pursued a suspicious "white sedan occupied with three armed suspects [who] were seen hiding weapons." After locating and following the vehicle to the intersection of 2nd and Madison Street NW, the occupants were seen fleeing the car. According to an MPD press release, the officer observed one of the suspects armed with a handgun" whereupon the officer "discharged their service weapon striking the suspect." After DC Fire and EMS responded to the scene, transported the suspect to an area hospital and life-saving measures were attempted, the victim, identified as 31-year-old Kevin Hartgraves-Shird of Southeast D.C., was pronounced dead. The MPD officer involved in the shooting has been placed on administrative leave, pending investigation, and body-worn camera footage from the incident is under review.
On July 27, an attempted kidnapping with a gun was reported to MPD on the 2900 block of Van Ness Street NW. At approximately 3:40 a.m., police responded to a call about an armed individual. According to an MPD press release, the armed suspect is believed to have "forced a female victim into a vehicle at gunpoint and struck her with the firearm." The suspect has been identified as 44-year-old Marquez Parker of Northeast D.C. Parker is "currently wanted on a D.C. Superior Court arrest warrant charging him with Kidnapping While Armed." 
Later, the Washington Post reported: "A woman was found safe Wednesday afternoon hours after D.C. police said it appeared she had been kidnapped at gunpoint and forced into a vehicle by her boyfriend in Northwest Washington, according to her family and authorities.
"A relative found Selita Tashaun Lee, 30, around 2 p.m., the woman's great-aunt said. Lee was taken to a police station, a police spokesman said. Locating Lee ended an expansive search that began about 3:40 a.m. at her apartment in the Van Ness area of the District. A person told police he saw a man force a woman into a vehicle against her will."
On July 18, MPD officers responded to a call about an armed hold-up on the 1700 block of 17th Street NW. At approximately 11:44 a.m. the suspect "entered an establishment" and "brandished a handgun" demanding "money from the cash register." After taking the money, the suspect "fled the scene," according to a July 18 MPD press release. Police are seeking assistance in locating the suspect, captured on surveillance images here:
On Tuesday, July 12, police were called to the 1200 block of 23rd Street NW on an Assault with a Dangerous Weapon (Gun) case. Per a July 19 MPD press release, the suspect and victim "were engaged in a verbal argument" when the "suspect brandished a handgun, pointed it at the victim and made a threat." An arrest of the suspect – 51-year-old Robert Gordon Lindsey of Southeast D.C. – was made on Monday, July 18, according to MPD. 
MPD Invites Residents to Join Officers to Celebrate 39th Annual National Night Out (NNO) on Tuesday, Aug. 2.
Despite the summer crime spree, the city's police department continues to make efforts to reassure residents that they're dedicated to supporting the community.
MPD is joining the nationwide "police awareness-raising" celebrations designed to introduce communities to local law enforcement, highlight crime prevention, neighborhood watch programs and other safety-related issues. Activities including "community cookouts, agency resources, musical performances and more" will be held in all 7 police districts of the city during late afternoon and evening hours. 
"On National Night Out, we come together and recognize that across all eight wards, we share a common goal – to build a safer, stronger DC," said Mayor Bowser in a press release. "This is an opportunity to get to know your neighbors, to connect with representatives from D.C. Government, and to meet the officers who patrol our neighborhoods."
"Every interaction our MPD members have with the community is an opportunity to strengthen our relationships with residents," said Chief Robert J. Contee, III. "National Night Out is another chance for us to listen to community members and work with our governmental partners to make our city safer."
Tomorrow night, Aug. 2 from 5 p.m. to 8 p.m., they will be kicking off the citywide NNO celebrations at Lincoln Park, 1100 East Capitol Street NE. Nearest to Georgetown, MPD's NNO celebrations will be held at Guy Mason Recreation Center at 3600 Calvert Street, NW from 5 p.m. to 8 p.m. on Tuesday.
For more on the NNO celebrations go here.