M St. Murder Suspect Nabbed by U.S. Marshals in Jamaica
By
August 18, 2022
0
894
•
---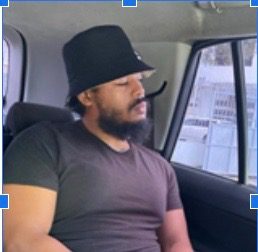 Murder on M Street
On a busy rush-hour evening in Georgetown, a 27-year old aspiring chef who had worked in area restaurants and briefly at 1789 Restaurant – Tarek Boothe of Alexandria, Virginia – was awaiting an Uber, perched on a streatery retaining wall in front of Good Stuff Eatery at 3291 M St. NW. 
Amidst the strolling crowds that Jan. 31 winter evening, two men were reported by eyewitnesses to have approached Boothe. Following an "altercation," Boothe was both shot and stabbed, according to Metropolitan Police Chief Robert Contee and based on eyewitness accounts. MPD reported that officers found Booth "shot and unconsious at about 6:15 p.m." Later that evening in a nearby hospital, Boothe was pronounced dead, succumbing primarily to stab wounds from the attack.
On local television that evening, NBC 4 News led with the tragedy, reporters not yet aware of the primary cause of death according to forensics. "First tonight, a man shot and killed on Georgetown's busy M Street this evening. Good evening, I'm Doreen Genzler…" Remarking on the setting of the murder, the news anchor said, "That's the intersection where long lines often form outside the Georgetown Cupcake shop." 
The crime forced the closure of part of M Street and Prospect Street to traffic, along with people dining in nearby restaurants, which locked their doors for a time. "A neighborhood known as an international destination with fine dining and high-end shopping became a crime scene stretching for several blocks," News 4's Darcy Spencer reported. 
Surprisingly, the suspect in the killing was thought to have been injured but was "believed to have walked away with another person," Chief Contee told reporters. "Police used a helicopter to search for the shooter…" Students at Georgetown University received Hoya Alerts about the incident and warned to be on the lookout.
In the days after Boothe's death, his sister set up a GoFundMe account to cover funeral expenses, writing:
My name is Tahani Boothe, on January 31, 2022 my brother Tarek Boothe was murdered in Georgetown, Washington DC while waiting for his uber ride. He was only 27 years old, full of life and love. He was an aspiring chef, artist, loving Son and Brother. He was such a wonderful man. His presence brought joy to all around him…. Tarek, my sweet little brother, I love and miss you so much it hurts. I don't know how mom is going to manage without you. How will Shayna manage without you; how will I manage without you?
An International Manhunt
MPD launched an international, inter-agency manhunt for Boothe's killer describing the perpetrator initially as a "black male with a beard, wearing a black jacket" and releasing images of the suspect captured on a surveillance camera.
"It is my hope that our community members will recognize this individual and provide us with information on his whereabouts," D.C. Police Chief Robert Contee said in a video posted to the department's Twitter feed. "Based on the quality of the footage, there is a strong likelihood that our community knows who this individual is."
Suspect Captured
Now, after receiving thousands of tips and a search of more than half a-year, D.C. police reported the successful capture of Tarek Boothe's suspected murderer. "A Maryland man will be charged with first-degree murder while armed nearly seven months after allegedly shooting a 27-year-old man in the Georgetown neighborhood of Washington, D.C., police said. Ranje Reynolds, 24, of Beltsville, was arrested Tuesday in Kingston, Jamaica, the Metropolitan Police Department said," according to NBC News. 
"On Tuesday, August 16, 2022, members of the United States Marshals Service Florida and Caribbean Regional Fugitive Task Force located and arrested" Reynolds, MPD announced. 
The following is from MPD's August 16 press release:
Reynolds, pictured above, was wanted on a D.C. Superior Court arrest warrant in reference to this offense. He is going through the extradition process and will be returned to Washington, D.C., where he will be charged with First Degree Murder while Armed.
MPD would like to thank the U.S. Marshals Service for their assistance in this case as well as the community for the multiple tips they provided.