Pick 2 for the District Council 
By
October 12, 2022
One Comment
897
•
---
Ward 2 D.C. Council member Brooke Pinto — who represents Georgetown — is not up for re-election during this election cycle, but two of four At-large Council candidates will be decided on Nov. 8. Take the time to check out the eight candidates and let go of partisan prejudices for the moment. All eight have an interesting life story to tell and want to be your public servant. At-large Council candidates — in the order they appear on your ballot — are: 
Elissa Silverman — Independent 
Journalist turned politician, this reliable progressive does not take "a dime from corporations or PACs." 
elissafordc.com 
Karim D. Marshall — Independent 
Government lawyer turned candidate, Marshall says, "Our rising crime rate is a reflection of the lack of will to address the problem." 
marshallfordc.com 
Fred Hill — Independent 
Businessman, veteran, cancer survivor and "champion of the District's mosaic of culture and thought," Hill tells us he's "the real deal." And we believe him. 
fredhill4councilatlarge.com 
Kenyan McDuffie — Independent 
Former mailman and Ward 5 Council member, McDuffie is seen as a sensible urbanist and balanced advocate for small businesses. 
mcduffiefordc.com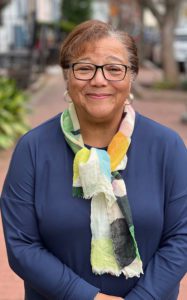 Anita Bonds — Democratic 
Council 10-year veteran and union-endorsed, Bonds chairs the Committee on Housing and Executive Administration and promotes the idea of "good government."  
anitabonds2022.com 
David Schwartzman — DC Statehood Green   
Eco-socialist Schwartzman wants "to deliver a radical alternative to the trickle-down economic policies that have created shockingly high racial and economic disparities in our community." 
dcstatehoodgreen.party/candidates/David-Schwartzman 
Graham McLaughlin — Independent 
Health services executive McLaughlin says, "Even though D.C. government spends more per citizen than any other city in the country, our elected officials have not been able to unleash our potential." 
grahamfordc.com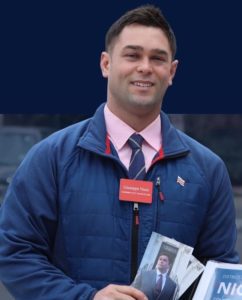 Giuseppe Niosi — Republican 
Third-generation Washingtonian and Navy reservist Niosi says, "I aim to connect with local Washington, D.C., to help facilitate a movement to bring diversity of thought to the Council." 
niosi2022.com