Kids Korner: Time Travel in Georgetown
By
October 13, 2022
0
2834
•
---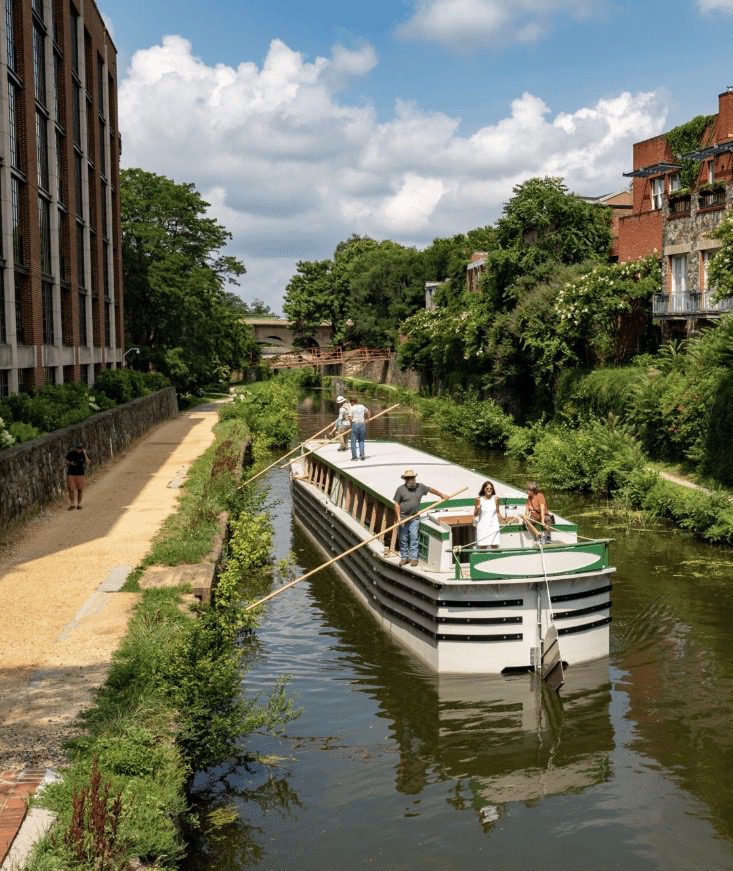 By Eleanor Assey, 3rd grade and Eli Delaney, 2nd grade   
The C&O Canal tour took us back in time…
Our guide – Jasmyn Nash – pulled us into a time warp to when there was no electricity, iPads, TV or cell phones. She answered all of our questions and wore a costume. Did you know that:   
From beginning to the end, the Canal changes in height by 605 feet… That is taller than the Washington Monument!
The Canal is 185 miles long… which is longer than the drive to Hershey Park, PA where all the chocolate is!
In 1607, a native American tribe — The Nacotchtanks — lived where the Canal is. They lived off the land and likely ate things like cooked turtle and trout from the Potomac. We agreed we should try a bit of cooked turtle sometime.
In 1837, the Canal was how African-American James Curry escaped slavery…. He went all the way to Canada after being on the Canal!
All types of people worked on the Canal boats. The kids had the best jobs – they rode the mules that pulled the Canal boats. The kids went barefoot a lot because many, many mules were used to pull the boats, and the path had… well you know!
In 1970 the government had a HUGE meeting to decide if the Canal should be part of the National Park Service.  A twelve-year-old boy made a courageous speech in favor of the Canal being a National Park. I wonder if he got his National Park Passport stamped?

 
Today, in 2022, the Canal is a great part of Georgetown. We want to ride our bikes down the Canal path! Who knows, maybe in the future. There will even be more for kids to enjoy on the Canal like a light show, ice skating (if the Canal ever freezes) or a lock-building contest! We also agreed that we should all clean-up the Canal and the path so it looks its very BEST!   
PS:  Since we went on the Canal boat in October, we saw the red autumn leaves from the boat.