Business Ins & Outs: Gold's Gym, Tinette's at Bar à Vin
By
January 30, 2023
0
1384
•
---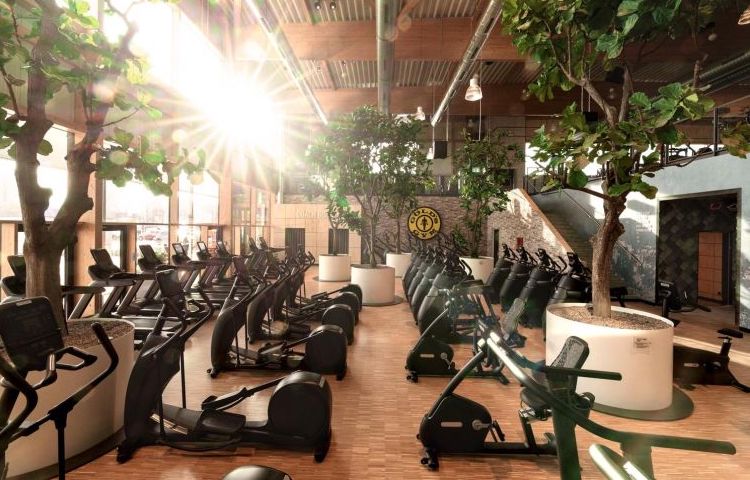 Coming: Gold's Gym on M St.
Gold's Gym — founded in 1965 by Joe Gold in Venice Beach, California, and now with 700 fitness studios worldwide — is coming to Georgetown in November. It is owned by German company, RSG Group GmbH, and is headquartered in Dallas, Texas.
The company signed a 24,000-square-foot lease with Jamestown, owner of Georgetown Park, the former interior shopping mall which now fronts on M Street and Wisconsin Avenue. 
The Georgetown Gold's Gym will follow much of the design of the Berlin facility, dubbed "the gym of the future."
Along with various classes, the fitness center — to be located on the lower level of the retail complex — will incorporate natural wood elements, greenery and "a modern locker room experience," including an infrared sauna, according to the company.
"There is a tremendous amount of opportunity to bring health and wellness to the forefront while enhancing the Gold's Gym experience in the D.C. market," said Matt Clifford, President, CEO and managing partner of Gold's Gym. "My partners and I are excited to grow our franchise in such a prominent, historic area and look forward to embracing the brick and timber of Georgetown and incorporating that into the operation of the facility."
"We are excited to partner with Gold's Gym, one of the most iconic names in fitness, to create a gym experience that celebrates and embraces the Georgetown community. Our aim is to create places that are fundamentally local, humble, aspirational and inclusive, and Gold's Gym aligns with that mission. They will provide an open and light-filled space with inclusive programming for a range of skill sets, offered at an accessible price point," said Mark Witschorik, Director of Asset Management for the Mid-Atlantic Region at Jamestown.
The gym was made famous by the film, "Pumping Iron." Members have ranged from former California governor and weightlifting champion Arnold Schwarzenegger to former Georgetown businessman Michael O'Harro.
In: Bar à Vin Reopens with Tinette's Pop-up
While Chez Billy Sud at 1035 31st St. NW closed at the start of the new year to undergo renovations, we're told the restaurant plans "to reopen in early spring with updates to kitchen, infrastructure" — with an additional new private dining room. 
Its adjacent Bar à Vin had a "mini vacation' and has reopened — "While our bistro dining room is under renovation, we will be open seven nights a week with great wines from our extensive cellar collection and delicious small plates from chefs Tyler Jenifer & Brendan L'Etoile.
"Plus, we will be hosting a pop-up from Tinette's Crêperie every Thursday to Sunday from 10 a.m. to 3 p.m. Tinette's is a new crêperie that serves galettes de blé noir – buckwheat crêpes — the iconic Breton street food. Their seasonal menu includes sweet and savory crêpes and a curated list of coffee, tea, cidre de normandie, and wine on tap."  
Coming: Studs, as in Earrings
Calling itself "a fresh take on ear piercing & earrings," Studs will take over the closed store and studio of Allure skincare at 3288 M St. NW.