Eleven New Real Estate Developments in Georgetown
By
March 8, 2023
0
524
•
---
By Robert Devaney & Kate Oczypok
Georgetown is abuzz with real estate projects. Here's an overview of 11 of the most highly anticipated developments currently underway around town. Keep an eye on The Georgetowner this year as these projects continue to evolve.
2715 M St. NW  
There are plans to transform this office and retail building into 28 new apartments that will add to eight already existing residential units. Units are said to be primarily one-bedrooms.  
2715 Pennsylvania Ave. NW  
EastBanc is developing this six-story building, which will include seven apartment units, one level of below grade for storage and a commercial kitchen. The new building is designed by Portuguese architect Eduardo Souto de Moura, a Pritzker Prize-winner. This project will also reimagine Reservation 691 — the National Park Service park — adjacent to the building.   
Georgetown West Heating Plant, 1051-55 29th St. NW  
A 10-story condo with about 70 units is planned for the site of the former West Heating Plant. Thirty percent of the structure will be preserved, including the western facade entrance. The residences will be managed by The Four Seasons, which lies directly north of the plant. The project will include a one-acre public park and bridge connecting Rock Creek Park with the Georgetown Waterfront.   
2900 M St. NW  
An historic city block will be reimagined with plans for nearly 10,000 square feet of renovated office space with high ceilings, natural light and exposed brick walls.  
Latham Hotel, 3000 M St. NW  
Among the design features of this development are 97 hotel rooms, 9,600 feet of retail along M Street NW, a restaurant and more. A motion offered by Commissioner Palmer to approve the project's current design as approved by OGB passed unanimously on the stipulation that the "public benefits package" be handled by the appropriate D.C. agencies or non-profits. Planners are expected to break ground the fall of this year.  
3601 M St. NW  
The Exxon gas station site on the western edge of Georgetown has gone through many development plans over the last decade (and then some!) Over the years, a variety of ideas for the site have been entertained, including condos, a gondola station, EV charging station and graduate student housing. As of October 2022, the plan was still for student housing. With the many changes over the years, we're sure there's more to come involving this property. 
Georgetown Park Condos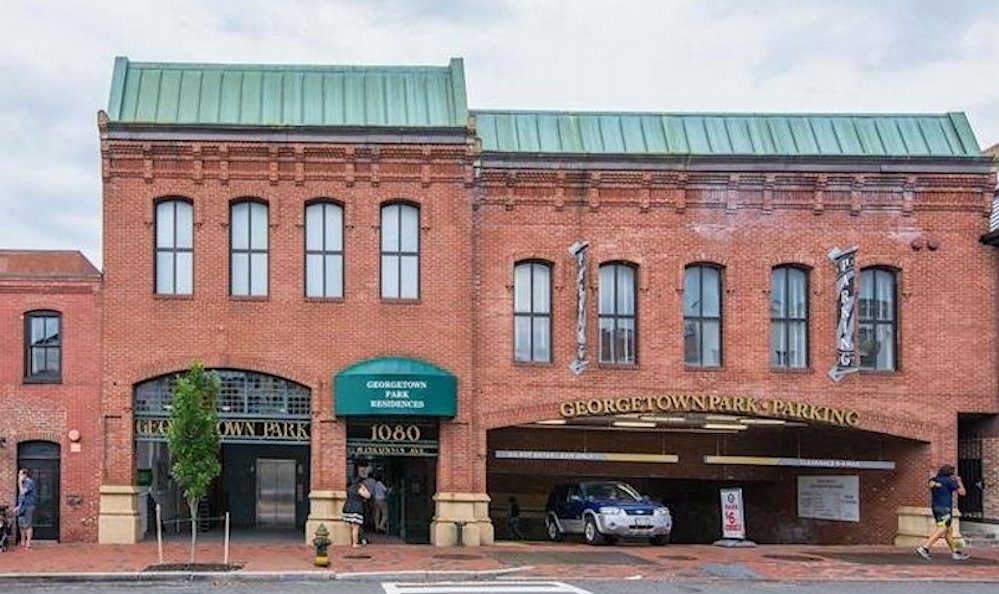 Built in 1981, Georgetown Park condominiums — at 1080 Wisconsin Ave. NW — comprise five stories with 154 units. Owner Jamestown plans to add 166 residential units from the shopping complex's space.    
Wisconsin & Prospect  
 The buildings at 1234-1238 Wisconsin Ave. NW are opening retail — Wolford, Ever/Body, Blank Street Coffee and Van Leeuwen Ice Cream — and also have 15,000 square feet of office space and five residential units above the ground-floor retail. Developer EastBanc plans to relocate its office to the prominent corner. McInturff Architects is the designer. The 30,000-square-foot Georgetown landmark property previously boasted a Zara store and, before that, Billy Martin's Carriage House and Tramps Discotheque.    
Weaver's Row, 3220 Prospect St. NW  
Across from Cafe Milano and Peacock Cafe, the project at 3220 Prospect St. NW calls for a five-story building with some setbacks, containing 115 units, along with a parking garage. Owned by the Weaver family, which runs its hardware business nearby, the property is being developed by Landmark Construction Development. The architect is Eric Colbert & Associates.   
  1805 Wisconsin Ave.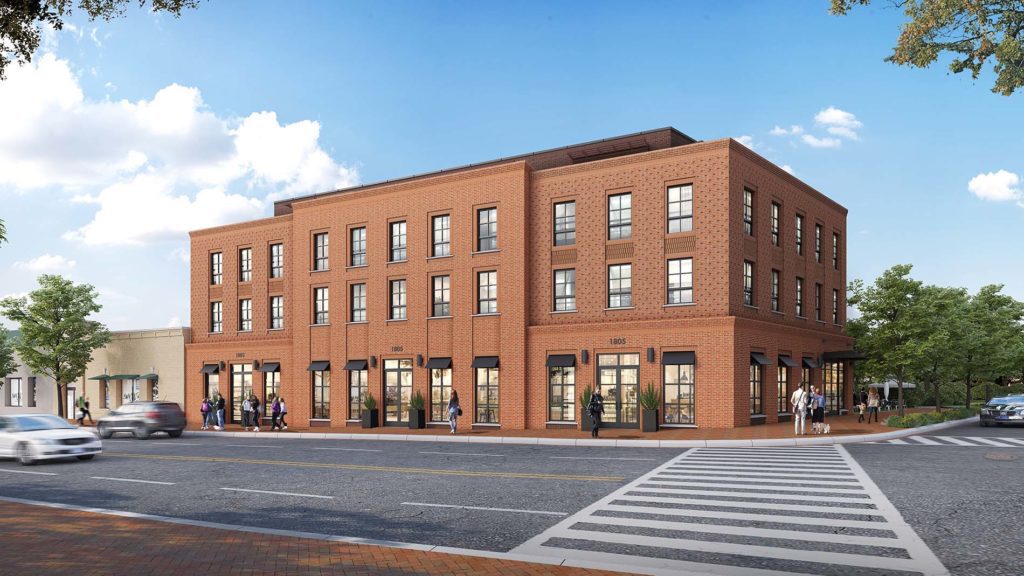 At the corner of S Street, a parking lot and paint store will yield to a four-story building with 43,000 square feet of residential units and 8,500 square feet of ground floor retail, according to Fortis Companies. Beyer Blinder Belle is the architect.   
CitizenM on Water Street  
The Georgetown waterfront property at 3401-3403 K (Water) St. NW, owned by CitizenM Hotels, earned approval from the Old Georgetown Board to begin work on the 100-year-old waterfront property. The OGB gave approval to expand, renovate and convert the building into a 230-room hotel. The hotel will be the third CitizenM (a Netherlands-based chain) in the city.