Mapping Georgetown: Authors, Cats Inhabit Oak Hill Cemetery's Gate House
By
March 20, 2023
0
815
•
---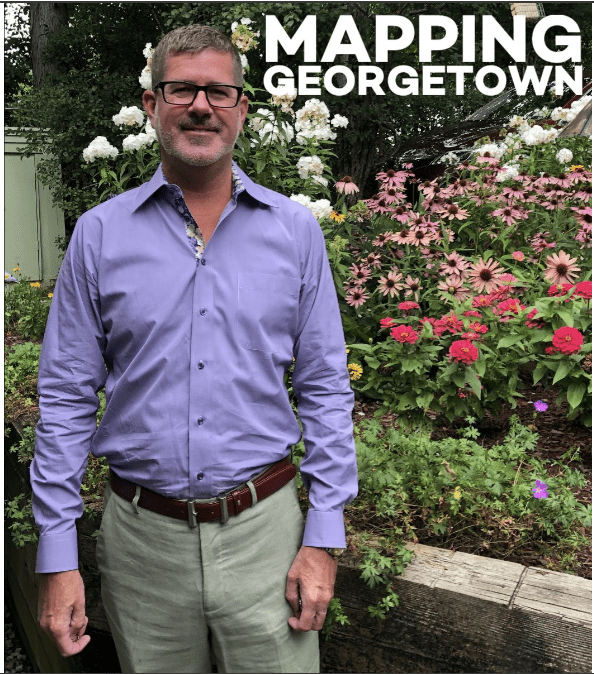 There's been a changing of the guard at our Oak Hill Cemetery! If you pass by the 22-acre marvel at 3001 R Street NW often or occasionally, and think you're enjoying the splendor of this quintessential rural cemetery founded in 1848 through the grand wrought iron fence around the perimeter, you might not realize what you're missing on the inside.
These prior Georgetown stories can help set the tone. Mapping Georgetown: On Saints, Souls and Cemeteries and Mapping Georgetown: Corcoran Recollections and Cemetery Walks.
And this year, the little chapel at Oak Hill Cemetery will be featured on the Georgetown House Tour.
This week, we're delighted to introduce you to Oak Hill Cemetery's new director, Paul Williams and his husband, Greg Alexander.
Thank you both for your enthusiastic support for our community project, Mapping Georgetown. And for sharing your personal stories with us. It demonstrates the value you bring to our wonderful Georgetown legacy at Oak Hill Cemetery.
Paul K. Williams Mapping Georgetown Story
Paul K. Williams has a background in historic preservation, having attended both Roger Williams and Cornell Universities in the discipline. Oddly, his first job in the early 90s was directing the preservation of US Air Force Cold War era artifacts and buildings as a civilian at the Pentagon. He has since operated a 'house history' business that researches homes in Washington, DC for current owners, been involved running Dupont Circle Main Streets, and most recently served as President of Historic Congressional Cemetery on Capitol Hill for the last ten years. He is the author or co-author of over 24 books on DC's neighborhoods or DC themed histories with his husband Greg and other authors. Williams is excited to bring both the preservation expertise and his experience in the death positive movement to serve those in need while living in the gatehouse and working full time in Oak Hill Cemetery atop the hill; assisting residents to find their "final forwarding address." He says "The gatehouse has 49 windows on all sides, so you are being watched by our two sibling felines at all times."   
My husband and 2 cats moved into the gate house at the entrance of Oak Hill cemetery in October 2021 when I took the job as the 14th Superintendent. It is truly like living in a bucolic park. Come visit, enjoy the 22 acres, and get lost on purpose – or find your self.  "final forwarding address," as we like to say.
Greg Alexander's Story
Born in Florida but raised in Greenville, S.C., I graduated from the University of Georgia with a degree in journalism and worked at two small newspapers before moving to Baltimore in 1996 where I worked at the Baltimore Sun as special sections manager. In 2001, I met my husband Paul Williams in Rehoboth Beach, DE, and in 2002, I left the Sun to launch my own writing and editing business, Pen and Ink, LLC. I have been published in many newspapers and magazines and conduct marketing work for several companies. In addition, I am the co-author of six history books.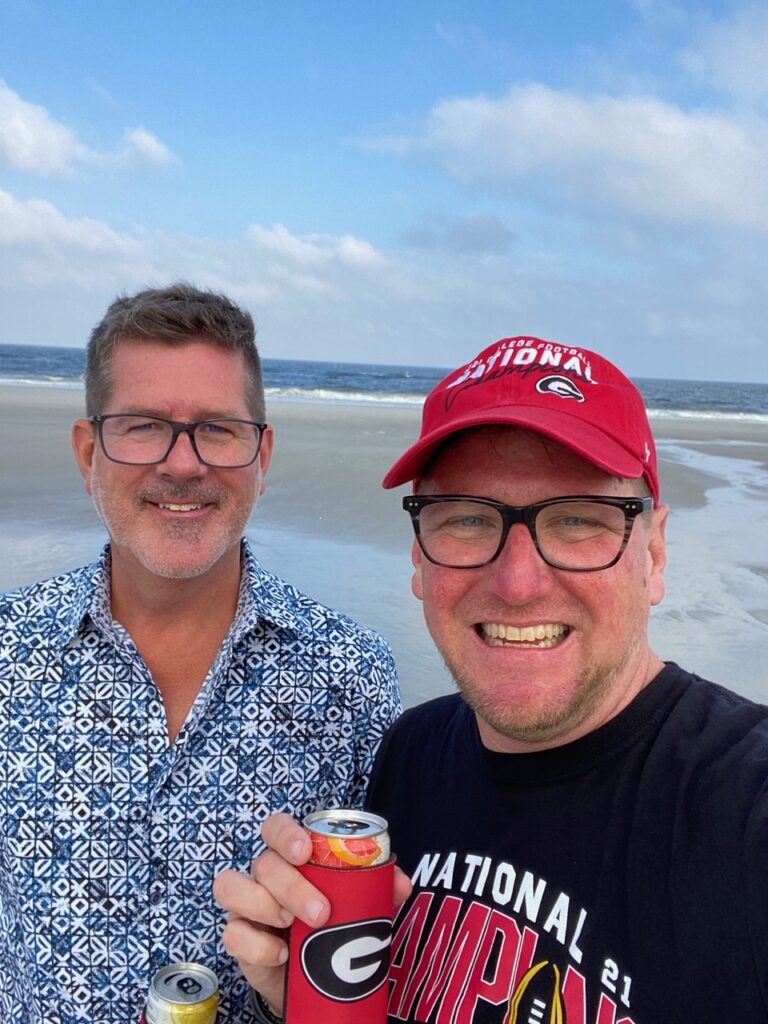 Paul and I lived in Baltimore until 2016 when we relocated to Capitol Hill to be closer to Paul's job at Congressional Cemetery. We moved to Georgetown in 2021 and reside in the gatehouse residence at Oak Hill Cemetery with our two cats, Gypsy and Nomad.
We have a 47-foot sailboat that we keep in Baltimore and love sailing and spending time with friends at the marina. I also enjoy cycling and traveling to see my beloved Georgia Bulldogs play football.
As a Georgetown Resident, walking along Wisconsin Avenue on weekends can be frustrating with all the tourists. However, then I remember that people come from literally all over the world to Georgetown because it's that special. How lucky am I to live in such a special place?
—-
These Mapping Georgetown stories can be viewed in full at https://mappinggeorgetown.com/2021/11/01/day-of-the-dead-andrea-seiger/.
We invite you to add your story to our Mapping Georgetown collection. Blank templates can be printed from the home page of www.mappinggeorgetown.com or picked up from The Georgetown Public Library.
To learn more about the Mapping Georgetown project see https://georgetowner.com/articles/2021/07/19/marilyn-butlers-vision-for-mapping-georgetown/. Marilyn Butler can be reached at marilyn.butler@gmail.com