Cafritz Young Artists to Sing Russian Arias, May 25 
By
May 18, 2023
0
411
•
---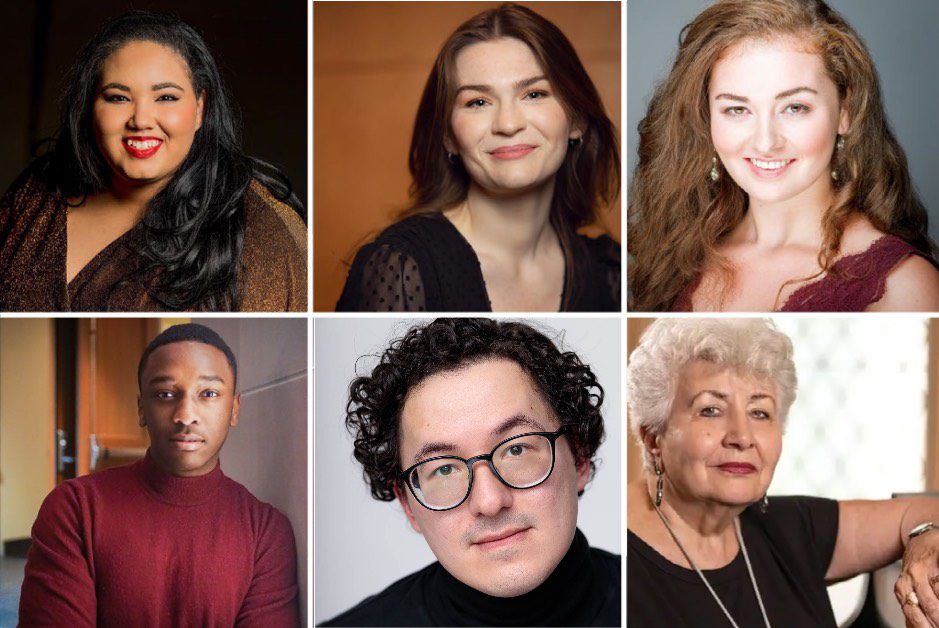 On Thursday, May 25, the Russian Chamber Art Society will conclude its 2022-23 season of concerts with "Voices of Spring," a program of arias and art songs sung in Russian by four of Washington National Opera's Cafritz Young Artists.  
Tickets for the 7:30 p.m. concert at the Embassy of France, 4101 Reservoir Road NW, are $59, available at thercas.com. 
Now in its 21st season, WNO's Cafritz Young Artists program gives exceptional young singers the opportunity to study with leading vocal and dramatic coaches, offering voice and language lessons, career guidance and master classes with staff and guest artists.  
"I'm thrilled to once again present singers from the Cafritz Young Artists program," said RCAS Artistic Director Vera Danchenko-Stern. "Their enthusiasm for learning and singing these gems of the Russian repertoire, not to mention their outstanding talent, is truly inspiring." 
Accompanied on piano by Tashkent-born Artyom Pak, a Mannes School of Music alumnus, will be: soprano Katerina Burton, a Towson University alumna who earned a master's degree at the Juilliard School; and three singers who earned master's degrees at Rice University's Shepherd School of Music: mezzo-soprano Hannah Shea, first-prize winner of the 2022 Annapolis Opera Vocal Competition, whose undergraduate degree is from Carnegie Mellon; contralto Cecelia McKinley, a James Madison alumna; and tenor Jonathan Pierce Rhodes, an alumnus of the Eastman School of Music and the University of Rochester. 
The first half of the May 25 program is devoted to classic arias. Shea will sing "The Song of the Maiden," from the cantata version of Sergei Prokofiev's "Alexander Nevsky" film score, and the Joan of Arc aria from Pyotr Ilyich Tchaikovsky's "The Maid of Orleans." More Tchaikovsky: Lensky's aria from "Eugene Onegin" and Count Vaudémont's romance from the one-act opera "Iolanta," both sung by Rhodes; and Polina's aria from "The Queen of Spades," sung by McKinley, who will also perform Konchakovna's cavatina from Alexander Borodin's "Prince Igor." Finally, Burton will sing Marfa's aria from Nikolai Rimsky-Korsakov's "The Tsar's Bride" and Francesca's aria from Sergei Rachmaninov's "Francesca da Rimini." 
After intermission, each of the four Cafritz Young Artists will sing three songs by Rachmaninov, continuing the RCAS's celebration of the 150th anniversary of the composer's birth. 
An American organization that stands in solidarity with Ukraine, RCAS was founded in 2005 by Danchenko-Stern, a graduate of Moscow's Gnessin Institute of Music. Russian diction coach for Washington National Opera, Danchenko-Stern taught the "Singing in Russian" course at Baltimore's Peabody Institute for more than 25 years.  
Tickets for the May 25, 7:30 p.m. concert at the Embassy of France, 4101 Reservoir Road NW, are $59, available at thercas.com.