Business Ins & Outs: Boat House Apparel, Arcay Chocolates, Mugsy
By
June 19, 2023
0
1234
•
---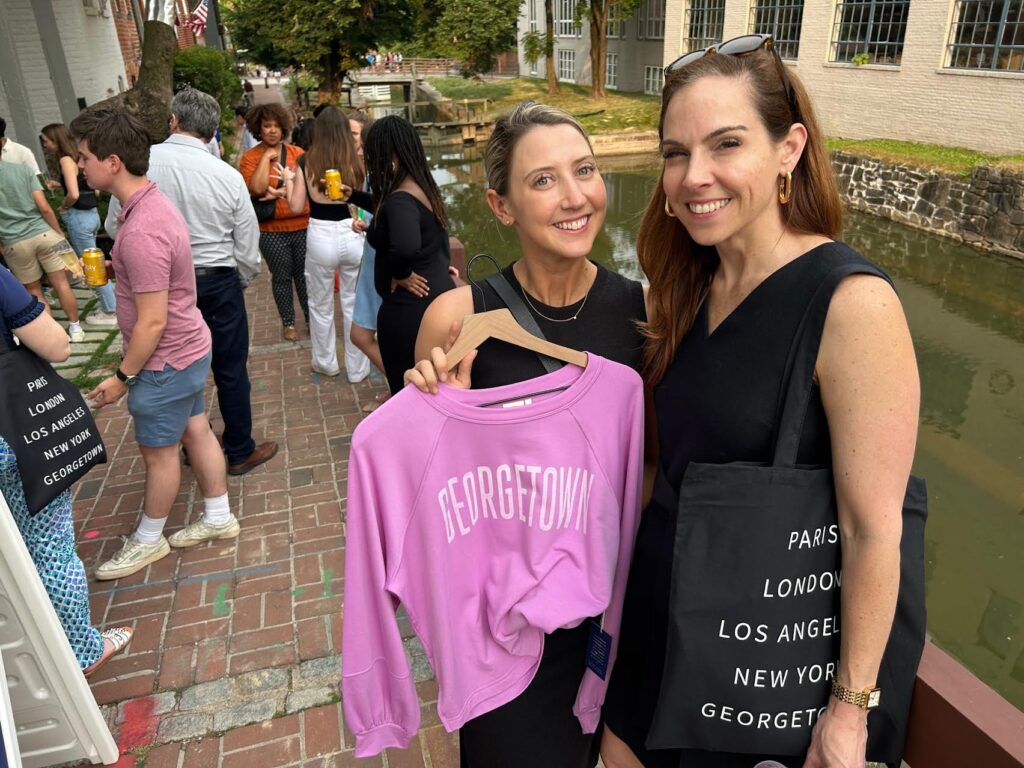 In: Arcay Chocolates on O
And you thought the chocolate fad was over. Arcay Chocolates will open next month in Georgetown at 3211 O St. NW, the former site of the cat cafe, Crumbs & Whiskers.
The chocolate machines arrive July 1, we are told. So, expect a red, white and blue opening soon thereafter.
The business tells us "Arcay Chocolates is a family-run and award-winning chocolate studio in Washington D.C. With more than 15 years of experience, we offer an exquisite range of chocolate bonbons, bars and confitures."
"Arcay Chocolates is a piece of art you can eat. Each chocolate bonbons box is filled with a variety of exquisite flavors from our award-winning collection. All of our products are handmade in small batches at our chocolate studio in La Cosecha, a Latin American gastronomic hub in the heart of D.C.'s Union Market District. Learn more about our flavors."
The Georgetowner first reported on Arcay's new venture in August of last year.
Grand Opening: Boat House Apparel … at the Canal
Boat House Apparel has opened along the C&O Canal at 1061 31st St. NW, specializing in graphic tees, sweatshirts and accessories centered around lake life and relaxing vacations. Owned by Samantha Ring, the small business has "built a community around a love for fashion, travel, and water, capturing the magic of summers." It is located on the Canal Street level of the Georgetown House boutique hotel.
Last week, Boat House held a grand opening party with treats from Cafe Georgetown and Spices and assistance from Georgetown Main Street. The festive gathering drew a lively crowd of Georgetown business persons, office workers and residents — and quite a bit of attention and sales. The Champagne and conversation flowed.
In: Mugsy on M St.
Ready for summer? Mugsy is. No, not the basketball player — but the super smooth jeans maker, which opened at 2922 M St. NW, where Keith Lippert once had a shop. Made with high-tech fabrics, Mugsy sells, and it tells us, "the most comfortable men's jeans ever" that are "infused with buttery softness and insane stretch, Mugsys are stylish jeans that feel like sweatpants."
Reopened: Dr. Martens
Dr. Martens, the iconic footwear brand and retailer supplying chunky shoes and work boots, has reopened after temporarily closing its store at 3108 M St. NW for renovation.
Out: Bangkok Joe's at Washington Harbour
ICYMI (we did): Bangkok Joe's at 3000 K St. NW has permanently closed. Its farewell note three months ago read, "Thanks, D.C. Dear Friends: We are saddened to announce Bangkok Joe's permanent closure. We kindly thank all of our supportive past patrons and appreciate the opportunities we've had to serve in Georgetown, DC. It's been an honor to have shared our cuisine for the past 20 years. With Love, Chef Aulie Bunyarataphan & Mel Oursinsiri."
Bangkok Joe's first opened in 2003, home to the first "Dumpling Bar in the Nation's Capital."