202Creates Month Kicks Off at the Point
By
August 31, 2023
0
654
•
---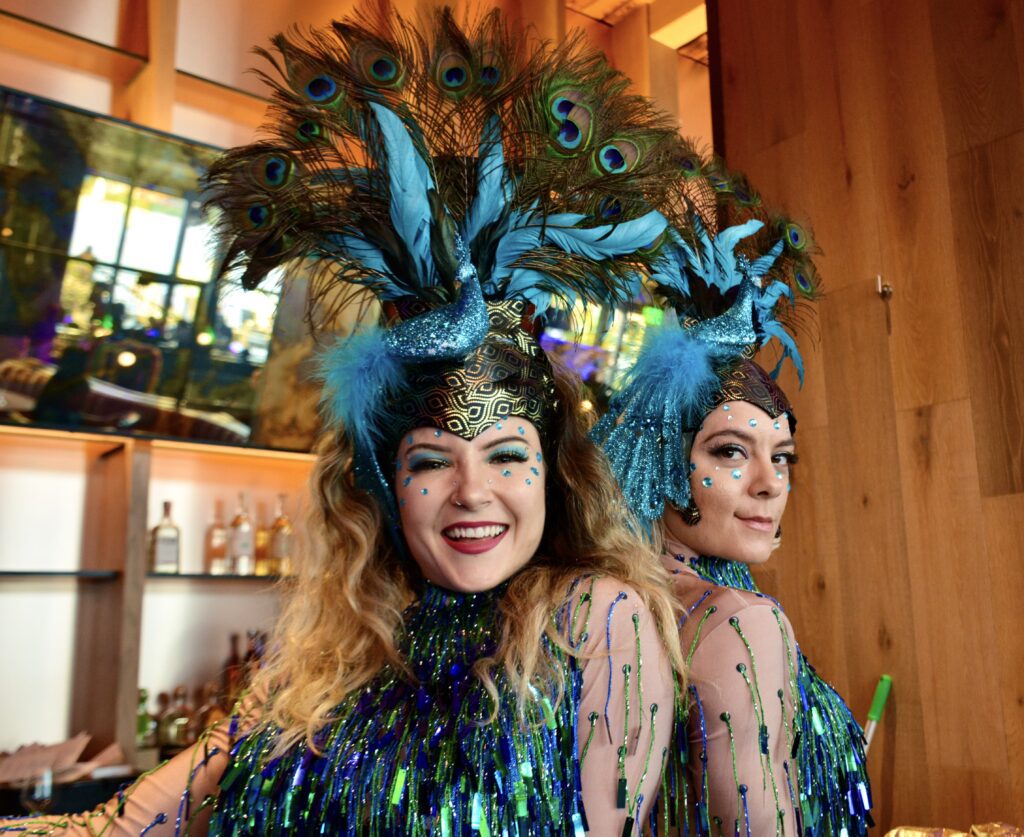 Mayor Muriel Bowser and the Office of Cable Television, Film, Music, and Entertainment kicked off 202Creates at the Point Restaurant on Aug. 30 with live performances by D.C. artists, creatives and art activations at an event emceed by WHUR Radio personality Sunni and the City.
"D.C. is a major hub for entertainment, from film to fashion, Go-Go to acting, and so much more. September is a special opportunity to celebrate the people behind the art," Bowser said. "The arts are also an important part of our DC Comeback Plan. At the heart of our Comeback Plan is a simple idea: we need to bring more people back to D.C. We know that the arts — concerts, festivals, fashion, good food, theater — bring people together."
Bowser launched 202Creates in September 2016, a citywide effort that amplifies, celebrates and highlights the District's dynamic creative community.
The month-long campaign, spearheaded by OCTFME, the Creative Affairs Office (CAO), and the Office of the Deputy Mayor of Planning and Economic Development (DMPED), showcases and engages the District's entrepreneurial and creative community through an array of events taking place across all eight wards.
"D.C. proudly holds the title of being the 'Political Capital of the World' and now the 'Creative Capital of the World,' said LaToya Foster, Director of the Office of Cable Television, Film, Music, and Entertainment. "202Creates is a citywide initiative that celebrates the multitude of talented artists and creatives who live and work in the District. They are truly unparalleled."
On Sept. 28, Bowser will lead the 38th Annual Mayor's Arts Awards 'Born Bold' ceremony at Lincoln Theater.
The awards honor the arts and creative communities of Washington, D.C., with winners being chosen by residents. For more information, visit dcmayorsartsawards.com.
Events that are taking place throughout September include Art All Night, the DC JazzFest, the H Street Festival and Fashion Week, as well as additional events listed below.
DC Jazz Festival
Aug. 30 to Sept. 3
Jazz Hop
Sept. 1
DC Bike Ride
Sept. 9
H Street Festival
Sept. 16
Mayor's Maternal Infant Summit
Sept. 19
DC Fashion Week
Sept. 22 to 24
Fiesta DC Festival
Sept. 23 to 24
Rolling on the River
Sept. 24
Creators Summit
Sept. 25
Dine All Night
Sept. 21 to Oct. 1

 

Art All Night
Sept. 29 to 30
38th Annual Mayor's Arts Awards
Sept. 28
World Culture Festival
Sept. 29 to Oct. 1
For more information on the events happening during 202Creates Month, visit 202creates.com/event-calendar.