Crime: Acting MPD Chief Smith Testifies; Local Shop Windows Smashed
By
October 2, 2023
One Comment
734
•
---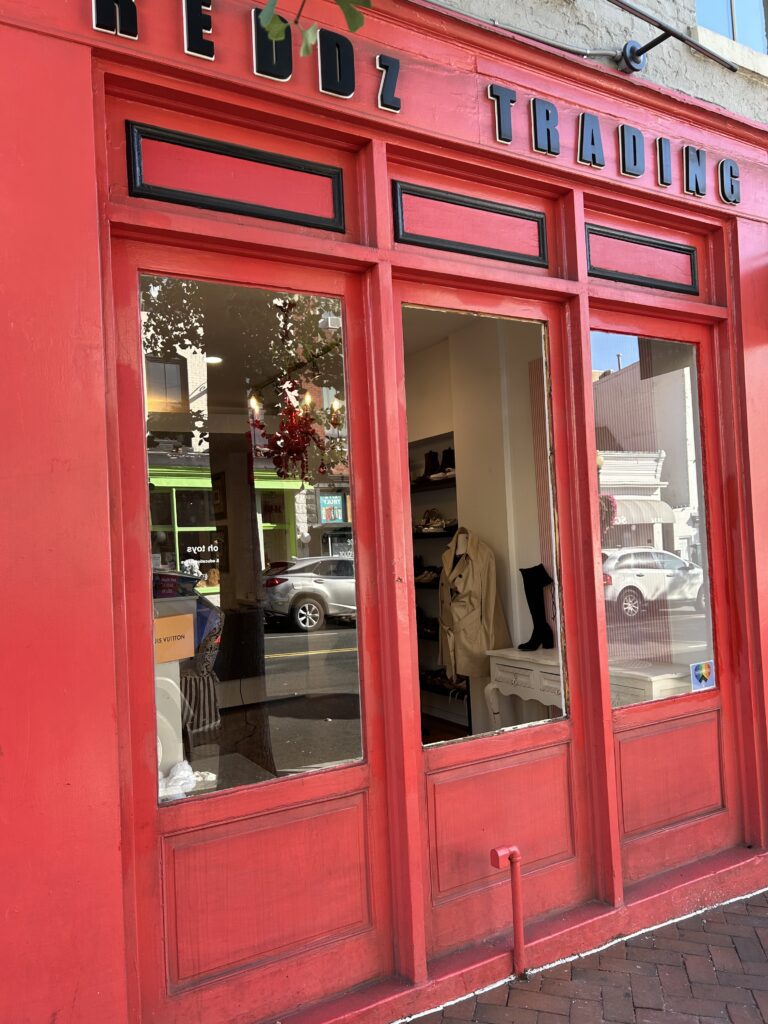 MPD Acting Police Chief Smith Testifies Before D.C. Council
Another early morning in Northwest D.C. – one of the District's safest neighborhoods – and Alert DC has already warned of a "shooting investigation in the 1300 block of 18th St. NW," separate robbery investigations in the 3300 block of Wisconsin Ave. NW and the intersection of Connecticut Ave. NW and 24th St. (involving a handgun), and a "shooting investigation in the 1400 block of M St. NW.
Be on the lookout, residents are told, for suspects ages 13-17 in the Wisconsin Ave. case, and, per usual, all suspects were wearing black clothing, etc. 
Other than the lack of an alert for a carjacking, it all seems so predictable. And yet, hopeful signs may be ahead for crime prevention in the District.
The D.C. Council is poised to approve Mayor Bowser's choice for a permanent city police chief, MPD Acting Chief Pamela A. Smith, after Smith testified optimistically before the body on Sept. 27. Before being nominated to the post, Smith served as the first African-American woman to lead the U.S. Park Service Police and had served as MPD's head of the Office of Diversity, Equity and Inclusion (DEI).
While Smith acknowledged the District's current crime crisis, she outlined a raft of new initiatives to meet the moment. 
"D.C. leaders are feeling pressure to stop the violence [in D.C.] as the city's murder rate continues to climb at a staggering pace," NBC News reported. "A double homicide in Brentwood on Wednesday night [Sept. 27] brings the number of homicides in D.C. to 212 so far this year, far outpacing previous years. More than 79 percent of those cases remain unsolved."
"Over the last 30 to 60 days, we've come down in a lot of those areas where some of these violent crime activities have been occurring," Smith told the D.C. Council. Homicides down 37 percent, robberies down 23 percent, carjackings down 27 percent. But, such statistics can be elusive  as real indicators of progress from one month to the next.
More hopeful are the new initiatives Smith has launched to stem crime, and earlier initiatives from her predecessor Chief Robert Contee, Smith has sought to strengthen. Working hand-in-hand with the mayor's office and the D.C. Council's Chair of the Committee on Public Safety and the Judiciary, Ward 2 Council member Brooke Pinto – who recently proposed far-reaching crime prevention legislation – Smith described progress in enforcing a targeted youth curfew, launching a violent crime suppression initiative, boosting "hot spot policing" and updating MPD's Strategic Plan to focus more on violent crime and robbery suppression with the establishment of dedicated police units. 
Smith is also strengthening police recruitment and cadet training opportunities to rebuild a department with the fewest number of police-on- the-beat in decades. She noted MPD is "down nearly 500 officers" and suffers the "lowest staffing levels in 50 years," according to DCist. 
Perhaps most hopeful was Smith's emphasis on stemming the epidemic of youth crime in the District. "In 2023, almost two-thirds of arrests for carjackings were youth under 18 years of age," Smith said. "While the overwhelming majority of youth have no involvement in crime, when some as young as 12 are engaging in carjackings and other dangerous crimes… it's clear the current strategies are not an effective deterrent," DCist reported Smith testifying. 
Given the alarming volume of youth suspects in armed carjackings and robberies in the city, Smith's background in counseling at-risk youth is also fortuitous. As a child who had been placed in foster care herself (due to a parent with a drug addiction), Smith later served many years counseling youths to succeed in foster care settings. 
"I am a native of Pine Bluff, Arkansas, where I spent my formative years as a young person," Smith testified. "My experiences gave me an unwavering drive to push through and excel. As a 9-year old, although I had no vision beyond the city limits of Pine Bluff, I noted in my diary that I wanted to grow up to be a police chief." On the subject of helping young people stay clear of violence, Smith intoned: "I empathize with them and want to help them as others helped me as a young person. Everyone deserves a chance, and I want to be able to bring that compassion and spirit to my work as the Chief of Police."
Broken Windows at Reddz Trading, Insomnia Cookies
A door window was smashed at Insomnia Cookies at 3204 O St. NW early Saturday morning, Sept. 23, with the perpetrators looking for cash in the register. The Cookie Monster is not a suspect.
Reddz Trading at 1413 Wisconsin Ave. NW was burgled, thanks again to a smashed window, for a couple of thousand dollars worth of merchandise, early morning, Oct. 1. Outside the store on Sunday morning Izzy Ezrailson — who owns the store with his wife Wendy — told The Georgetowner: "For 30 years, we had an Against the Wall on Georgia Avenue and never got hit." The Ezrailsons owned and operated 30 Up Against the Wall retail stores as well as the world-famous Commander Salamander shop in Georgetown. 
Weekly Firearm Recoveries
In their "Weekly Firearm Recoveries" report from Sept. 18-25, MPD reported "detectives and officers recovered 54 firearms in the District of Columbia." Of the 23 suspects described in the report, 8 were 21 years-old or younger. 
Stolen Auto Arrests: Northwest
On Sept. 15, MPD announced arrests in recent "Unauthorized Use of a Vehicle and Theft One (Stolen Auto) offenses in the District. In or relating to Northwest, they include:
     Saturday, September 9, 2023
39-year-old

Guilbert Rojas Villarroel,

of Alexandria, VA, was arrested for an offense in the

2000 block of L Street, NW.

. 

36-year-old

Miles Wilson,

of Southwest, D.C.,

33-year-old Ricardo Harris,

and 43-year-old

Adam Powers,

both of

Northwest, D.C.

,

were arrested for an offense in the

2200 block of Town Center Drive, SE

.

A

15-year-old juvenile male,

of Northeast, D.C., and

a

15-year-old juvenile male,

of

Northwest, D.C.

,

were arrested for an offense at

Michigan Avenue and Irving Street, NE

.

 
     Sunday, September 10, 2023
51-year-old

Franklin Cole,

of

Northwest, D.C.

, was arrested for an offense in the

4200 block of Nannie Helen Burroughs Avenue, NE.
     Monday, September 11, 2023
40-year-old

Robert Watlington,

of

Northwest, DC

, and 54-year-old

Demanne Cutchin

, of Northeast, DC, were arrested for an offense in the

600 block of S Street, NW

. 
     Tuesday, September 12, 2023
A

15-year-old juvenile female,

of Bowie, MD, was arrested for an offense in the

5700 block of Colorado Avenue, NW

. 
Other Local Crime Reports
On Sept. 28, detectives from MPD's Third District announced an arrest of an "adult male" for "a robbery (force and violence) offense" Sept. 27. At approximately 12:39 a.m., "the suspects and the victim were involved in a traffic accident in the 600 block of M St. NW," MPD said in a press release. "While the victim took pictures of the suspect's vehicle tag, the suspects exited their vehicle, assaulted the victim, and too, their property. The suspects fled the scene in their vehicle [and] the victim was treated on the scene." Later that day, 31-year-old Xavier Lewis of Northwest was arrested and charged. 
On Sept. 28, detectives from MPD's Homicide Branch announced an investigation into a fire that left one woman dead. "On October 30, at approximately 9:43 a.m., members of the Third District and DC Fire and Emergency Medical Services responded to the 1600 block of Park Road, NW for the report of a fire inside of a residential building," an MPD press release said. "Upon arrival, firefighters located three victims suffering from fire and smoke related injuries. The victims were transported to a local hospital for treatment of injuries. One of the victims, a woman, died of her injuries on November 4. The Office of the Chief Medical Examiner later ruled the cause of death to be complications of thermal and inhalation injuries and ruled the manner of death a Homicide. The victim has been identified as 45-year-old Maria Lopez, of Northwest."
On Sept. 27, detectives from MPD's Second District announced a search for a "man who burglarized an occupied hotel room in the 1000 block of 16th St. NW. On August 19, "an occupant of a hotel room reported that at approximately 8:16 a.m., the occupant awoke to a suspect going through his belongings," an MPD press release said. "The occupant shouted and the suspect took money from a wallet, dropped the wallet, then fled the scene. The suspect was captured by surveillance cameras and can be seen in the photos below and in this video: https://youtu.be/K7X5TarC4MM
On Sept. 26, detectives from MPD's Second District requested public assistance in "locating suspects in reference to an armed carjacking" Sept. 24 in the 2100 block of M Street, NW. "At approximately 4:24 a.m., the victims were stopped [and] getting gas when five suspects approached them. One of the suspects brandished a handgun and ordered the victims to the ground," and MPD press release said. "The suspects then took the car keys, and two… fled in the victims' vehicle while the remaining three … fled in the suspect vehicle. The suspects were captured by surveillance cameras and can be seen in this video: https://youtu.be/FgU-qjr_2bI